Minna Grusander (6-2) was on the wrong side of the scorecards in the atomweight title against Jinh Yu Frey (7-3) at the Invicta FC 30 main event in Kansas City. "I thought I won four rounds" said the disappointed Finn in the post-fight interview after hearing the shocking 49-46, 48-47, and 48-47 decision in favor of the American.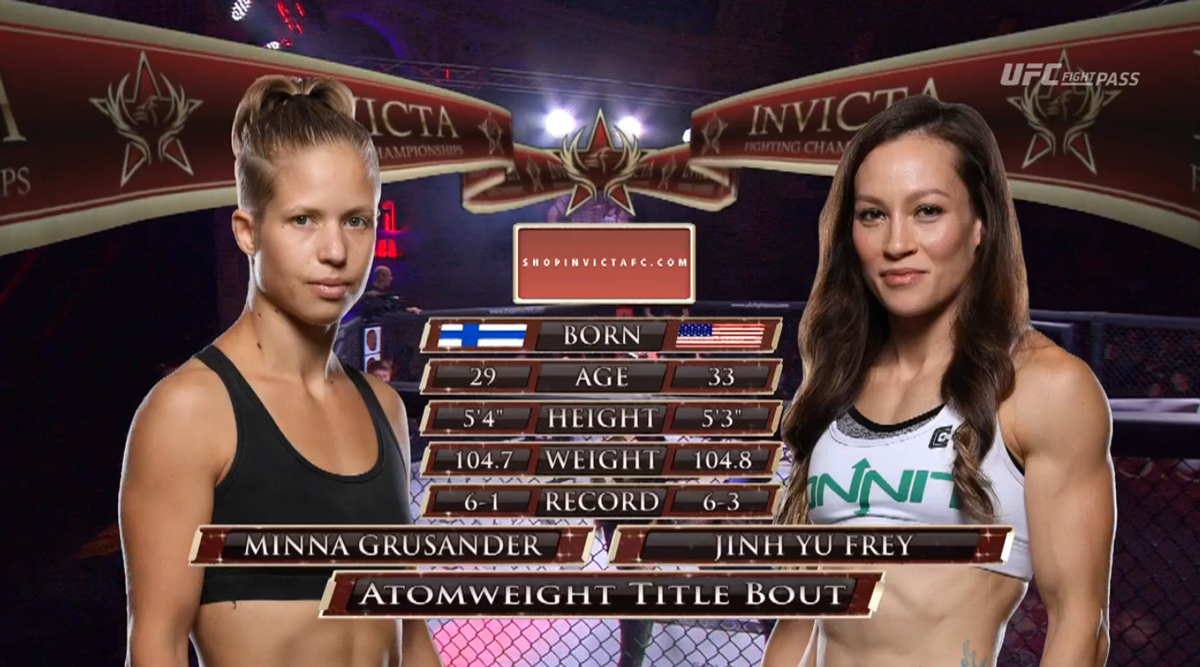 Grusander initiated the clinch early against the southpaw, trying to secure a take-down against the American that proving hard to take down.  The Finnfighters' Gym secured back on the feet and was patient in this 5-round title fight that switched to a body lock to get the fight to the ground and go for an armbar and then a kimura as the bell rung to secure the opening round.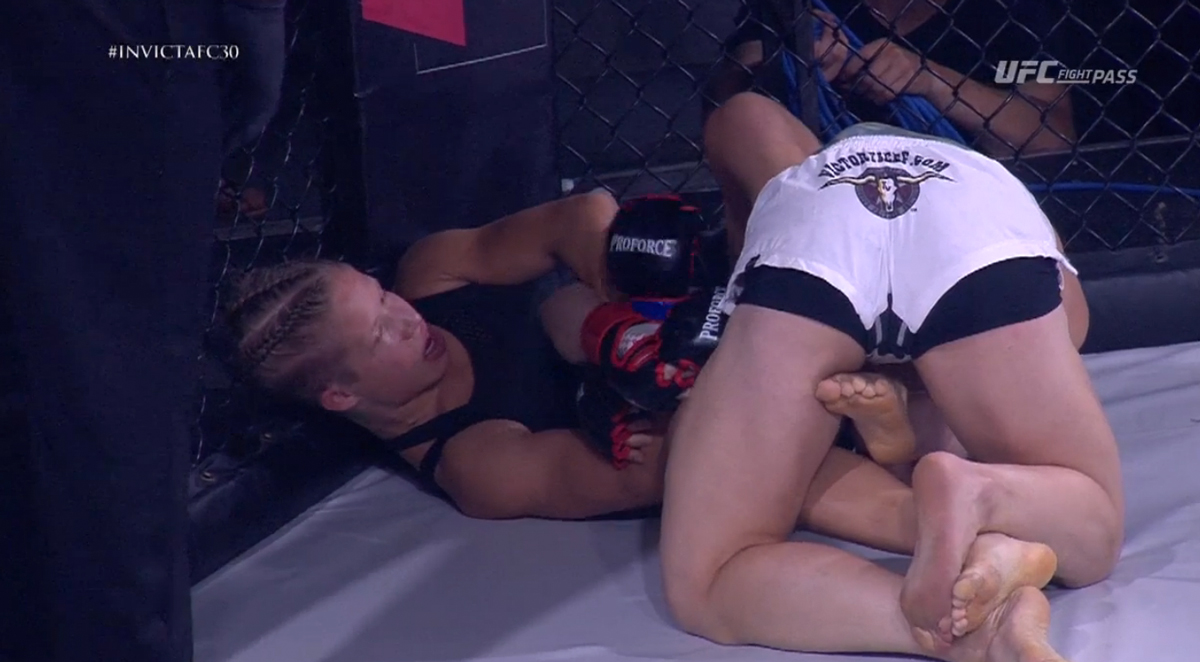 Frey learned that Minna would not be easy to get to the ground as she went for a body lock that was unsuccessful, and was reversed again.  "Brutsku" landed some nice right hands and a right kick, before closing the distance.  Another strong round for the Finn that was looking to take control of the fight.
The American completed a double leg take-down to start the third round, but IMMAF champion was quick to go for a guillotine and threaten with a triangle giving Frey no room to rest.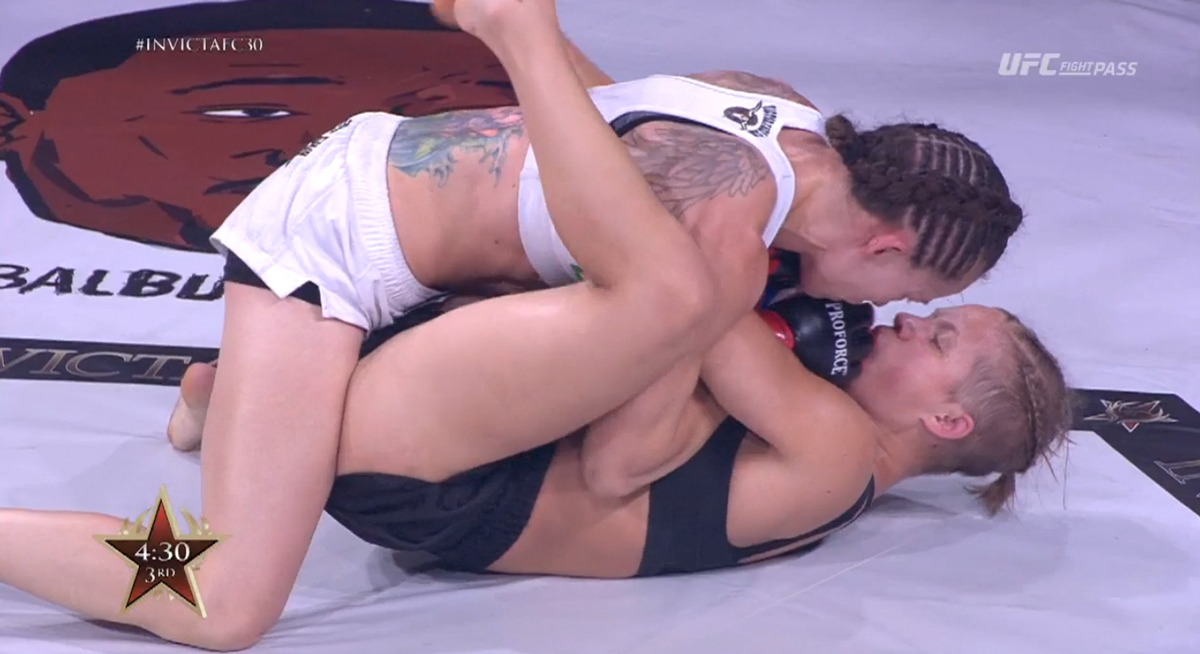 The Finn tried to get out scrambling and giving up her back as Jinh locked on a rear-naked choke, but was unable to secure it and went for elbows on top instead to take control of the third round.
The fourth round saw Minna throw and land big right elbows to the face of the American up against the cage.  Frey dives in for a take-down with two minutes left, but the Turku fighter gets up and out before initiating offensive grappling on the cage again, showing her aggressive style.  A swollen eye from Minna and a small cut from Jinh as they walk back to the corners before the final round.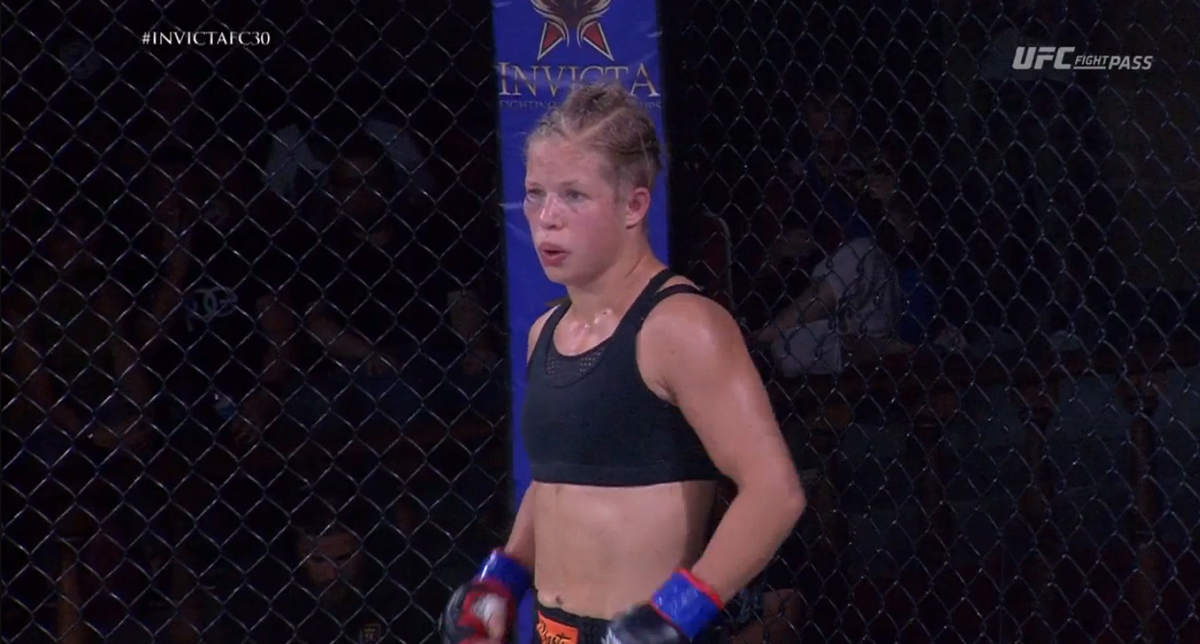 Grusander looked to be fresh in the final championship round, and Frey focused on kicks to the front leg to slow down the Finn once the round started.  Minna is the aggressor again moving forward against the counter striker before finding a clinch in front of the enthusiastic crowd of Finnish flags.  Frey is landing some punches here in one of her better rounds for the American.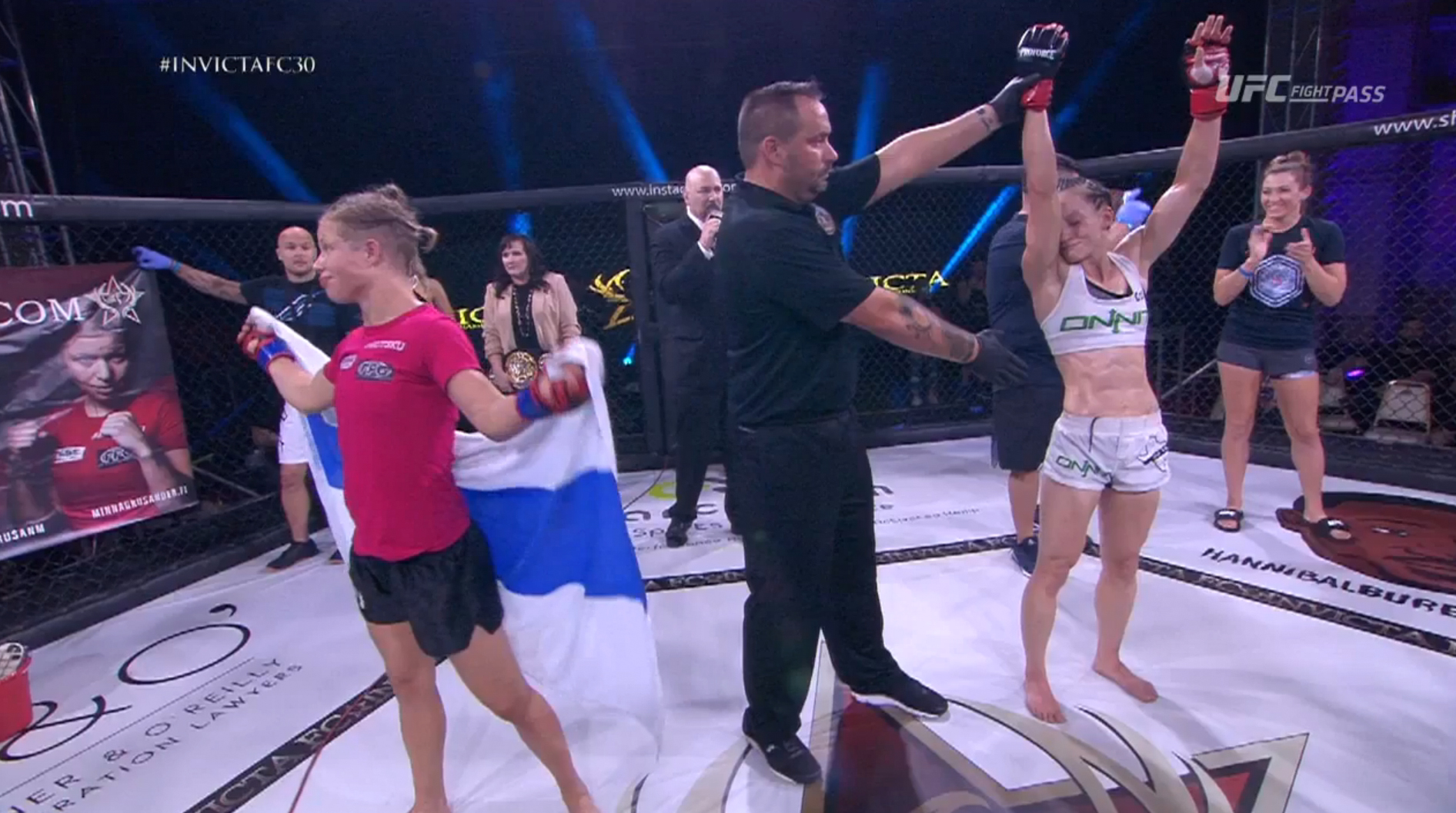 "I was controlling the fight and I hurt her with elbows." says the disappointed Finn that looked shocked hearing the scorecards that included only awarding her only 1 round on one card and just 2 rounds on the other two in the 49-46, 48-47, and 48-47 official result.