Gunnar Nelson extended his winning streak to four in the Octagon Saturday night against American wrestler Zak Cummings in Dublin.  With the Irish fans backing him, Nelson got off to a slow and methodical start, but turned it up at the end of the second round to secure a rear-naked choke finish which earned him a $50,000 bonus for his performance.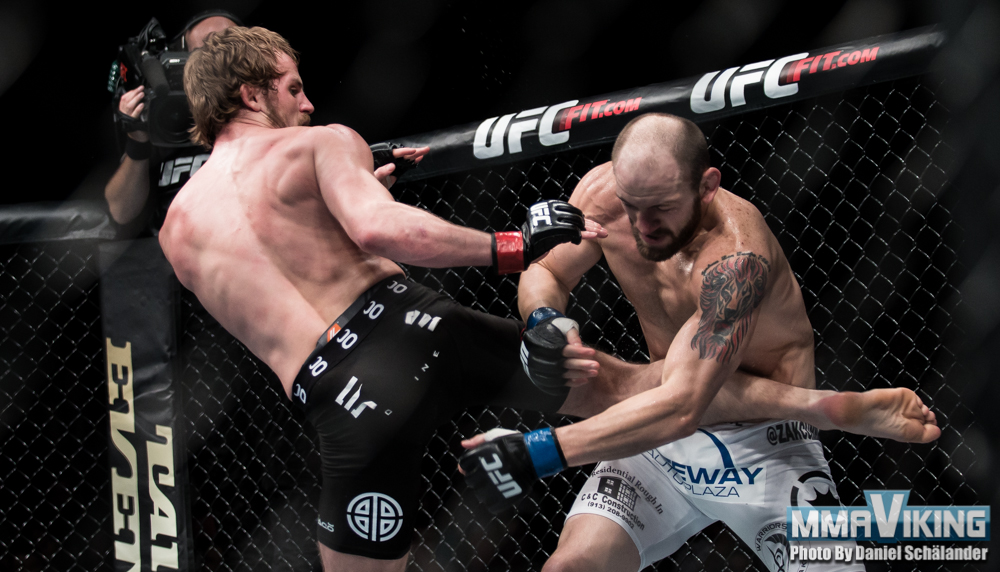 "This was a tough fight. Zak is a very tough opponent." says Gunni shortly after the bout, who again shows the welterweight division that there is another contender.  The Mjolnir fighter pushes his overall record to 13 wins in his impressive undefeated run.
Ireland has adopted the Icelandic grappling prodigy with his strong ties and training with SBG Ireland. The team of fighters under the coaching of the "Godfather of Irish MMA" John Kavanagh dominated tonight with finishes from teammates Patrick Holohan, Cathal Pendred, and Conor McGregor.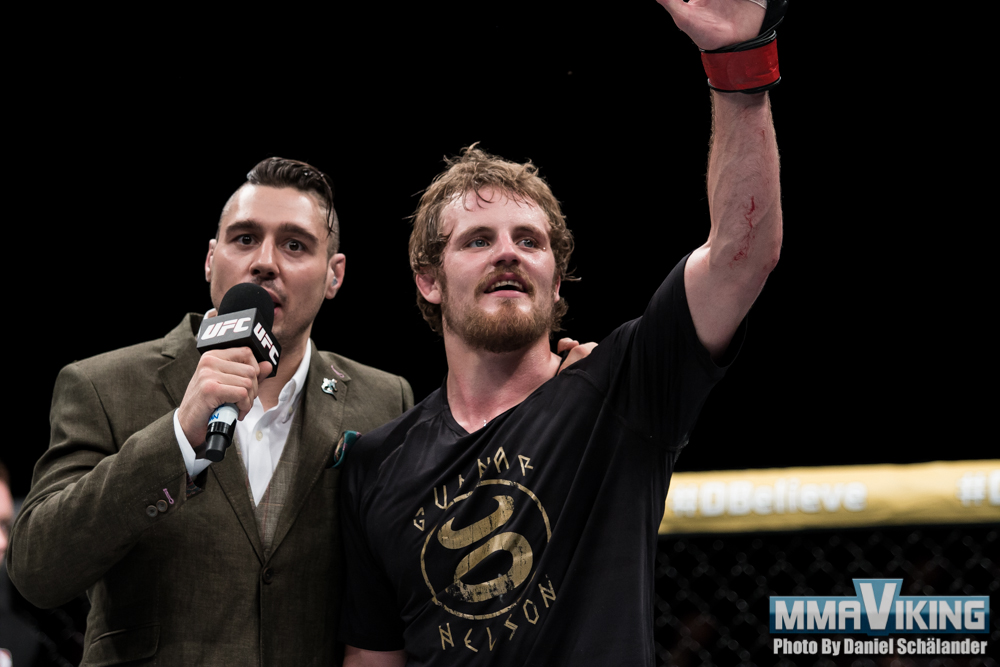 "The title definitely is in my mind, but I want to take it a step at a time. Hopefully next time I fight, I'll be taking on a top contender." says Nelson who was ranked #13 by the UFC prior to the Irish event.
UFC President Dana White told MMAViking.com a day prior, that Nelson could become an event headliner with another bout.
"The crowd was so loud and so intense – it is a different feeling." says Nelson about the deafening volume in the arena, which had measurements of 110 decibels levels in the 02. After Gunni's submission, it was teammate Conor McGregor that capped off the night with another first round stoppage in the main event.
Gunni has won all four of his UFC bouts on European soil, and will be in line for his third fight of 2014 later in the year.