Swedish fighters David Jacobsson (3-1) and Robert Nystrom (1-2) both competed in the cage tonight over in the UK at Almighty Fighting Championship 8 Saturday night. There were mixed results for the Halmstad MMA representatives.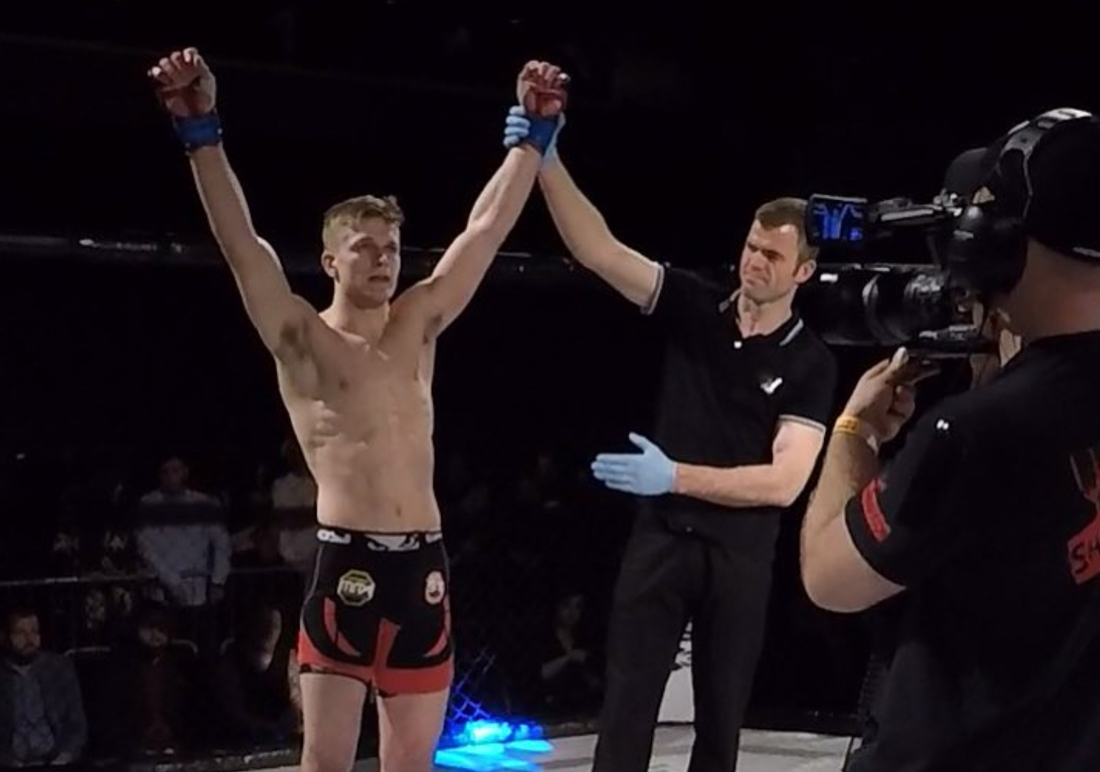 Jacobsson, who took this fight on short notice, admitted it was risky taking this fight since he has a title fight coming up at MMA Galla 5.  "Next Up, Danny Mathiasen for my belt in MMA Galla"  posts the fighter after the win.
The risk paid off, however, as he picked up a big win v.ia first-round submission against the highly touted Beau Gavin (0-1), who was making his pro debut. "After all, that is what I love to do. I would never want to be one of those who claims to be a fighter, yet shy away from challenges." said the fighter to MMA Viking prior to the bout.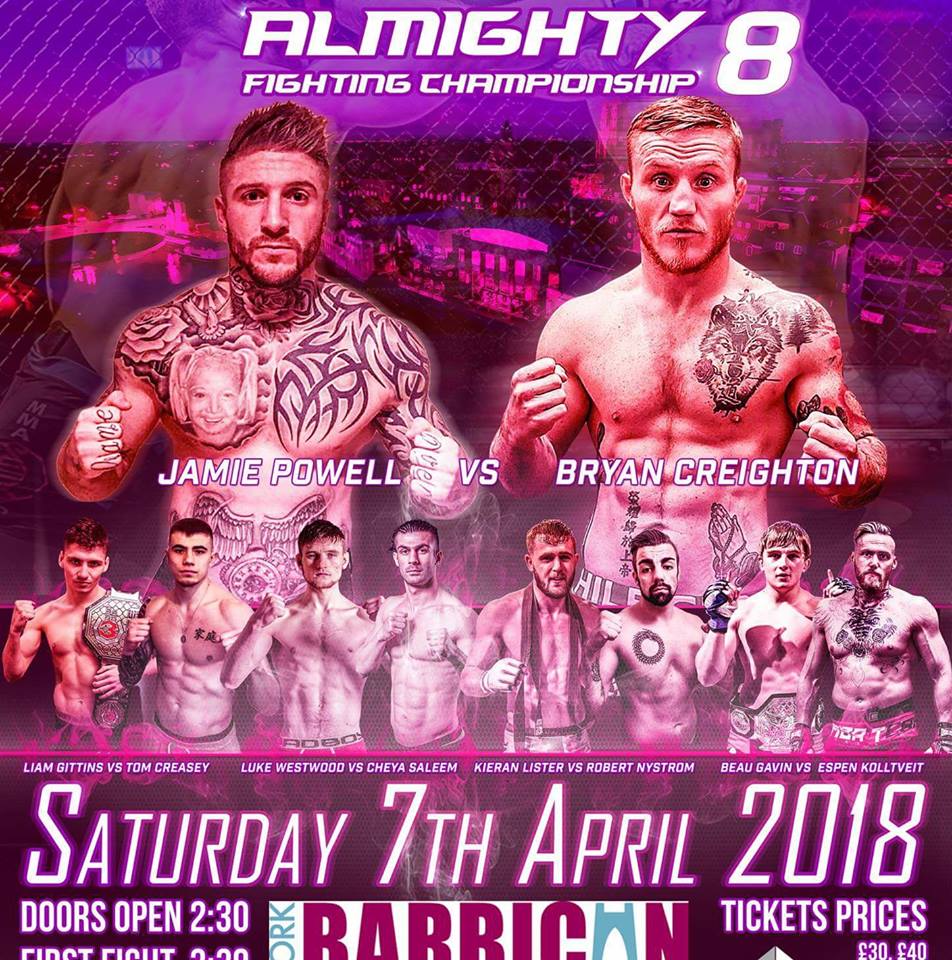 His teammate Nystrom was unlucky as he lost his fight via 2nd round TKO at the hands of Kieran Lister(2-0), who remained undefeated. Nystrom will have an opportunity to get himself back to winning ways when he joins Jacobsson on the MMA Galla 5 card next month. Nystrom will drop down to featherweight for his bout with Prince Avanu (0-0) after competing at lightweight Almighty FC 8.
Speaking to MMA Viking post fight, Jacobsson spoke about the fight an what's next for him. "So I took on one of UKs most promising prospects in Beau Gavin. Tough, technical and talented kid with a very bright future, but this was too soon for him. He barely managed to escape my first guillotine, but eventually i sunk in an even tighter choke and got the finish. Next up is my title fight in Odense, Denmark at mma galla, where I will look for another finish. Now I have a few days to chill and rest the body before getting back to training. I look forward to decorating the wall of Halmstad MMA with a belt, so I will make sure I'm ready to cease the moment."