Quinten de Vreught (2-1) suffered a loss to Italy's Michelangelo Colangelo (2-0) at UNITY Fighting Championships last night in Darlington, England. "I'm not happy with the result, but this will help me get better." says the disappointed de Vreught to MMA Viking after the bout.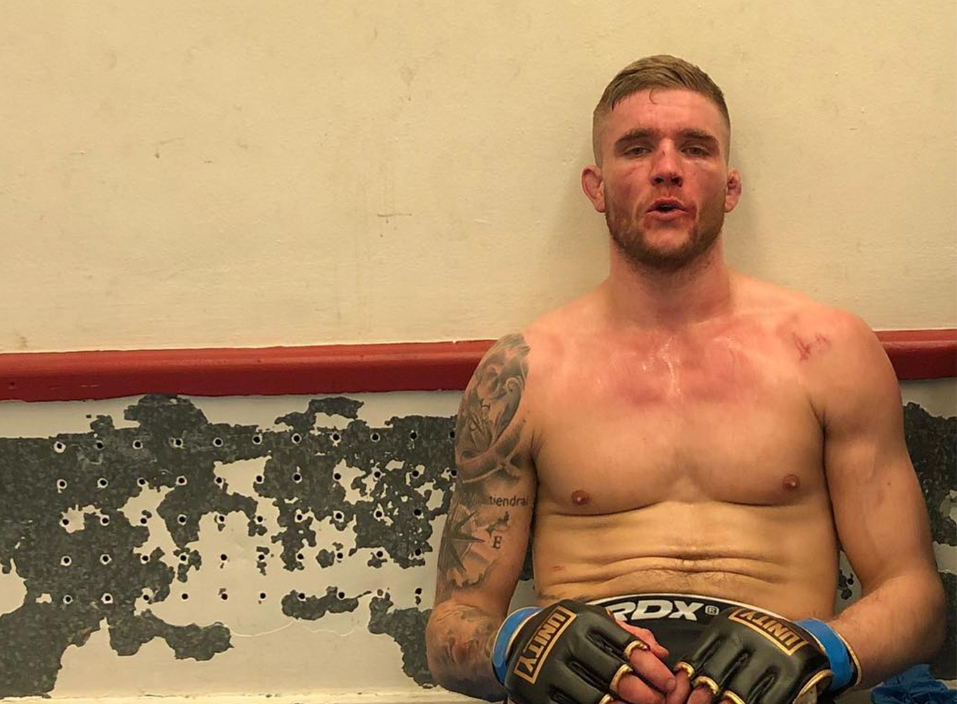 "I got caught good once, after that I struggled with his pressure."
"He kept pushing me back. I don't really know were it went wrong exactly, I'll have to watch it again and see." says the Team Valhall/Larvik Kampsport fighter."Probably when I threw the plan out the window and just started slugging. That's what he did, and he got the better of it."
Quinten took a split decision victory on the main card of Almighty Fighting Championship 5 last June when he beat Englishman Dave Sutcliffe. Prior to this, he won his pro debut with a submission at Hard Fighting Championship 7 in February.
Colangelo was an established opponent. He was undefeated as an amateur and won his pro debut in March by submission. He won the Shooto National Championship for Italy last year and improves his record to two wins and no losses.
"I knew it was a risky fight." says Quinten. "I will make the right adjustments. I can't let this stop me."