Anton Kuivanen will have a chance for revenge, as he will now face off again with Eric Reynolds at the upcoming Cage 31 on September 19. The American shocked the Finn to win the CAGE lightweight belt with a 30 second KO back at Cage 23 in 2013. "He promised be a rematch when I woke up from the KO and now it will finally happen. My mission is stop history from repeating itself so this time I'm not giving Reynolds any chances to win" says Kuivanen.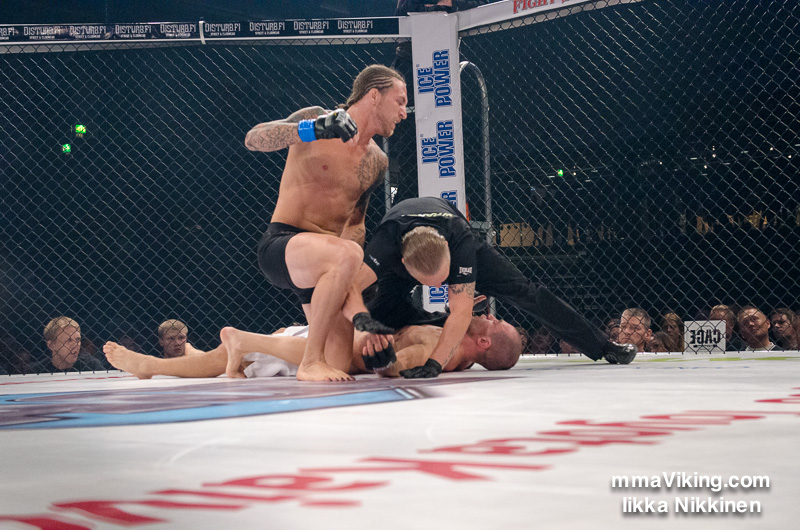 The Finn has been on a roll this year, putting together solid wins against Sergej Grechicho at CAGE 29 in February and Sean Carter at CAGE 30 in May.
"It is said, that Your as good as Your last fight, so now it's time for my payback and I'm turning off the lights on Reynolds. It's nothing personal. He just has something that belongs to me."
The former UFC fighter was set on fulfilling 4 fights this year with CAGE and he is on his way to doing so. The Helsinki based fighter has also won 4 out of 5 since the loss.
While, the Finn has been winning since the loss, Reynolds has been losing. The 18 win and 9 loss fighter out of Florida has lost 3 straight, most recently suffering a decision loss to Jorge Patino in WSOF.
The card is also expected to include familiar faces to CAGE including Rafael Domingos, Suvi Salmimies, Aleksi Nurminen, Mikko Ahmala, and Saku Heikkola. Kuivanen versus Reynolds will headline the card taking place in Helsinki.