Sweden based Brazilian Rafael Macedo (7-3-1) will face Finish vet Jerry Kvarnstrom (11-8) at the Fight Promotion Showdown Goes Ruissalo tonight in Turku, Finland. MMAViking.com will report live on the fight, that also includes a K1 bout with Timo-Juhani Hirvikangas.  MMAViking.com contributor Jarno Juutinen is cageside for pictures and updates at the outdoor venue.
Results
Timo-Juhani Hirvikangas vs. John Tedeschi
Tipi's recent hard work on standup game is instantly visible as he takes control of the ring in dominating fashion and fight transforms into total standup clinic by Hirvikangas. Fighter from Turku is striking sharp and with devastating power. Tipi is outstriking his opponent in the first and second, and then ending the fight with a TKO(cut) in round 3.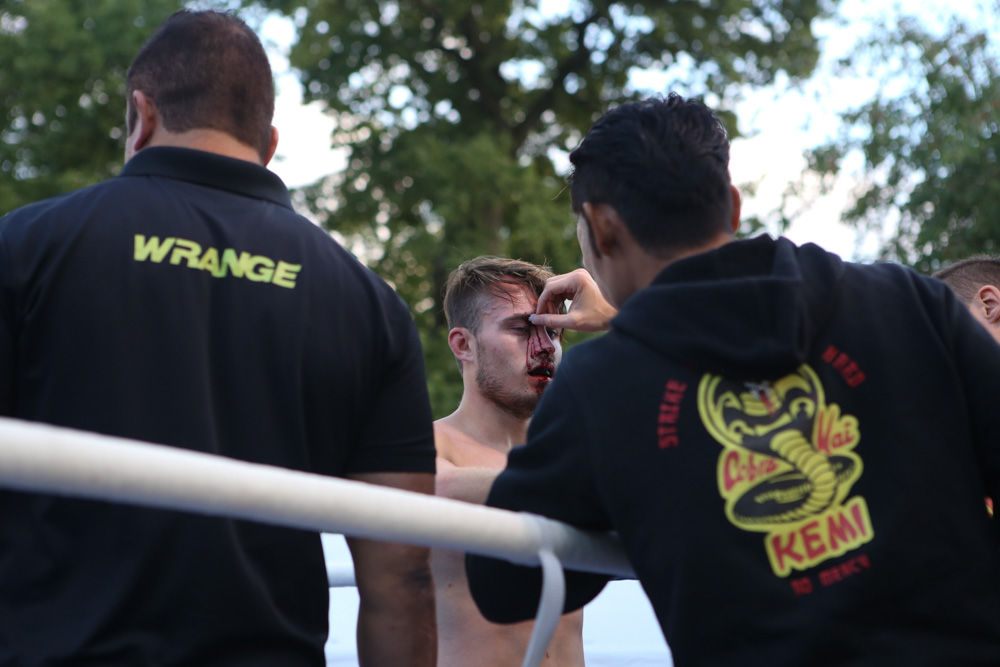 Rafael Macedo vs. Jerry Kvarnstrom
The Finn starts out strong as both fighters have clearly determined to go for the victory. A point is deducted from the Finn from illegal knee to the head of a grounded opponent.  A controversial call, and we will be posting a picture of it shortly.  Neither of the fighters is giving up as the fight progresses, but it is Macedo who is taking over with better cardio as Kvarnstrom is slowing down. One time after another Macedo is forcing his opponent in corners of the ring and patiently picking his shots and scoring valuable points. Not an easy fight for either of the fighters.
It was a decision for the Swedish fighter in the 15 minute fight.
Macedo wins by decision.