Swede Fernando Flores (5-3) will head down to Denmark to face local Jonas Bødker Mågård (9-4) at the new Danish MMA Night promotion. "I'm so happy to be fighting in Denmark again after a year can't wait to step into the cage in front of all the danish mma fans and show them my style and give them a show." says the Shark to MMA Viking ahead of the June 9 bout.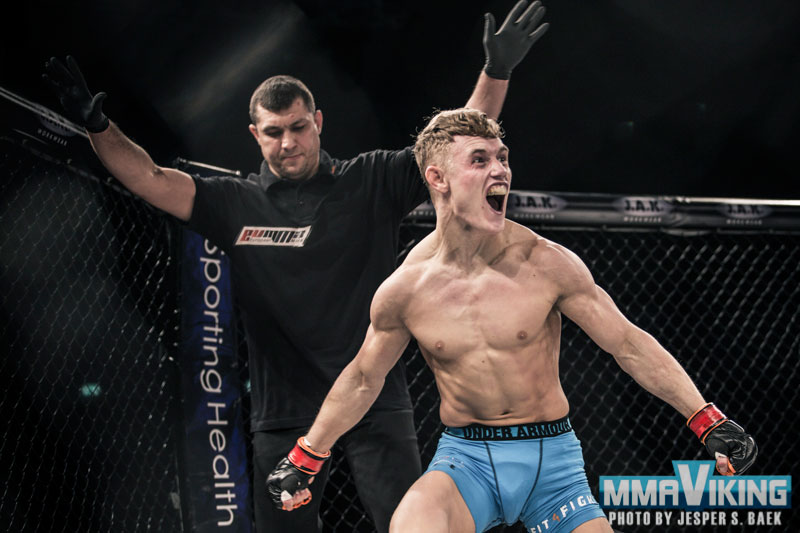 Danish MMA Night 1 will go down at the Brøndby Hallen.
"He is young and hungry he has some nice neck ties on his record! And what about The Shark vs El Toro!!! Two human beings but in the cage we turn in to animals." says the Umeå fighter about facing the Dane that has won his last 8 out of 9 bouts.
"Even though I'm one of the most active fighters in Denmark and i have been representing Denmark in some of the biggest shows around the world is it gonna be special to fight in Denmark again! And it's gonna be a good fight my opponent is a good tough guy who comes to fight he is a grinder and I respect that but I feel more then ready for this one! my fight camp have been perfect. I have been splitting it up this time so I have been training in both Denmark and England Manchester in all powers Gym with the best of the best in England around my weigh class I and in Denmark with some of the best grapplers and wrestlers here in Scandinavia and I feel I'm on a new level." says the featherweight.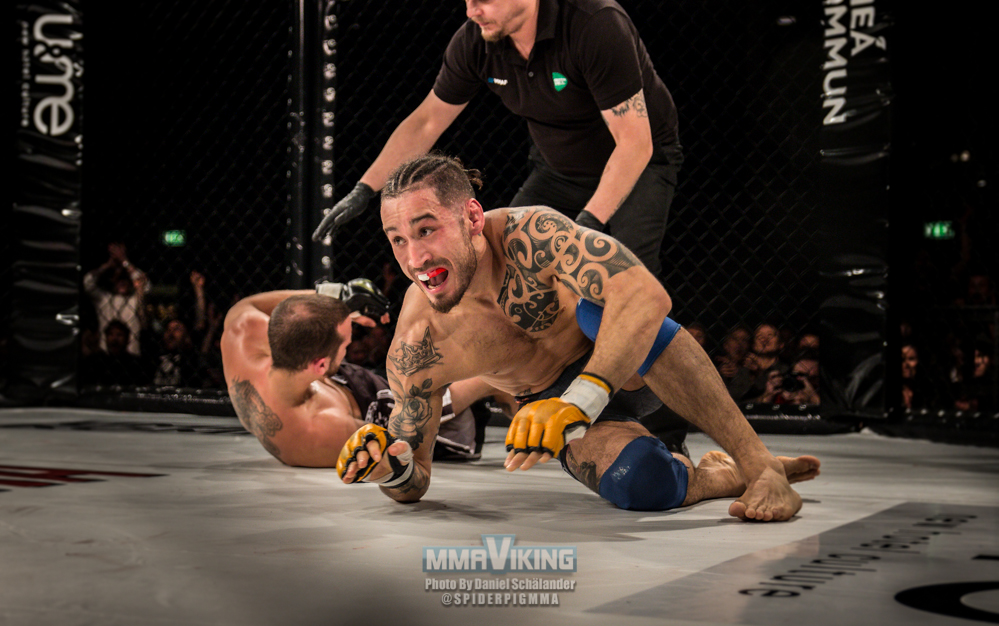 "He want to get the W in his hometown but i am going in to show that iam so ready to crash this party and to show that iam ready to fight Denmark finest." says Flores that trains out of Renyi.  The bantamweight has won his last 3 out of 4 at featherweight, but dropped his last one at GMC 14 against an undefeated fighter.
"Its a classic fight Denmark vs Sweden!"
"I have been looking for a bantam fight and here it is. Because i often get offered featherweight fight but i love to fight in bantam. I am like a kid now that is waiting for Christmas! I have my date set and i counting my days to step in the cage and to compete and got business to handle." comments "El Toro."