Makwan Amirkhani (14-3) was out to prove a point against Jason Knight (20-5) on the main card of UFC Liverpool.  Mr. Finland was set to use his boxing against the American, and after some success went back to his wrestling to win by a split decision at the packed Echo Arena.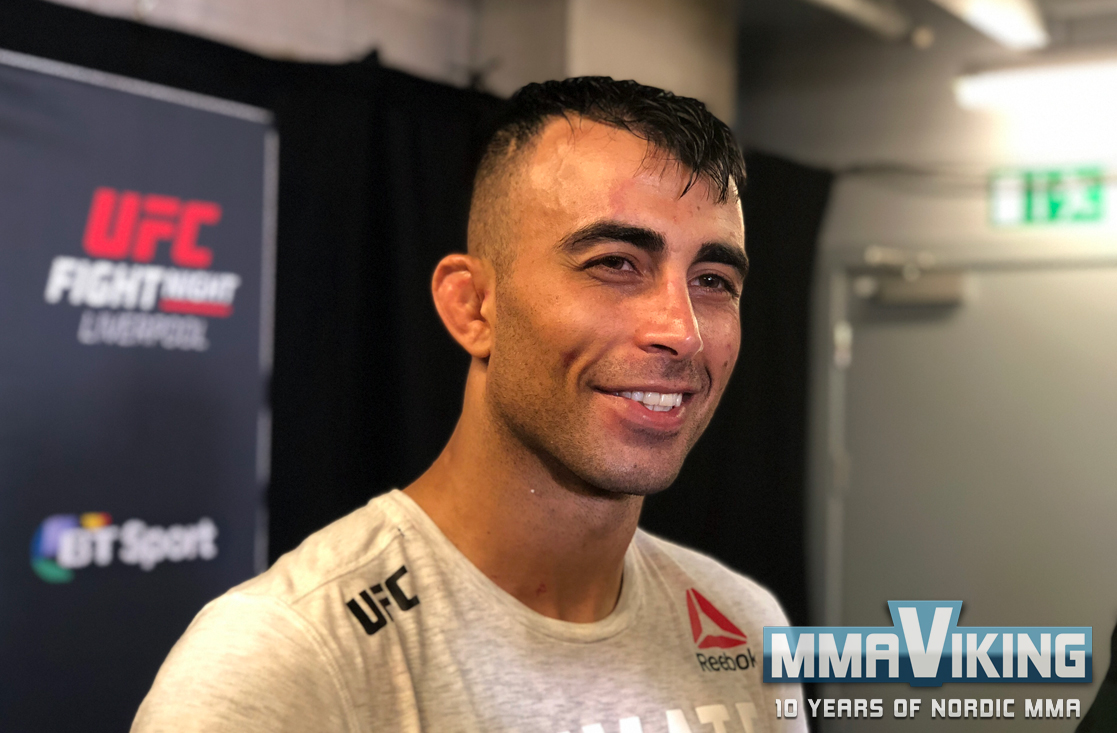 'I wanted to show I could box' said Makwan after his win.  He started the fight in the best way possible by landing a huge right hand but missed with a flying knee, which brought the fight to the floor.
The boxing was crisp and Amirkhani used straight rights and left hands as he taunted his featherweight opponent.
However the tide turned as Knight landed two huge right hands, putting Makwan down twice in the first.
Mr Finland!! ??

Hard fought split decision for @MakwanAmirkhani at #UFCLiverpool pic.twitter.com/Q4x2L6pt7F

— UFC Europe (@UFCEurope) May 27, 2018
The wrestler however did what he does best and used his wrestling to get take-downs in both the second and third round.  Body locks and double-leg take-downs were there for the Finn.
"I took quite a long break but it feels amazing to be back. I loved the fight, the crowd loved the fight and Jason Knight said that he loved it too. He said that I earned his respect tonight and he also earned mine. The first round was fast and a lot of action and then, in rounds 2 and 3, I took over and controlled the pace. What happened is, I started having fun again. I knew that I had to make the most of my opportunities when I returned and I did that tonight."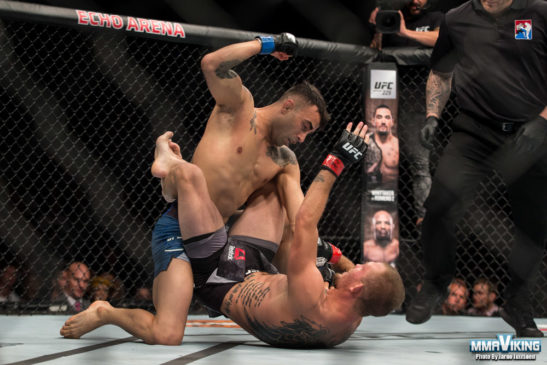 "Now, I want to fight Cub Swanson and prove that I am one of the best in this division."
The Finn lost by split decision at the O2 arena, ending a three fight winning streak in the Octagon, but got this one in his favor as on score card was 30-27 against him, with the other two at 29-28.
It was the third defeat in a row for the game American that did not have enough.