Ole Magnor (3-6) was submitted by Andreas Gustafsson Berg (1-0) at Fight Club Rush 4, but the Norwegian's team immediately saw an illegal knee to the face of their downed fighter lead to the opening to the rear-naked choke finish shortly after.  "I deserve to lose that match on points, but not to a choke" says Magnor to MMA Viking that will file the protest with SMMAF with his team's urging.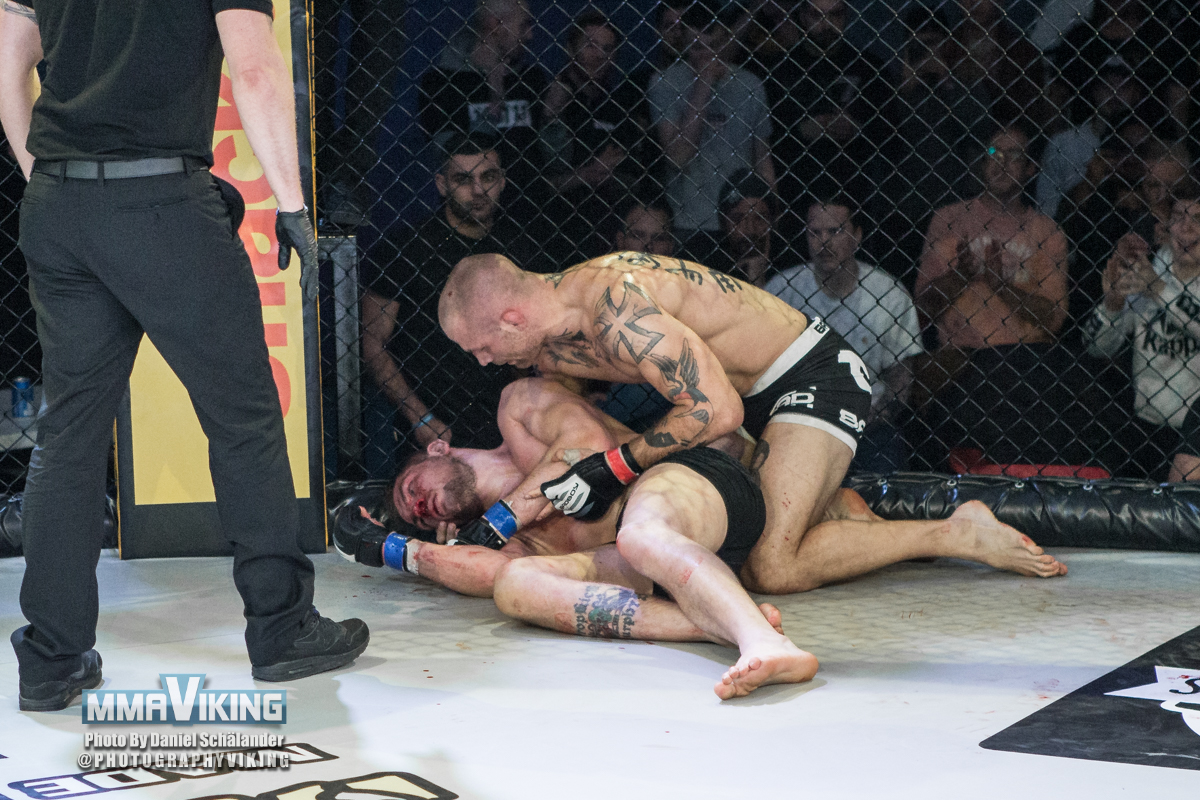 The Novus Academy fighter admits he was hurt even earlier in the bout.  "Yes, I broke my rib in a slam in the first round.  It only made me breathe a little less and made me more conservative when it comes to grappling and getting up."
The silver medalist at the 2018 IMMAF-WMMAA Unified World Championships was 2018 Nordic Male Amateur Fighter of the Year and was impressive in his game leading up to the controversial second round ending at the Bombardier Arena C-Hallen in Västerås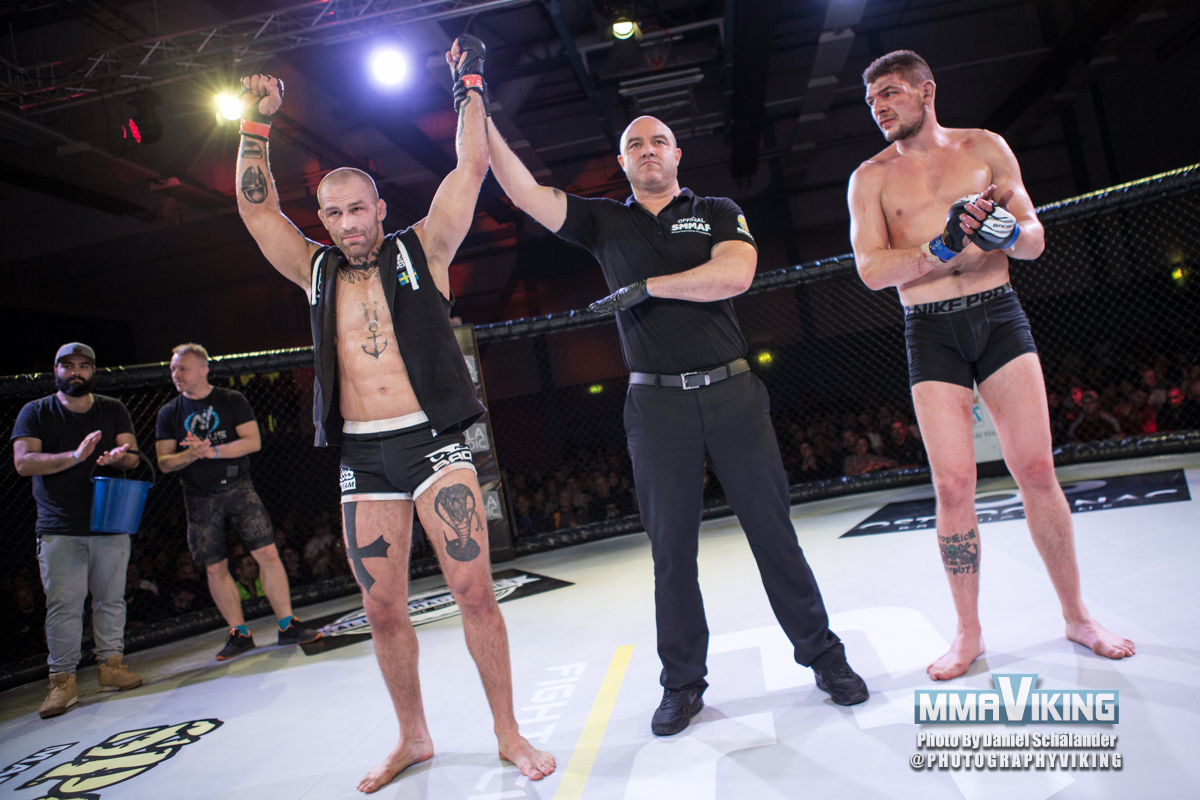 An update on the status of the protest will be posted as we have additional information.