Makwan Amirkhani (15-3) submitted Chris Fishgold (18-3-1) at UFC Sweden 6. Mr. Finland again showed he can steal the show in Stockholm, with the a spectacular anaconda choke finish in the second round. "This is the happiest moment of my life." says Amirkhani in his post-fight interview.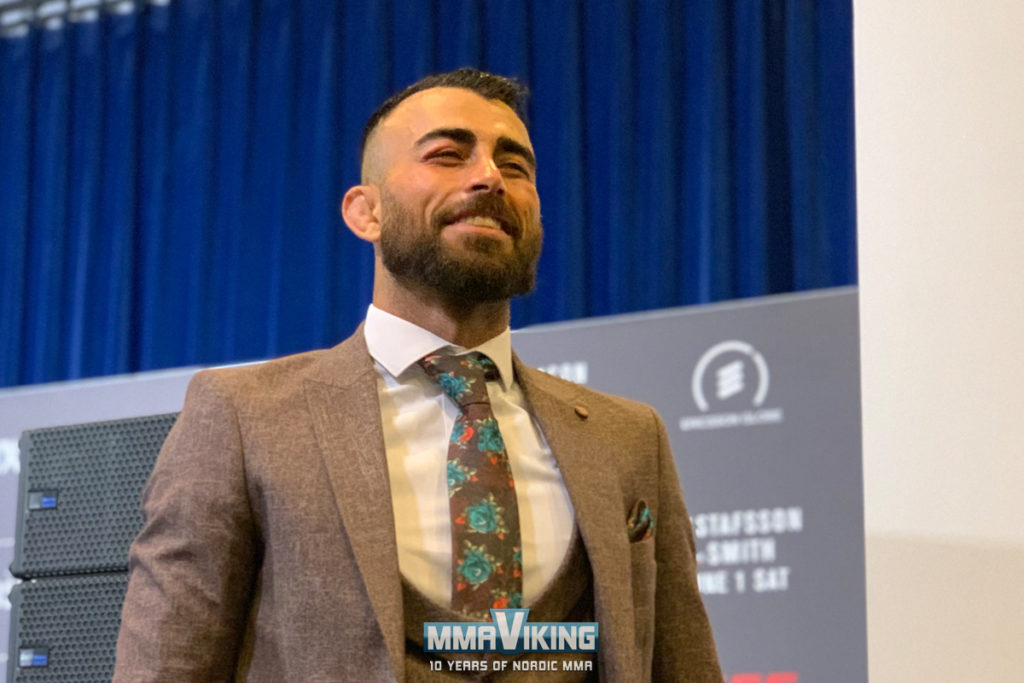 In a night where Alexander Gustafsson lost in the main event, just as in the same event the Finn scored his 8-second KO, Makwan dazzled the crowd with his grappling and eventual finish.
The wrestler has won 5 of his 6 UFC bouts, only losing a split decision to Arnold Allen in March of 2017. He has spent much of his time since his last bout improving his standup and conditioning, and has even participated in amateur boxing bouts. Makwan did much of his camp at SBG Ireland.
It was a new level of dedication from Makwan. "All the hard work paid off. I gave my dog to my brother, and moved in with my mother."
"Let's keep the momentum going" says the Finn that often fights once a year, indicating he will be more active moving forward.
"I didn't want to let Finland down. After the Hockey Wold Championships, it was my turn."