Gunnar Nelson is looking to get back in action soon.  While Gunni had a 13 month layoff before returning to dominate Omari Akhmedov at last month's UFC in London, the Mjölnir fighter's camp tells MMAViking.com that he is healthy and still targeting July's UFC in Dublin card.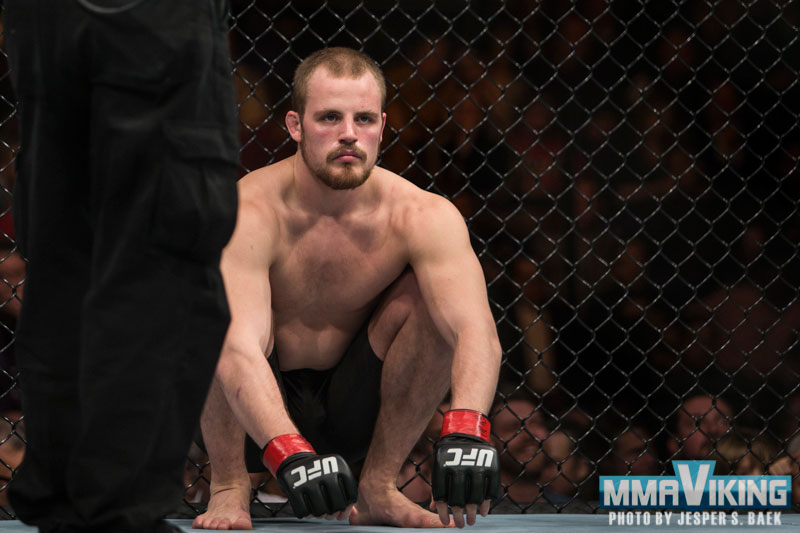 After the Icelander's recent first round submission, there was some question over Nelson's status as he was suspended for 180 days or had MRI clearance due to a knee injury.  "Gunnar was given a medical suspension because of some swelling in his knee (not the one he hurt before) but it was nothing serious and the suspension has already been lifted and his knee cleared. So all is good with that and he is back training full force." says Halli Nelson, father and manager of Gunnar, to MMAViking.com.
"Dublin and Ireland is Gunnar's home away from home, so to speak, and he really hopes he gets a good spot on that card."
Nelson, who's head coach is John Kavanagh from SBG Ireland, has already expressed at his post-fight press conference that Ireland would be the preferred location of his next bout.  It is already rumored that training partner Conor McGregor will get matched up against Cole Miller on the July 19 event if the Irishman is healthy enough after knee surgery.  "The Dublin card is definitely the one Gunnar wants to be on. We have told Joe Silva that, and Gunnar said it also at the media meeting after his last fight."
Nelson sports an undefeated 12 win, 0 loss, and 1 draw record and is ranked as the #1 welterweight the Nordics.  Stay tuned to MMAViking.com for updates and official announcements.