The former standout wrestler from Norway returns to action tomorrow at Superior Challenge 16 in Stockholm, Sweden. Marthin Hamlet Nielsen (1-0) he will meet Hassen Rahat from France in his second pro MMA bout. "I became a father 9 weeks and balance is very important." says the family man to MMA Viking about the challenges of his training camp.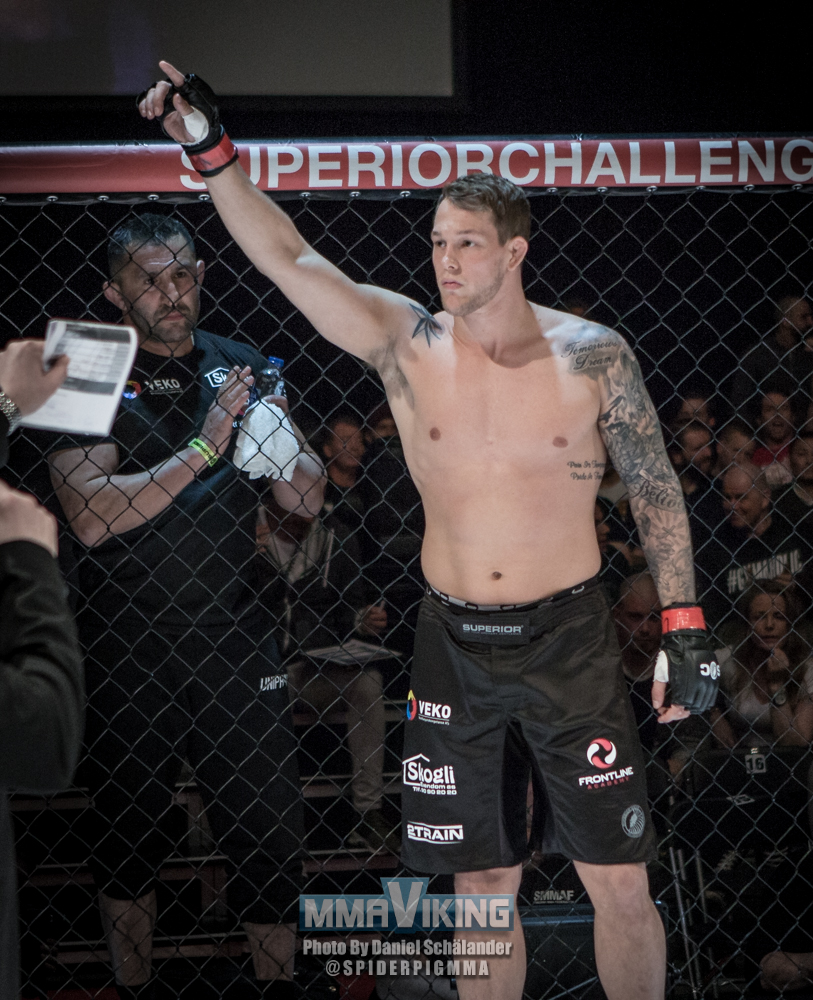 "I know Hassen likes to strike but that makes two of us. I don't think I want to get in clinch." says the wrestler that showed his power in his pro debut where he showed power in his right hand.
"A lot has happened since the last fight. I've been working on so much technique in my stand up and on the ground." says Nielsen to MMA Viking. "The last 4 weeks we have trained specific to dominate my opponent."
"I have made a lot of improvements. I'm in better shape and feeling great in stand-up."
"I'm obsessed with MMA. I think my wife can sign that. I really enjoy my new sport." says the Frontline Academy fighter that is 100% dedicated to mixed martial arts.
"Yes this could not be possible without my wife, sponsors, coaches and training partners. But extra big thanks to my to newest sponsors who really have helped me to get in better shape.shout out to nutrition brand Xcore/Prozis and Øystein reisnborg in RealMat who support me with amazing food and meal plan."