Oleg Taktarov will serve as a UFC scout in Europe as reported by mmanytt.se. I look forward to seeing Oleg attending local promotions and giving Swedish fighters the chance to shine in the Octagon.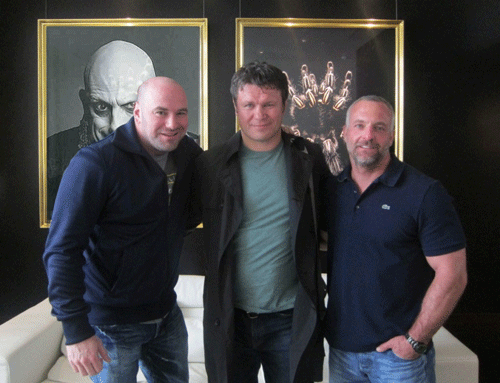 Taktarov, since retiring from mixed martial arts in 2001 –he did take a fight for Bodog in late 2007 and fought Mark Kerr in early 2008– has had a very successful career in acting. Roles include movies such as Air Force One, National Treasure, Bad Boys II, and Miami Vice.
One last tie-in with Taktarov and Swedish combat sports is a recent celebrity boxing match with Swede Dolph Lundgren.
Part 1

Part 2