Heavyweight Nick Barnø has his eyes set on the UFC, and taking all the right steps to get him moving that direction in his young career. Since his pro debut in August 2014, the "True Dane" managed to gather a solid 3-0 record with all his wins being by TKO stoppages.  MMAViking.com reached out to the Renegade MMA fighter for a chat about his family life, journey onto the MMA scene, and involvement in the Danish MMA Federation.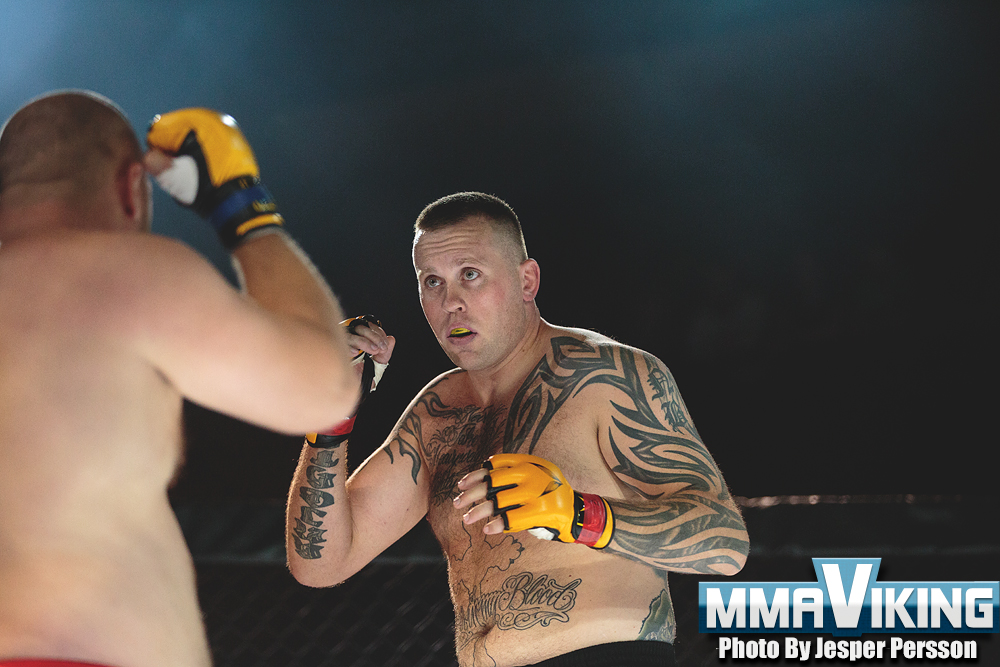 Tell us about yourself and how you got into martial arts and MMA?
Just turned 34, training out off Renegade MMA in Copehagen, work 7 days a month with criminal youth.  I started back in 2008, my old boss when I was still working as a scaffolder convinced me to go with him to a bjj class in a small club in a danish town called Hillerød, this club was a part of Arte Suave in Copenhagen and I began to go there and train as well. The guy's in there really got me hooked on bjj and competed in almost every competition I could go to, took the step to MMA back in 2011/2012
You competed in the world championships as an amateur and then turned pro, was there any big difference or problem for you making that move?
No it was a pretty easy step, being a heavyweight in a small contry as Denmark, there where no one to fight in mma, haven't had any amateur or pro fight against a Dane. And even though I lost my first fight in the world championship by KO, I felt I was ready to take the step when I got offered the Pro debut fight at Trophy in Malmö.
In only your second pro fight you fought for the title in GWFC, How was that, fun or maybe a little more pressure?
Didn't think so much off it, it was a small organisation and I was looking 4 a fight so when I got it offered I talked to my coached and we went with it. It was a good fight and it felt good in there. And also because it was a short notice fight It would only have been 3×5 min rounds instead off normally 5×5 min in championship fight witch I didn't needed. The only thing that I think where there was a little pressure was that's this where my first fight with elbows but if u see the fight, they where only too my advantage.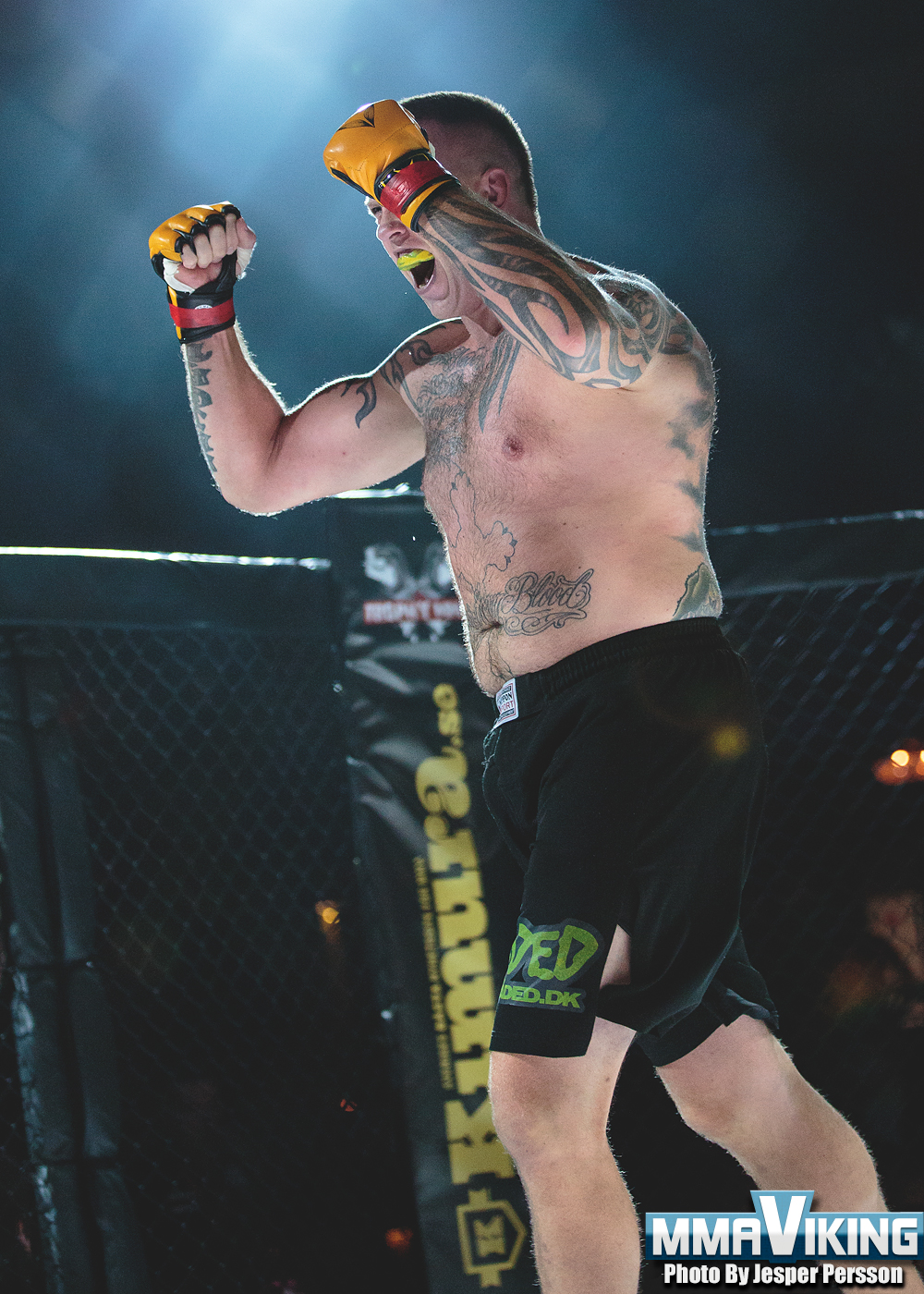 Will you defend it?
Probably not, GWFC haven't had a show since the one I fought at and don't know what there plans are. If they comes with an offer and I'm ready then I will take it.
You are at a perfect 3-0 at the moment, what are your short term goals?
Continue on my path towards the top, hopefully I will have 4-5 fights this year and make some noise that will put me on the big scene.
Unfortunately Tom Aspinall withdrew from your scheduled fight in February, where does that leave you? Keep training and look for a new fight soon or wait and see?
I'm still talking to ICE FC about finding a replacement, and they are working on it because they really want me over, so if things goes as planned I will fight in February and then again in May
With Cage Warriors coming return to the scene is that something that might be interesting for you or are your goal the UFC?
My goal are definitely the UFC but ain't turning my back to any doors that can put me closer to my goal.
I've seen on your Instagram that you have a young son, how does that work out with being both a father and a pro fighter?
Yeah thats right I have a son named Hektor and he's 2.5 years old.  His mother and I are not together any more, so I only have him every other weekend and every Thursday. But when I only work 7 days a month it's really easy to struktur my training and camp when I go in to fight mode. And luckily we are able to change weekends if I got offered a fight when I normally have him.
You train and work a lot with Christian Colombo, how is that working out for you guys?
Colombo and I have trained alot before we became teammates before his injurie and when he came back we talked and fantastic 4 me he decided to change teams and try something new so we train all the time both off us are really gaining from this after we teamed up. With Colombo's Thai Boxing background and my bjj background we can push the other guy on different levels and that's perfect. We can go as hard as it takes and smile at it as say let's go again. Even if it's only 6 fights that's between our experience in Pro mma Colombo still have alot off knowledge I can benefit from and I hope that he aswell as myself will be able to step in to the UFC cage soon.
https://www.instagram.com/p/6Uw0B2R6zL/?taken-by=truedane_mma
You seem very involved in DMMAF, how and why did that happen?
Yeah sometimes a little to much maybe, well it happened because the Dmmaf needed a representative from Arte Suave when I trained there and I stepped up. But haven't had any regrets since, Loving mma as much as I do this gives me a look from another angle and gives me the opportunity to help mma in Denmark continue in a positive direction
And finally, if you could be any movie character, who would it be?;)
Ah that's a tough one, if I could pick any character it would be John McClane from the Die Hard movies, this guy is as tough as It gets and was my big hero when I grew up, I still see Die Hard 1 and 2 every Christmas.