Sweden's Pannie Kianzad (10-4) took on Macy Chiasson (4-0) in the TUF 28 women's featherweight finale. Kianzad who usually fights as bantamweight went up a division to compete on the show in her effort to make it to the UFC. The fight didn't exactly go to plan for the Swede. Kianzad fought hard but was held in the clinch by a much larger opponent for a significant portion of the fight. Subsequently getting submitted in the second round following a failed submission attempt after getting dropped.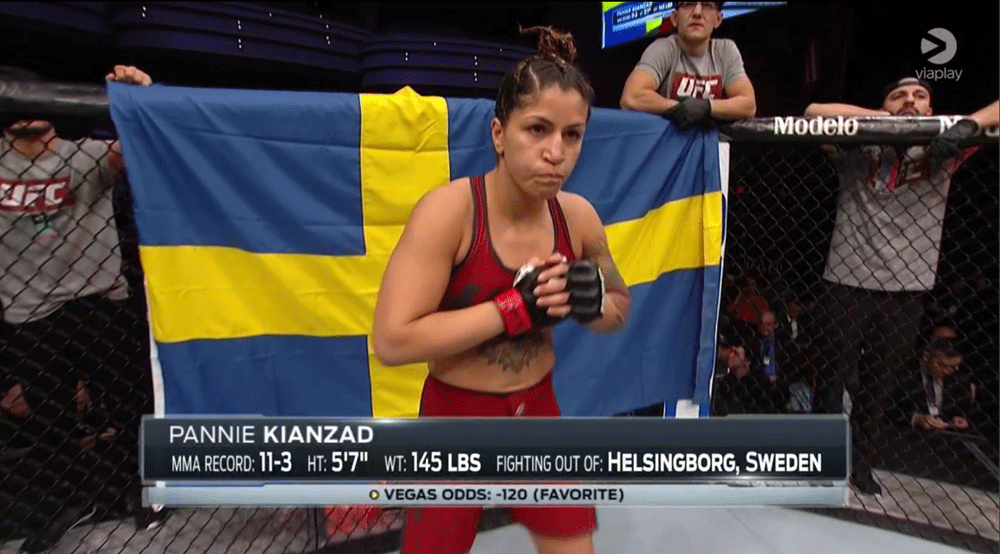 Both women came out trading punches, Kianzad was landing the more technical strikes. After finding the clinch Chiasson had Kianzad against the fence attempting the takedown but was unsuccessful in getting the fight to the floor. Chiasson was getting the better from the clinch position for the majority of round despite not getting a takedown. The American landed some good knees from the clinch before Kianzad got things back to the centre of the Octagon. Kianzad landed some good punches on her opponent before shooting for a takedown. Chiasson stuffed the takedown and took the back threatening with a choke, however, was unable to lock in anything significant before the end of the round.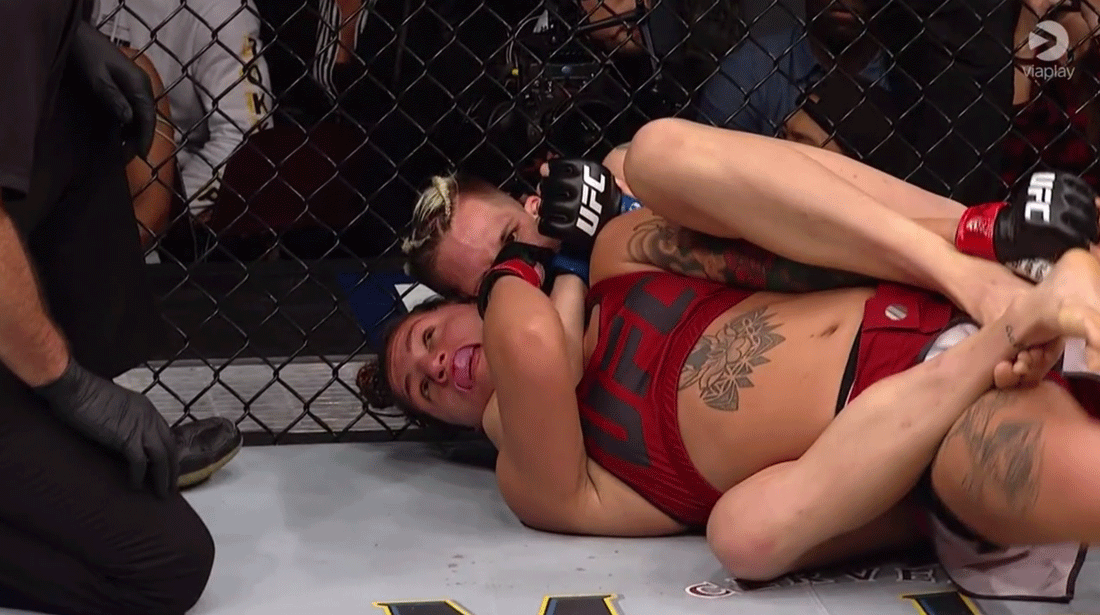 Chiasson went back to the clinch almost instantly. Kianzad reversed and after some clinch work of her own the fight went back to both women standing in front of each other. Chiasson backed Kianzad up and dropped her with a right hand before getting caught in an armbar when trying to finish the fight. Kianzad couldn't force the tap and Chiasson took the back after breaking free from the submission attempt. From there she locked in a rear naked choke to finish the fight and win the 28 season of TUF.