The next Full Metal Dojo Event "FMD4: Once Upon a Time in Bangkok" will take place next Saturday, February 21 and there will be three Swedes, with fighters out of Legacy Gym Thailand and 301 Muay Thai.
"I have trained at Legacy Gym Thailand for some years and are now a part of their fight team. They fixed me up with the fight." says Fabian Pettersson (0-0), a featherweight that will be Thai Rithy (3-0) from Cambodia on the card that will take place at a Live House Studio, Bangkok, Thailand.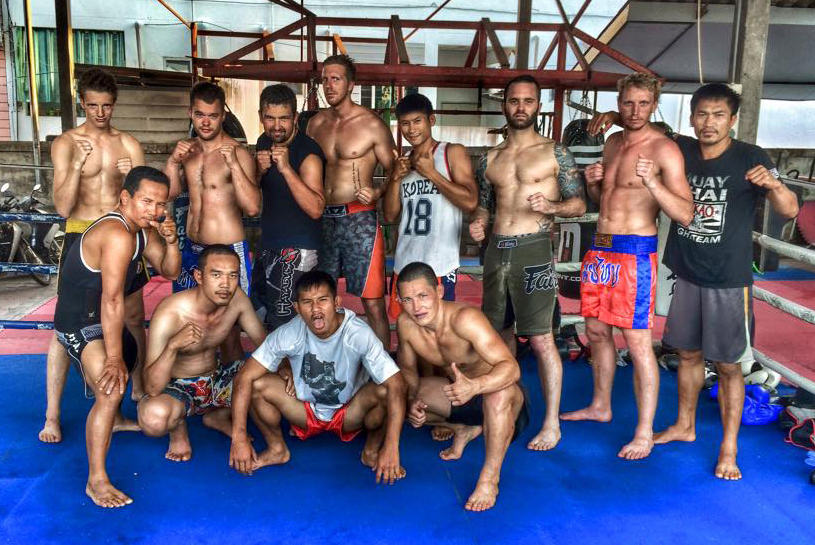 "Started out with some kung-fu and kickboxing but very soon transfered into muay thai in thailand here at legacy gym." says Peterson to mmaViking.com. "It will be a tough fight but hopefully 'The Schoolboy' have done his homework" says the 25 year old from Östervåla.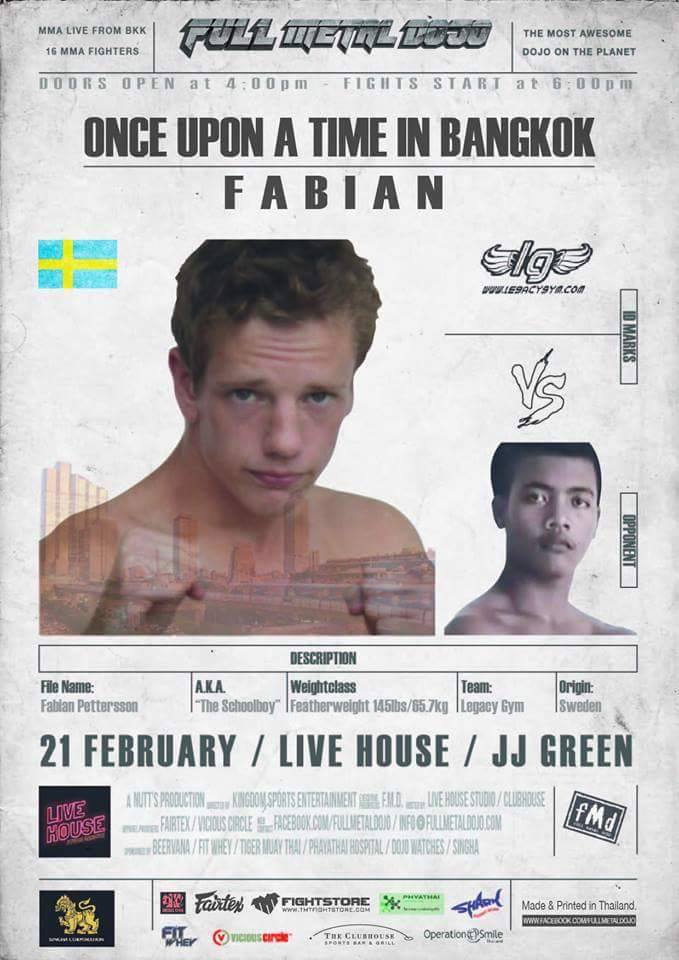 Stockholm based Dima Homjakovs (1-0) is also out of Legacy. "9 months ago I was looking for a place to travel to focus on the standup game for a few months so I contacted Zebastian Kadestam, welterweight PXC champ who's also from Pancrase Gym but is now stationed in Philippines at Legacy Gym Boracay. At that moment Legacy Gym in thailand were putting together a new fight team so I got the opportunity to join the team." says the lightweight to mmaViking.com.
"My opponent for Full Metal Dojo 4 is Michael Dubois (1-1) from France fighting out of Tiger Muay Thai. To be honest I don't know that much about him, heard that he is tough and his background is judo and that he has an all-round mma game, so I think that this fight will be a 15 minute war. It will be fun I can't wait to step into the cage to test my skills once again."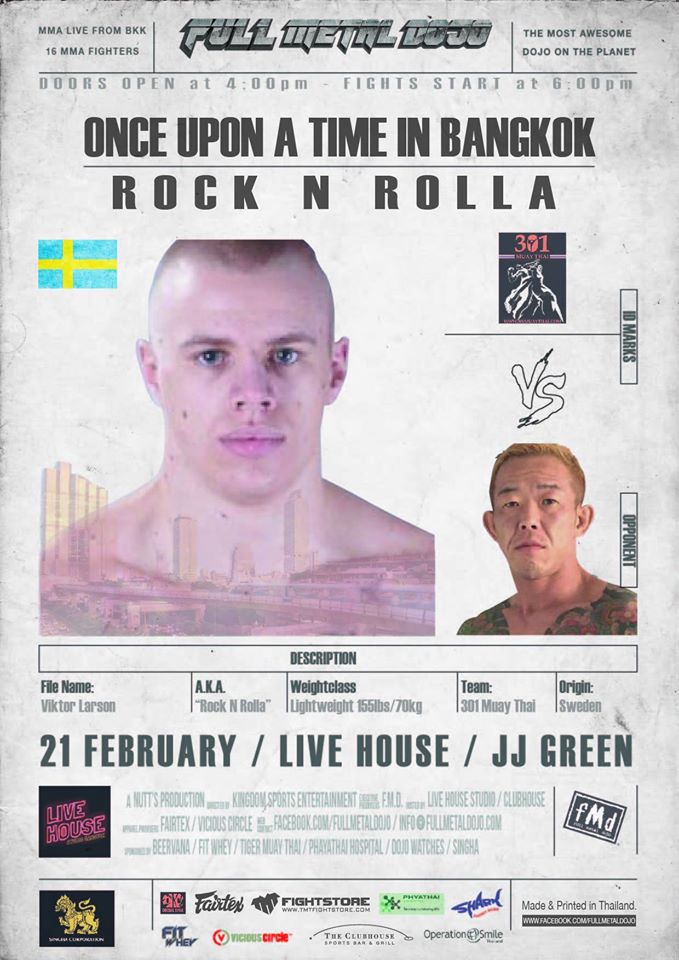 Viktor "Rock n Rolla" Larson (1-1) is the third Swede on the card. He is a lightweight that trains out of 301 Muay Thai. The lightweight will be taking on Mamoru Kashiwakura (2-1) from Japan. The Swede is out of Gothenburg and is 23 years old.
Below is the full fight card. Stay tuned to MMAViking.com that will report results live.
Full Fight Card
Welterweight 170lbs/77kg
Jomhod Kiatadisak (TH) VS Vorn Viva (KHM)
Featherweight 145lbs/65.7kg
Viktor Larson (SWE) VS Mamoru Kashiwakura (JP)
Lightweight 155lbs/70kg
Michael Dubois (FR) VS Dmitrijs Homjakov (SWE)
Welterweight 170lbs/77kg
Ratcharat Yimprai (TH) VS Teera Ratprasertporn (TH)
Featherweight 145/65.7kg
Andres da Forno (CHL) VS Jason Archilla (PR)
Bantamweight 135lbs/62.1kg
Detchadin Srosirisuphathin (TH) VS Chan Heng (KHM)
Featherweight 145lbs/65.7kg
Fabian Pettersson (SWE) VS Thai Rithy (KHM)