Norwegian Thomas Robertson (5-0) will take on Craig White (9-7) in a welterweight bout Saturday night in London at Cage Warriors 80.  MMAViking.com is live in London for the event and live reporting is below.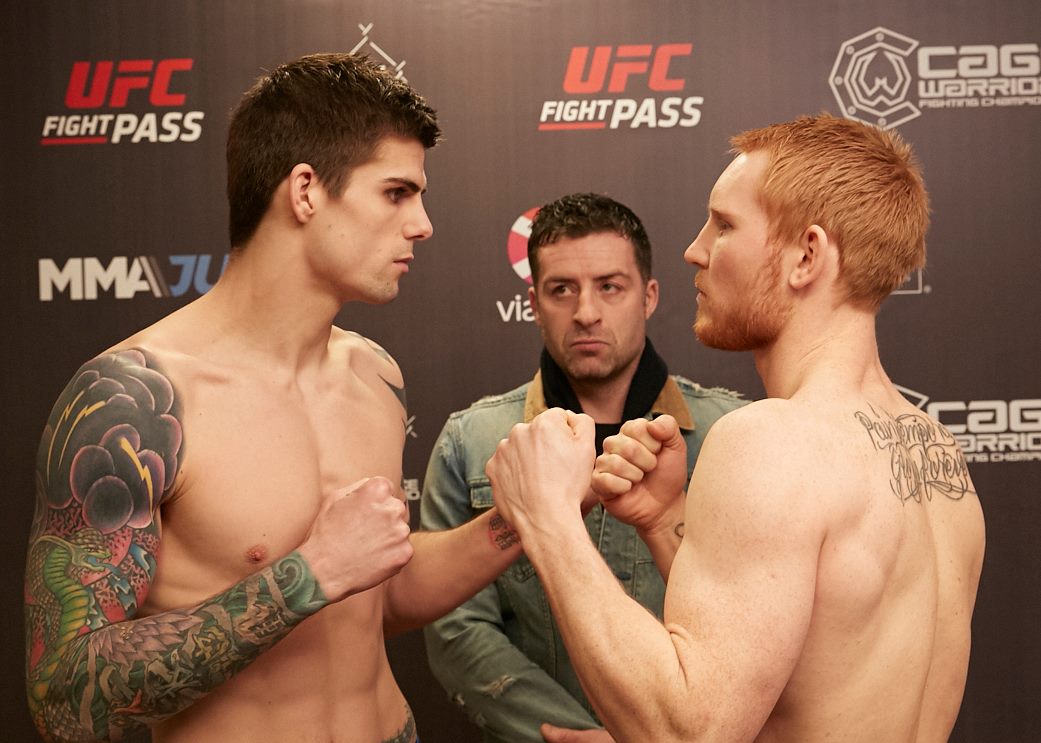 Robertson enters the cage first.
Round 1
Good left kicks immediately from Robertson, who exchanges with big power punches. Now a body lock for Robertson, but he gets reversed. White is on top and lands a nice right hand. White tries a guillotine as Robertson gets up, but the Norwegian puts White on his back. Nice hammer fists. Now two minutes into the fight, and Thomas passes. Pass straight to mount and Roberson is raining down punches, left, right, left right.
White scrambles, and now grabs a single leg and the two are up. The UK fighter has a body lock and tries a throw, but ends up on his back. A pass and Robertson landing punches in a cruxifix position, but White is scrappy and throws up his legs to pull Thomas down and he is out.
Back to the feet and both are landing bombs. It's wild, but White lands on top. Now big punches here, an elbow and the Norwegian is cut. Oh, no. Now a head and arm choke, and Robertson looks like he is in bad shape here. Robertsen scrambles and gets on top, but a triangle is slapped on. 10 seconds left, but it is tight! There is the tap.
It was a wild 4 minutes and 57 seconds, but in the end Robertson was submitted at the 02 in London as Craig White tightened a triangle.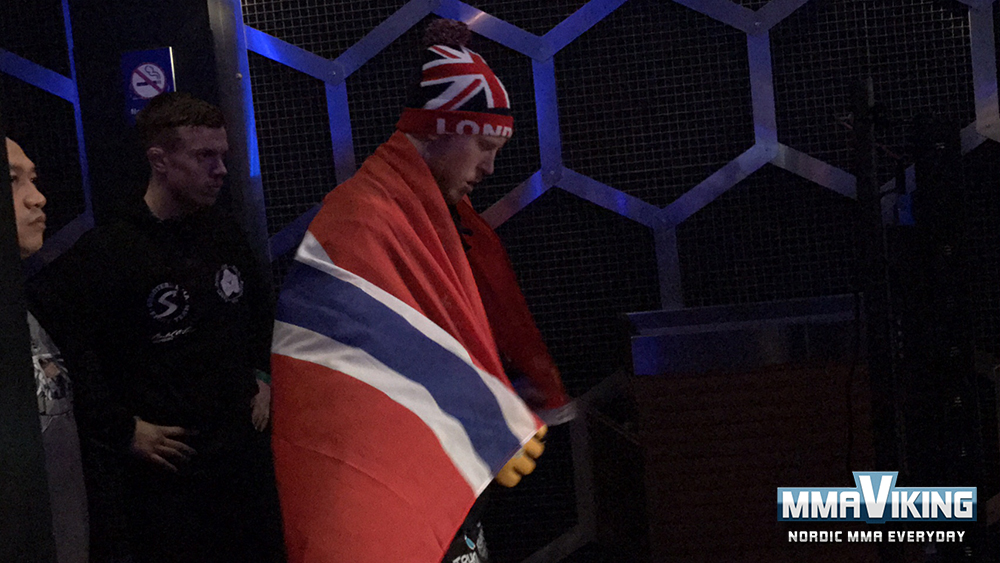 Real good scrap and a high paced bout. The Sarpsborg fighter suffered his first loss of his career after getting five straight wins in the BCMMA promotion.