Suvi Salmimies (8-5-1) beat Argentina's Pámela Aguirre (5-3) Saturday night at CAGE 42 in Helsinki in impressive fashion. "I felt really good and emotional" says the Finn to MMA Viking after the big win.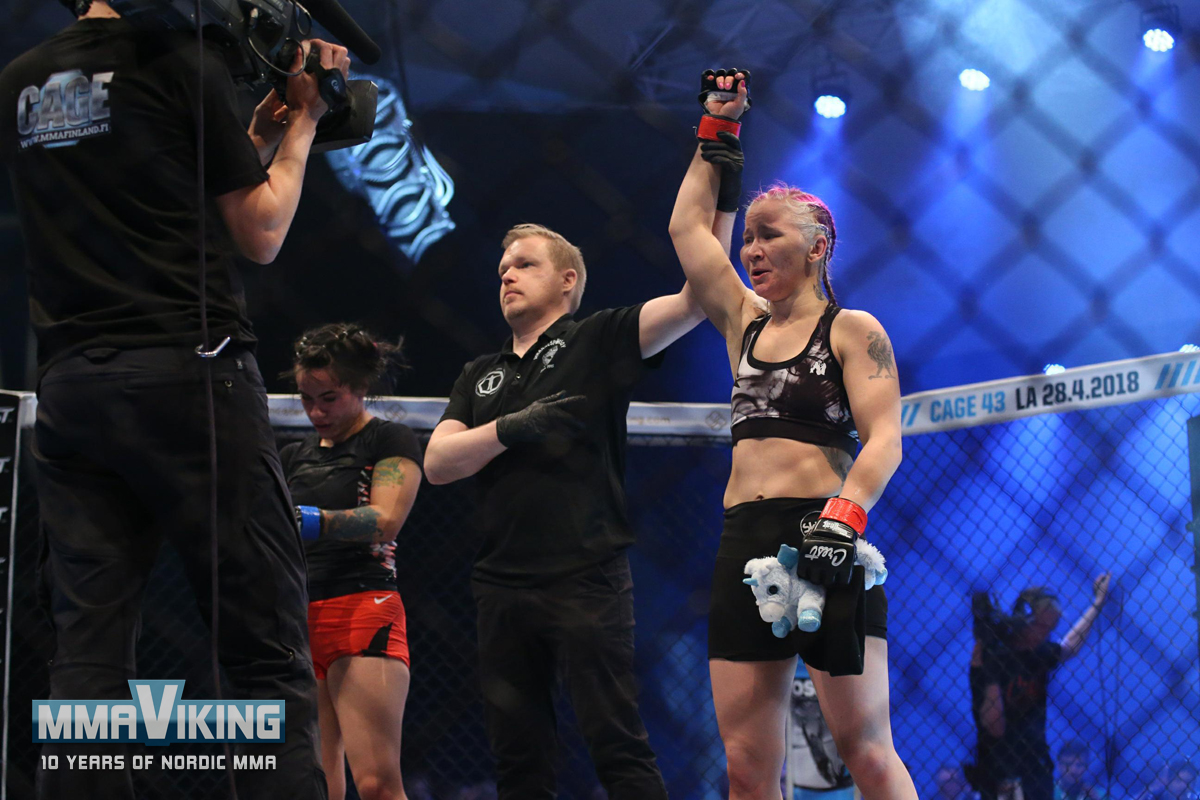 The Finn took on the BJJ Black Belt that was constantly trying to pull guard and get the fight to the ground. Salmimies showed her blue belt in MMA could give her the upperhand, as outgrappled her in the first round and in the second snatched an armbar after damaging from ground and pound. The tap was there and the referee jumped in in a dominant performance.
The "Rock Chick" bounced back from a loss at Cage 40 to get back in the winning column. "Didn't kinda believe in myself for a while you know." explains Suvi about being so emotional and relieved. The last bout was kinda a dark shadow. I felt so low after it"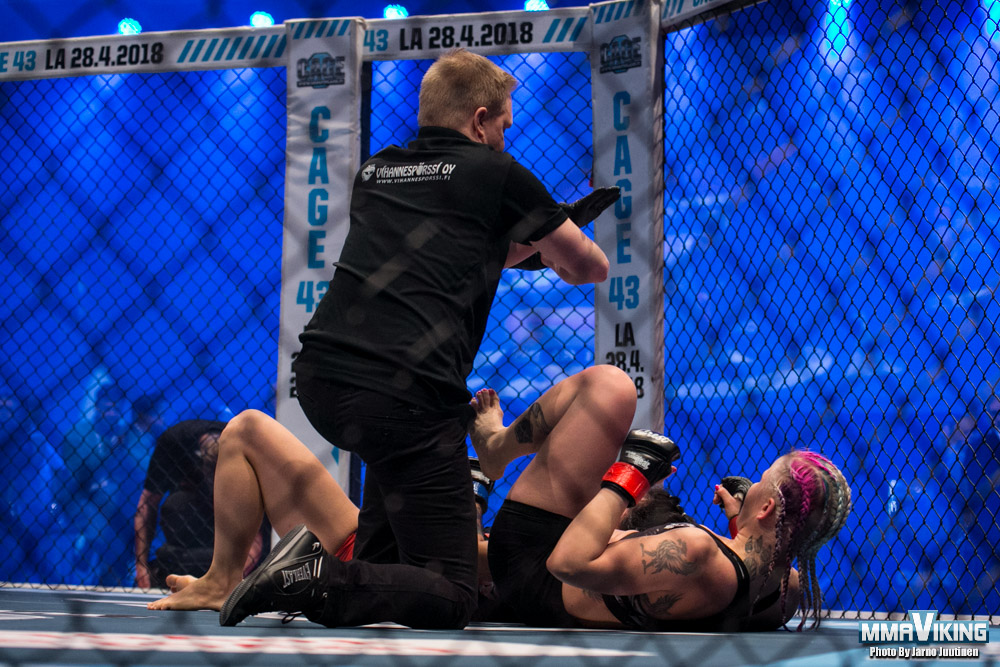 Salmimies is a long-time veteran of Cage with 10 appearances with Finnish promotion. She has amassed an overall record of 8 wins, 5 losses and 1 draw.
Aguirre was born in Paraguay, but is now fighting out of Argentina.
Get full play-by-play of the bout, and results of all the Cage 42 fights here.
Photos by Jarno Juutinen.