The new Sweden-based promotion Scandinavian Fight Nights has put together its first bout. While the rumored date for the first ever event was set for June 4th, it is uncertain when the event will go down, but when it does it will have a title fight between locals Mohammad Babadivand and Marting Fouda.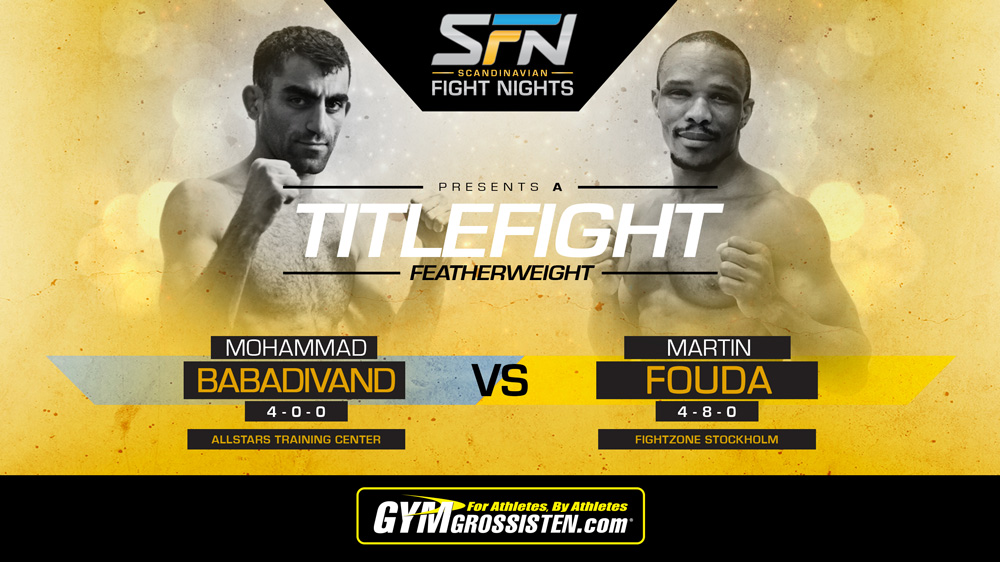 The matchup will be for the belt will be contested at 145 pounds (65.8kg) for the first title at SFN.
Momo and Fouda will have both their wishes coming true and face each other in the cage after 2 years of callouts, including a booking at IRFA 8 that did not come to fruition.
The former Pancrase Gym Sweden and current Fightzone Stockholm fighter Fouda and Allstars Training Centers Momo will finally be able to settle their score in this anticipated matchup in the promotions debut event.