There is more than enough MMA this weekend, with several top ranked Nordic fighters challenging at Cage Warriors and BAMMA, while Sweden hosts IRFA 4 and Denmark puts on an 8-man tournament and super fight at Valhalla 2013. Here is a quick run-down of what is happening, and stay tuned to MMA Viking for coverage and more information on all the happenings!
Max Nunes (Sweden) Fighting at BAMMA 12, Metro Radio Arena, Newcastle, England
Swede Max "Power" Nunes will fight Polish fighter, Marcin Lazarz at BAMMA 12. Both fighters are based in London, and will face each other tonight in what will be an undefeated versus undefeated bout in the light heavyweight division. London based Polish fighter, Marcin Lazarz fights out of Team Titan and stands undefeated with a record of 5-0-0, while Stockholm-raised Nunes looks to run his record to 10 wins and 0 losses.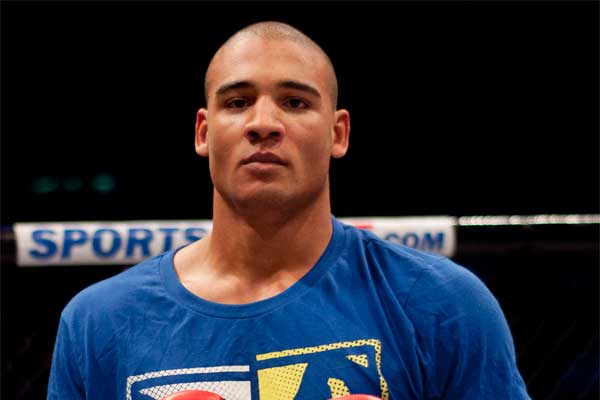 Bruno "B.C" Carvalho (Sweden) Fighting at Cage Warriors 52, London's HMV Forum, England
Stockholm-based Carvalho (14-6) is eager to rebound from his much-discussed decision loss to Cathal Pendred at Cage Warriors 49 back in October. The Brazilian born BJJ specialist is focused on Cage Warriors 52′s bout and his undefeated opponent Steve Dinsdale (5-0). Carvalho will be on the main card that will be shown live on MMAjunkie.com.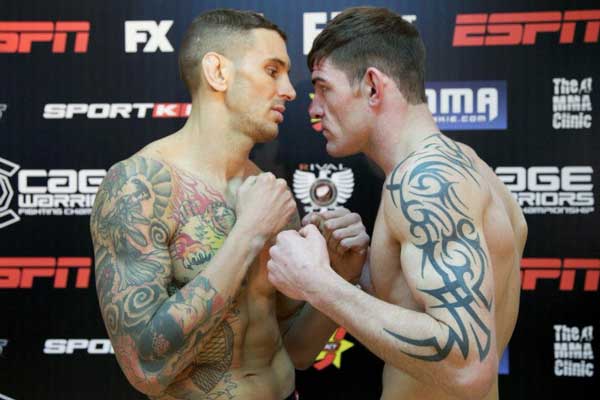 IRFA 4 in Stockholm, Sweden
Nordic's top bantamweight Sirwan Kakai will step back into the cage in Stockholm. The Swede, who trains at ATT in Florida, will face Jose Luis Zapater from MMA Barcelona Team. "Tintin" is on a 6 fight winning streak and sports a 14 win and 7 loss record. The visitor will face Gothenburg's "Zohan", who has won 8 straight bouts and has an overall record of 8 wins and 1 loss. The card also sees one of Nordic's top female fighters, Lina Eklund who will face Sylwia Juskiewics, and the much anticipated professional debut of 21 year old Swede Oliver Enkamp.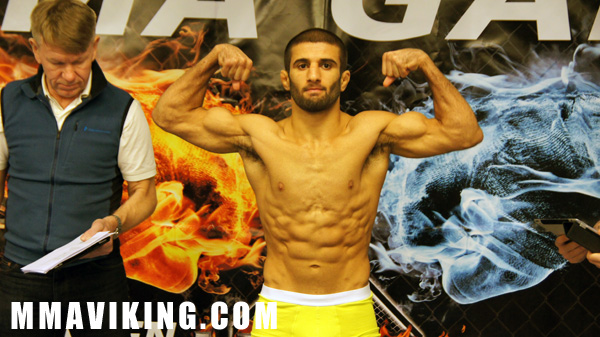 See weigh-in photos and fight card, plus follow MMA Viking for play-by-play and post fight videos tonight.
Valhalla 2013 – "Battle of the Vikings"
Marcus Vänttinen returns to action tonight in Denmark for a throwback MMA-event with 8 participants starting the evening and one fighter standing at the end as champion at Valhalla 2013. The card also features a super MMA bout between Denmark's Nicolas Dalby and Croatian Ivica Truscek in a rematch from last year's Royal Arena 2. The entire event will be transmitted live on TV channel KanalSport and will be live-streamed on their webpage www.KanalSport.dk.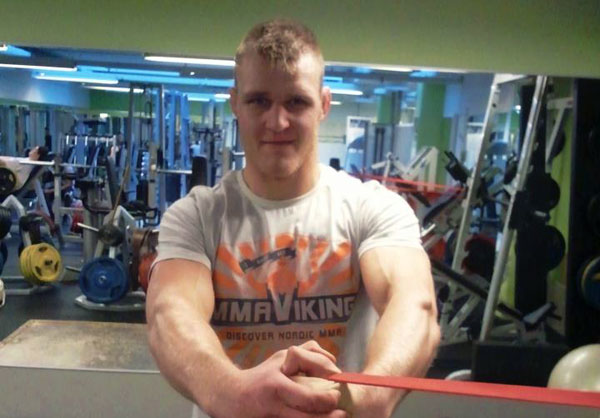 Check back to mmaviking.com for updates and complete coverage! Click on the UNIBET banner above to place bets on most of these MMA events!