The hype officially begins as Sweden's Oliver Enkamp steps into the ring for his first pro MMA bout today at IRFA 4. The 21 year old has been developing martial arts skills since the age of five, taking progressive steps each year to prepare to launch a successful career in mixed martial arts.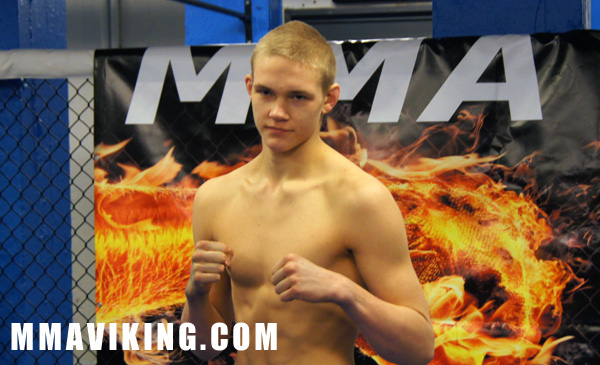 The "combat kid" is undefeated in his amateur MMA career at 9 wins and 0 losses, and has over 25 full contact fights. Enkamp has spent time honing his skills at all ends of the Globe. He has trained at Tiger Muay Thai & MMA Training Camp in Phuket, Thailand, karate with the Japanese national team, and two months in San Diego at Alliance Training Center.
Today, the 160 lbs. fighter trains at Alliance Training Center and also is the chief instructor at Combat Academy martial arts in Stockholm. He was born into a martial arts family, where he has been exposed and trains to all forms of the arts at the Combat Academy.
Weigh-in Video
Today, the Swede faces Finland's Kari Päivinen in his home town of Stockholm in his pro debut. Päivinen is a more experienced professional MMA fighter, holding a 3 win and 2 loss record, and is on a two fight losing streak.
Hear from Oliver Enkamp in this exclusive pre-fight interview.
Exclusive Interview
How excited are you about your pro debut?
I'm very excited for my pro debut, I have been waiting for this for a long time. I've been fighting on the amateur scene for over 4 years now because I started so early and wanted things to evolve in their own speed so I have enough experience and confidence going into this battle. In my last couple of fights I felt it wasn't as much of a challenge as it used to be – so it feels just right to take this step now.
How do you see the fight going?
I see the fight being ended by TKO or submission (from me of course!) in the first or second round. That's what happens in my head right now anyway!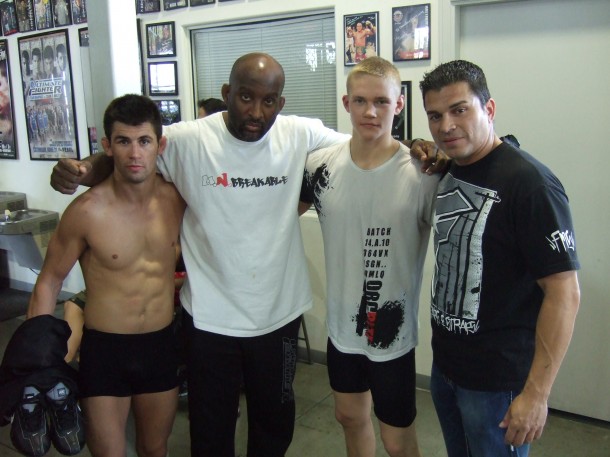 Dominic Cruz, Lloyd Irvin, Oliver Enkamp, and Eric Del Fierro
What are your plans and goals for 2013?
For this year I just want to keep building my pro-record and get good fights in. I'm aiming for at least 4 pro fights this year, I'll take any good opportunity that comes. In training my goals are, as always, to keep getting better at the holes that I find in my MMA game and work them until perfection!
How many family & friends will come and seeing you fight?
I'm not sure exactly how many they are, but I know it's a big group coming to show their support among my friends – I'm very grateful for that!
Stay tuned to MMAViking.com for live updates from IRFA 4.