Stockholm Shoot's Claes Beverlöv (8 wins and 2 losses) is aiming to get back in the cage before the end of the year.  "I had a very bad hand injury" Beverlöv tells MMA Viking.  The young Swede had been very active 2011, fighting four times, including fights less than a month apart with Cage at the end of the year.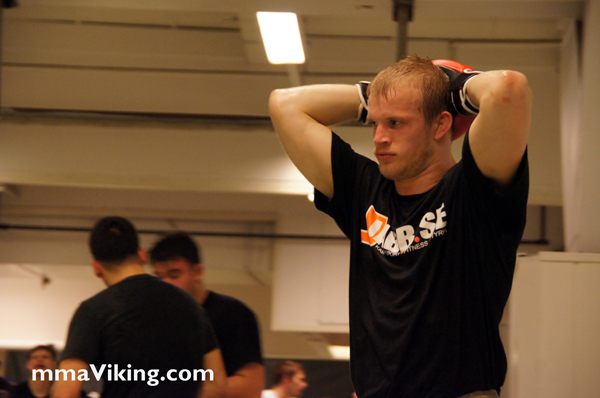 His last bout was with Finn's Janne Tulirinta, in what MMA Viking selected as 2011 fight of the year, but the fighter hasn't trained since. "I hope to fight in October or November" says the hopeful Swede that had to have surgery in order to fix his hand. The lightweight says he'll be back training "in two weeks".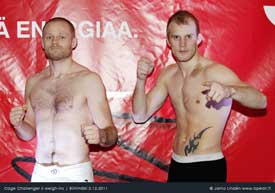 MMA Viking ranks Beverlöv as a top 10 lightweight in the Nordics. He was on an impressive six fight win streak, before losing a decision at his last bout at Cage Challenger 2.
In this last bout the big lightweight had problems with the weight cut, and told MMA Nytt shortly after the bout "I'm doing something wrong with I lose weight". "It was the worst fight so far and I was completely exhausted after only 2-3 minutes into the first round."
Stay tuned for updates from Beverlöv as he recovers and trains for his bout later in the year.