Finn Teemu Packalen now has a fight, after his original opponent Saul Rogers pulled out. The undefeated Packalen with 6 wins, will face Daguir Imavov who also has an impressive record of 9 wins and 1 loss. Fight Night Finland (FNF) 9 card is now set for the April 25th show in Turku, Finland at the Kupittaan Urheiluhalli.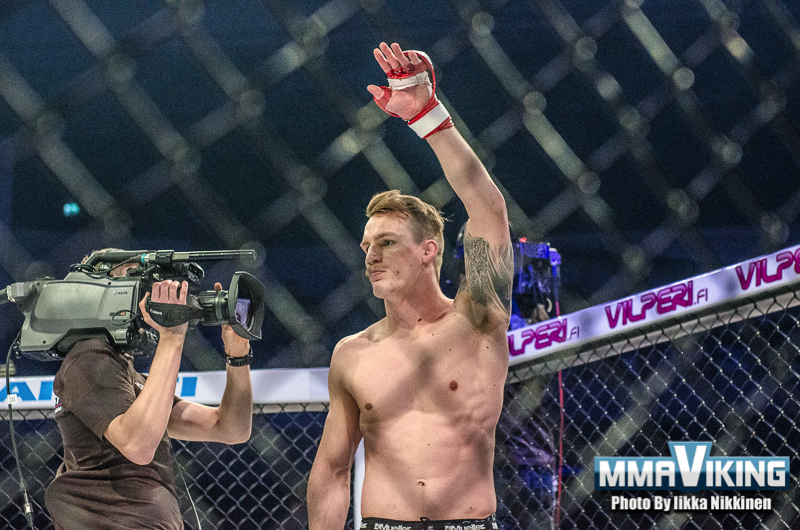 Imavov has fought pro for about two years and has an impressive record. The Frenchman has been in Finland two times and last time he KO'd experienced JP Vainikainen in first round. Imavov changes stance while stand up fighting and he hits accurately. Packalen needs to be awake all time and I believe that safest way to play this game is to use his awesome "MMA jujutsu". I think that most of top level European guys are in trouble in ground game with Packalen. Teemu has got excellent jujutsu and he combines powerful striking with that. – Matchmaker Olli Hartikainen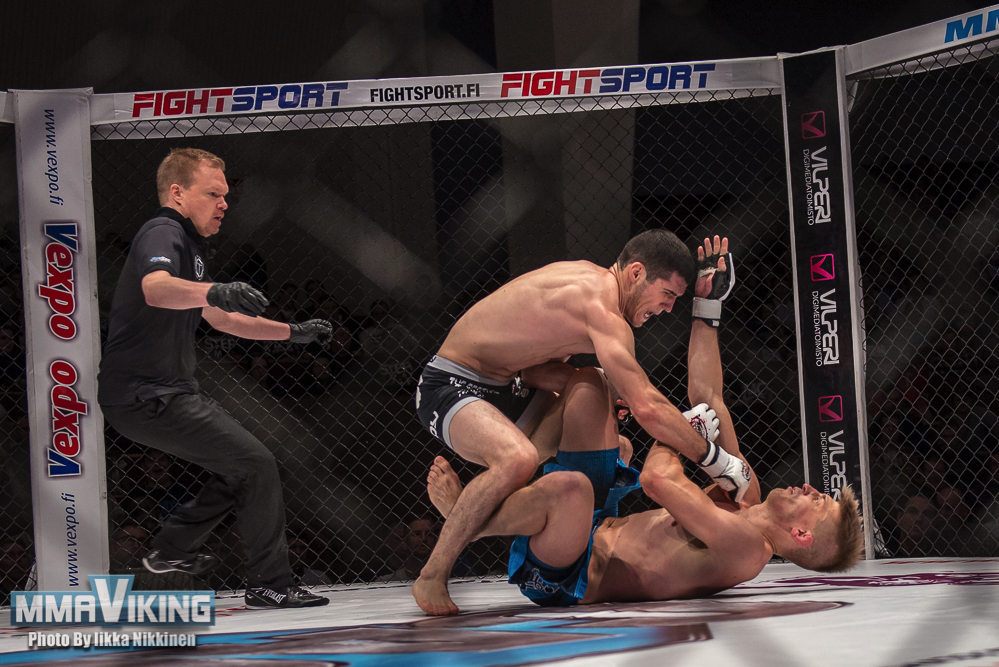 Packalen trains out of FinnFighters Gym and has stopped all of his opponents in his professional career.
Updated Fight Card
MMA Pro
Timo Juhani Hirvikangas Finland vs James Pennington England – 63 kg
Juho Valamaa Finland vs Davy Gallon France – 77.1 kg
Teemu Packalen Finland vs Daguir Imavov France – 70.3 kg
Kai Puolakka Finland vs Manuel Garcia Spain – 77.1 kg
Patrik Kapanen Finland vs Samuel Nordlund Finland – 71 kg
Mika Kuronen Finland vs Matias Rantala Finland – 83.9 kg
Kennet Mattson  Finland  vs Niko Myllynen Finland – 70.3 kg
MMA IMMAF:
Minna Grusander FFG vs Veera Nykänen GB Gym – 52.2 kg
Lassi Isometsä GB Gym vs Perparim Salihu RNC – 83.9 kg
Daniel Schälander Allstars Training Center, Sweden vs Ville Kyllönen WFC – 65.8 kg
Aleksi Putkonen GB Gym vs Matias Pahkala KBT Oulu – 77.1 kg