When Emil Hartsner left the Trophy cage last August in a fighter's worst case scenario… medical attention needed after a headkick KO from Kamil Selwa from Poland. But Saturday night, the Swede now based in Los Angeles, showed that he wasn't going to let the loss stop his career. "What happened in my last fight is the past, and I can't deny that I had a hard time after that fight, but I'm a fighter and this is my life, you win some and you lose some but every fight is a lesson, and it is up to you how to handle setbacks." says Hartsner to MMAViking.com.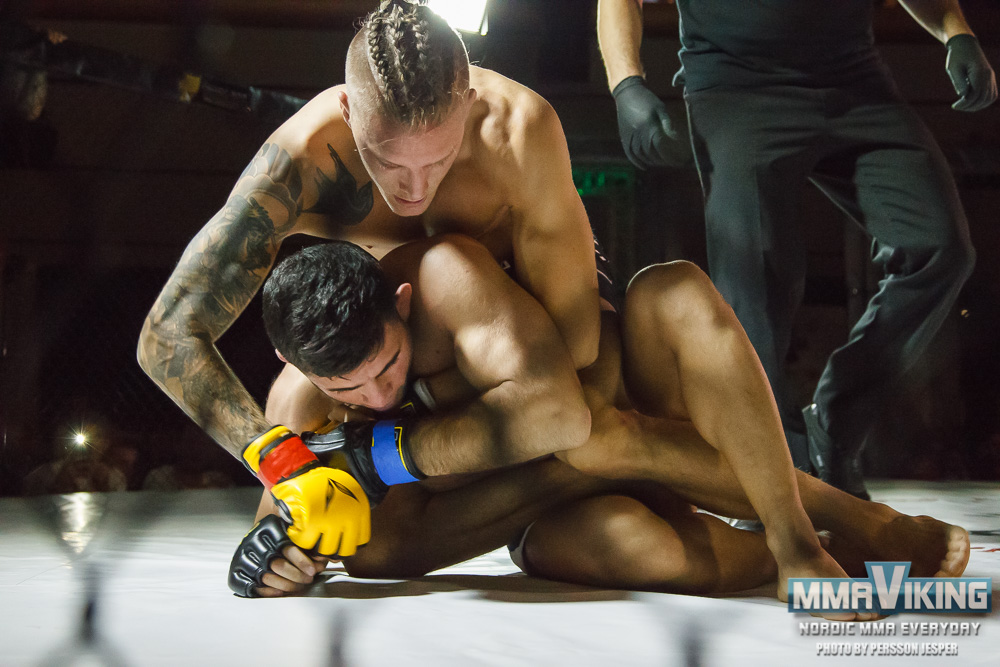 The Swede beat Shamal Tashkilot in the co-main event at Trophy MMA's "Påsksmällen" by a first round rear-naked choke. "It always nice to finish the fight, and this is my fifth submission victory in six fights. I haven't seen the fight yet, but I did what my coaches told me to do, I listen good to my corner and the result speak for itself. I'm super happy!"
"It felt great, I knew I had a very good camp in Los Angeles coming in to this fight. Even though I had a lot off people in the crowd and high expectations to win I felt super confident." says the 25 year old.
There won't be much time off for Hartsner if he gets his wish. "Back into training asap, I don't have any injuries and I'm ready for the next one. Go back to LA talk to my manager and see what's next. But I wanna stay active and keep on fighting, hopefully I'll have a fight in LA soon."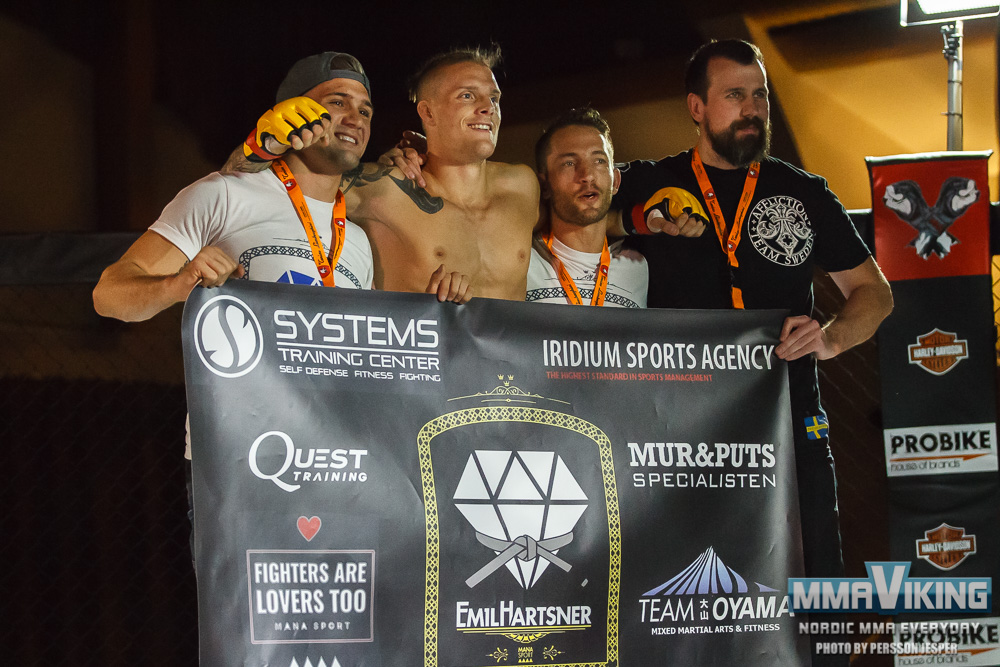 Wanna thank all my sponsors, UNITS.SE, Mur&Puts specialistsen, my team System Training center, Team Oyama, ZoiTatto, Questtrainig&Nutrition and Christos Giagos, Marcus Kowal for traveling all the way from LA to corner me, and my friends and family that always supports me!