Emil Hartsner (6-2) was all set to step into the cage in his new hometown of Stockholm in less than 2 weeks, but the Swedish MMA Federation (SMMAF) didn't think Romania's Alexandru Mezei (3-3) was a formidable opponent. "I'm in an incredible shape, I have trained harder and sacrificed money and time for this fight. But the SMMMAF has decided not to let my opponent fight in Sweden and it's too short notice to find a new opponent." posts the former TUF fighter on Facebook.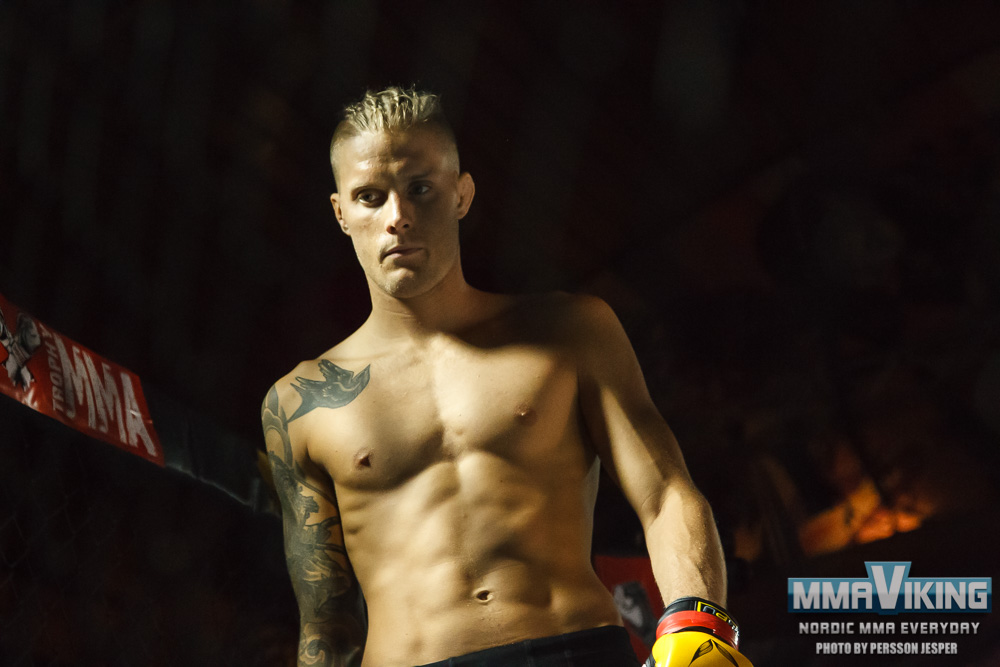 It was a upset 25 year continues to say "It feels like it has been nothing but problems leading up to this fight."
Megahertz joined Allstars Team after spending some time in Los Angeles training with the team at System Training Center. He is coming off a submission win at Trophy MMA's most recent card where he beat Shamal Tashkilot with a rear naked choke in the first round.
The Swede ended his message with the only positive thing about this unfortunate event :
"I will fight on as usual tomorrow but first I will eat a pizza! Good Night!"
As noted below, by SMMAF's Jesper Gunnarsson, the booking of the fight should not have happened in the first place. "To be clear, Alexandru Mezei lost by KO the 31st of August. Therefore he is in quarantine and cannot compete. Why he was even booked for the fight is therefore a riddle."