International Ring Fight Arena (IRFA) made a move today, and linked up with World Series of Fighting – Global Championship (WSOF-GC). The Sweden based promotion joined others like International Combat Elite (ICE) to help get their fighters and events additional attention.  The next IRFA will be in Stockholm on September 17th.  WSOFGC.com will also be hosting older IRFA events as part of the partnership.  See the full press release below.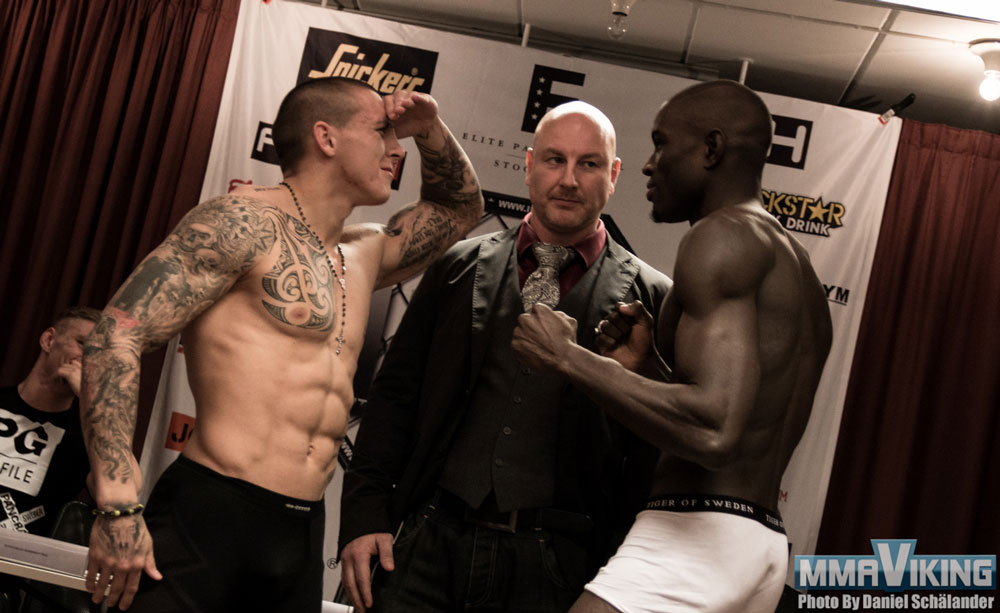 WORLD SERIES OF FIGHTING – GLOBAL CHAMPIONSHIP

WELCOMES SWEDISH AFFILIATE, INTERNATIONAL RING FIGHT ARENA, TO ITS NETWORK
LAS VEGAS, NV May 25, 2016 World Series of Fighting – Global Championship (WSOF-GC) continues to expand its affiliate program by adding Swedish-based MMA promotion, International Ring Fight Arena (IRFA). IRFA becomes the ninth organization to join the ranks of WSOF Global and marks the third organization from Europe, joining United Kingdom's International Combat Elite (ICE) and Italy's Slam FC.
CEO and Founder or IRFA, Perry Segerqvist, states, "By signing with WSOF Global, IRFA can take the next step with its continued growth in the MMA market and get the recognition it deserves. This will help us continue to sign new, talented fighters and start producing more great events, as well as build new and better relationships with strategic partners and sponsors."
"We could not be more excited about partnering with a capable Scandinavian organization like IRFA," boasts Zachary 'Bootsy' Harris, WSOF-GC Affiliate Coordinator. "WSOF Global has been making strides to find the hidden gems across the globe, and IRFA is without a doubt one of the diamonds in the rough. As talent continues to develop in the region, we know the IRFA crew will cultivate competent professional athletes in their efforts to step up to the world stage."
"It's amazing what hard work will accomplish," said WSOF-GC President, Shawn Wright. "When we started the international brand of WSOF with Global Championship, we knew there was something special on the horizon. Since our first event about six months ago, we have not only hosted our own events and crowned our first champion, but we have also strategically expanded into Europe, Africa, Asia, and South America. IRFA is a welcome addition to our family and we look forward to providing their fights for our international audience."
IRFA will host their next event on September 17 at the famous Berns Salonger in Stockholm, Sweden. IRFA's library of previous events will soon be made available in the WSOF Global Fight Library. MMA fans can watch all of their fights, as well as those from all other affiliates for only $4.99 per month at WSOFGC.com.
World Series of Fighting Global's ultimate mission is to bring together the best athletes from countries and organizations across the world to compete for a true, globally-recognized world champion.