Finn Marcus Vänttinen is back in Sweden to help Alexander Gustafsson prepare for his upcoming title fight against Daniel Cormier. "I brought my buddies with me this time" says Caveman about his Hardknocks Helsinki teammates Rasul Khataev and Jussi Halonen that made the trip to Allstars Training Center with him.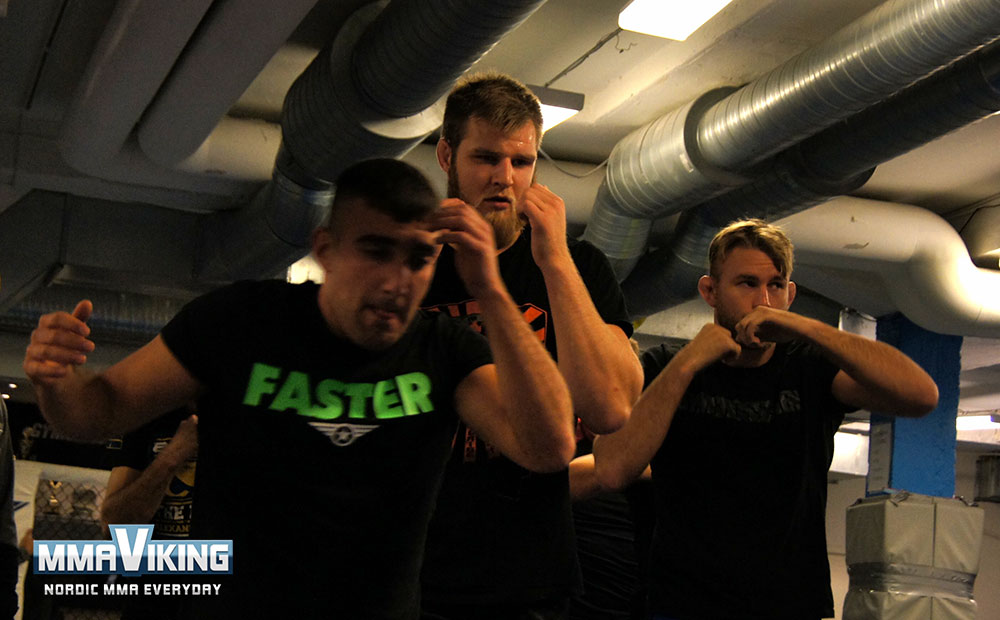 Vänttinen is no stranger to helping out his friend the Mauler. "Matt Hamill fight camp was my first" says the Finn about joining Gustafsson's fight camp back in 2011.
Halonen also talks about his upcoming return to action in Finland. "I got surgery on my leg, but now I'm all good" says the powerful welterweight that talks about quality training with Reza Madadi and Jonatan Westin.
"It wasn't a good fight, and I didn't have the right mentality" says Vänttinen looking back at his heavyweight debut in February at Cage 29, which he lost by TKO in the third round. "I can do both" explains the Finn that he is still undecided about his future weight class. "Submission wrestling or thai boxing in the coming months" says the former Bellator fighter that is looking for competitive action soon, before stepping into the cage.
"I have a lot to prove. I have the skills to be at the top." says the 28 year old, that once had an 11 fight winning streak between 2009-2011. "I still haven't shown my potential."
Vänttinen and Halonen also talk about all the benefits of moving to Hardknocks Helsinki, where they are enjoying the benefits of quality sparing, training, and management.
Check out the full video interview with MMAViking.com here: