M-1 Challenge 82 is happening at the Hartwall Arena in Helsinki and MMAViking.com is live cageside.  There are six Finns Marcus Vänttinen, Mikael Silander, Juho Valamaa, Toni Valtonen, Janne Elonen-Kulmala, and Patrik Pietilä, plus Swede Binh Son Le doing battle.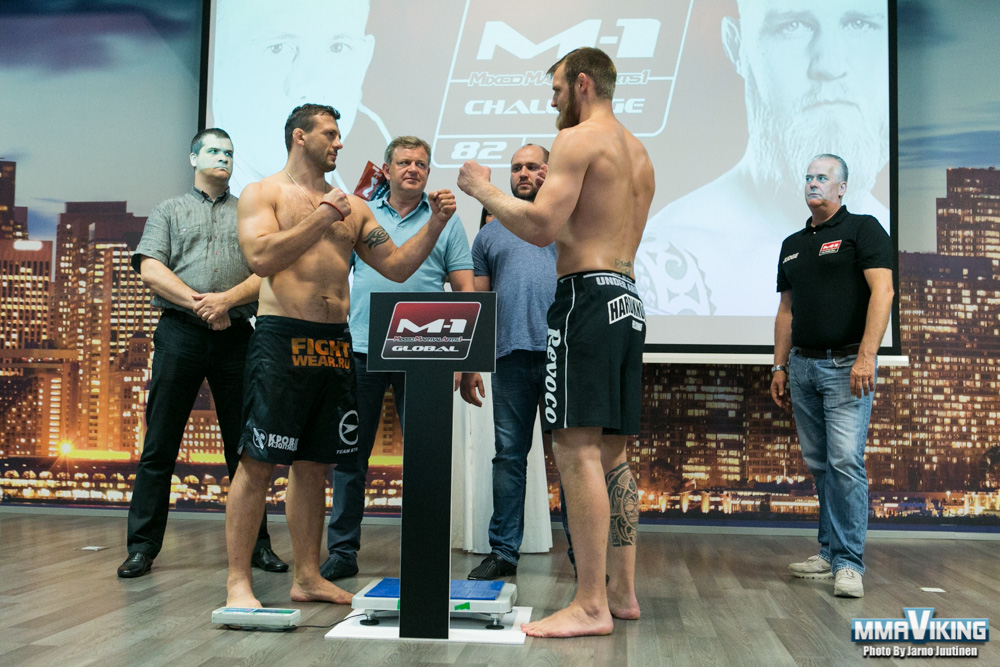 Get live updates plus pictures, interviews, and more here!
Live Play-by-Play
PRELIM CARD
1. Frederico Gutzwiller SUI vs. Akaki Khorava, GEO 
Round 1 – Round starts with hard kicks from both fighters, Gutzwiller shoots for a single leg take down but ends up under Khorava.
Khorava not able to do much damage from top due to Gutzwiller's tight guard. Gutzwiller attacks from below with an armbar…gets it and it is all over! Gutzwiller celebrates the 1st round finish with a back flip.
Impressive win for the Swiss.
Winner: Gutzwiller in R1 by armbar.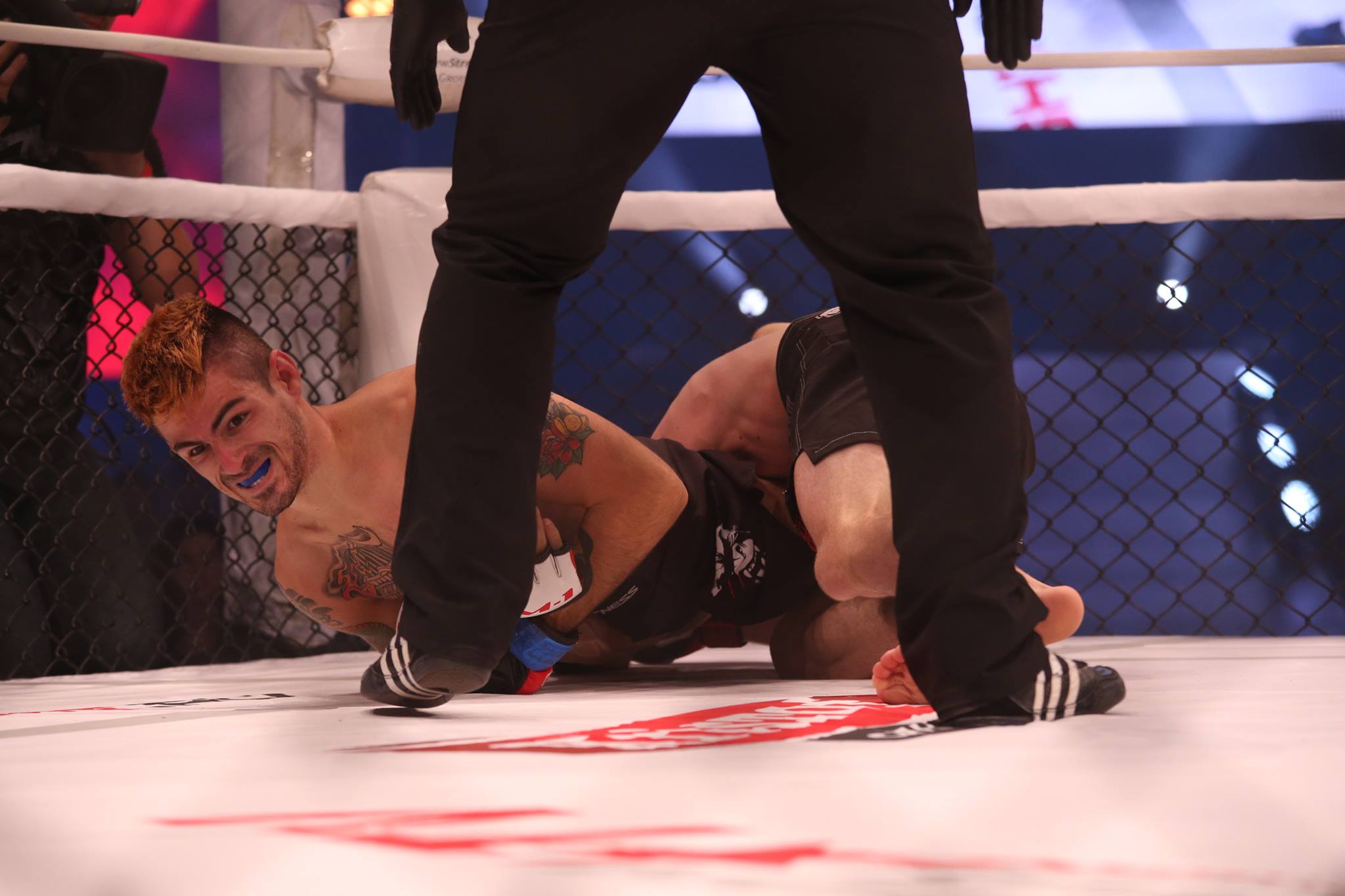 2. Binh Son Le, SWE vs. Oleg Lichkovaka, RUS 
Round 1 – Both fighters start very calm and measuring the opponent. No strikes thrown early in the round. Lichkovaka attempts to land a huge left hook thrice, but misses.
Finally the crowd starts to show some emotion too, some shouting to liven up the atmosphere.
Lichkovaka attempts a spinning back fist, but misses and Le shoots for a take down. Scramble ends up so that Lichkovaka is on top. Le has a cut on his face, bleeding a bit. Le is tying Lichkovaka well and thus the Russian is not able to do much damage.
Round 2 – Le switching stances and throwing jab in the start of the round. Lichkovaka seems to be still looking for a KO punch every time he throws leather.
Lichkovaka goes for a single leg take down and Le is on his back on the canvas. Le threatening with a guillotine, but it is more of a defence than an actual attack. Lichkovaka manages to land a couple of punches to the head from top.
Referee resets the fight and we are back to stand up fighting. Le shoots right away, but Lichkovaka wins the scramble, takes the back and attacks Le's neck. Round ends in favour of Le, he lives to fight another round.
Round 3 – Le's corner shouts "You gotta win this one Le!" Lichkovaka lands a sharp low kick and pushes Le against the ropes. The Russian pushes Le to the ground and keeps the pressure on him. Fighters soon stand up and Le manages to push Lichkovaka against the ropes, but yet again finds himself under the Russian. Lichkovaka takes the back again, one hook in, head strikes and some knees to the ribs.
Both fighters are back standing again, yet soon Le is on his back. The round ends with Lichkovaka's vicious ground and pound. This one goes to the judges' score cards, but should be fairly easy to score.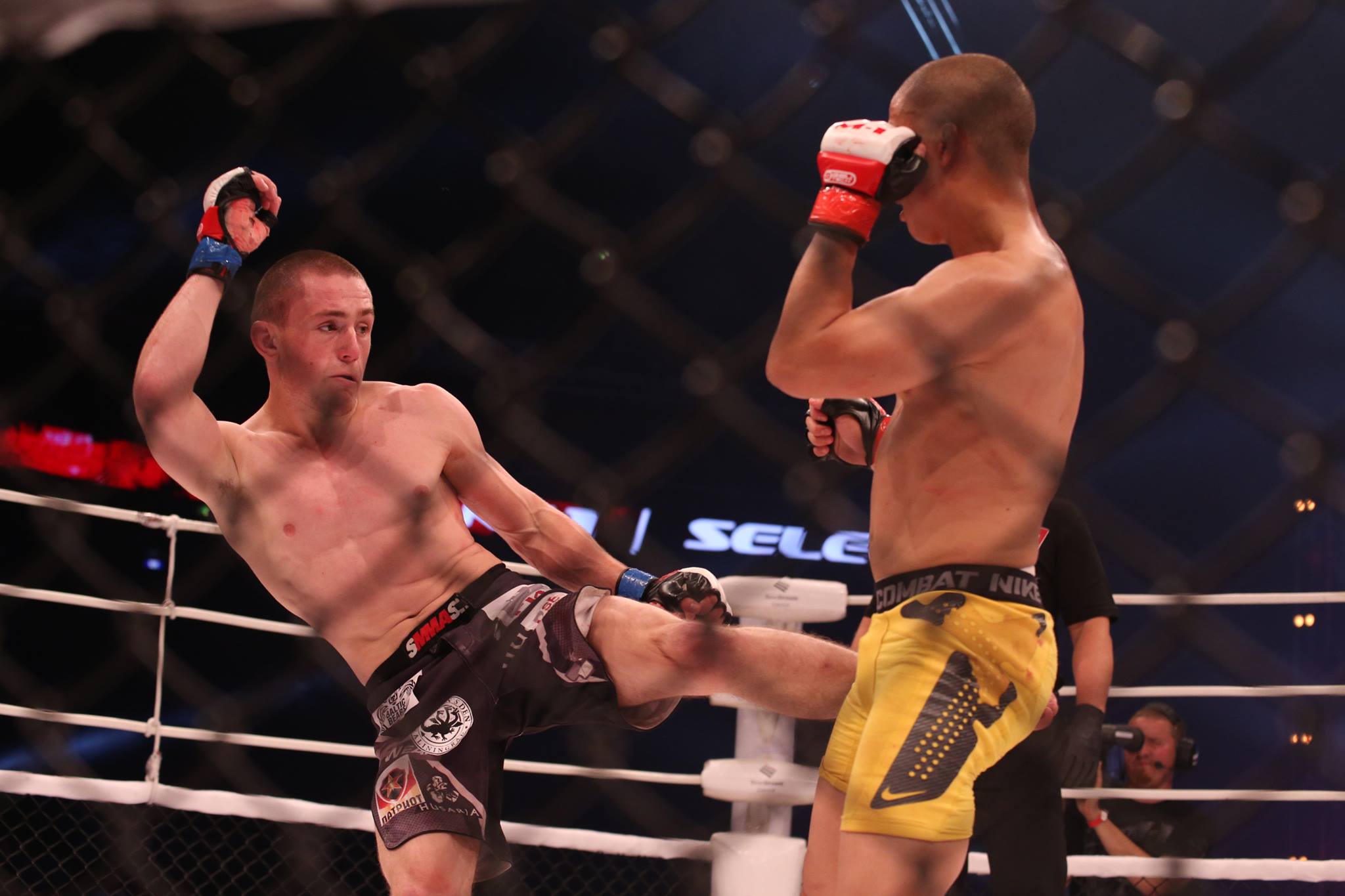 Winner: Lichkovaka by unanimous decision
3. Toni Valtonen, FIN vs. Boris Polejay, UKR 
Time for the first Finnish fighter to step into the ring. Veteran Valtonen has chosen the classic AC/DC Thunderstruck as his entrance music. The crowd loves this! Even the modest Finnish spectators make quite a bit of noise.
Round 1 – Polejay starts the striking with a jab to the stomach of Valtonen. Polejay controlling the middle, and manages to land a 1-2 combination to Valtonen's head. Valtonen clinches and pushes Polejay against the ropes. Valtonen's head positioning seems good, but Polejay manages to turn him against the ropes.
Polejay is working the body in the clinch. Valtonen escapes and referee warns Polejay about his fingers while punching. Polejay rushes a take down, and rains down punches from guard. Polejay advances to half guard and soon the round ends.
Round 2 – Polejay lands a jab in the start while Valtonen attempts a low kick and misses. Polejay pushes Valtonen against the ropes, but Valtonen soon escapes. Polejay gets a single leg take down right after that and moves to Valtonen's guard. Soon advances to half guard, and ground and pound deals visible damage to the face of the Finn.
Valtonen is trying to get away from under Polejay, but seems exhausted from the punishment. The round ends with Polejay on top.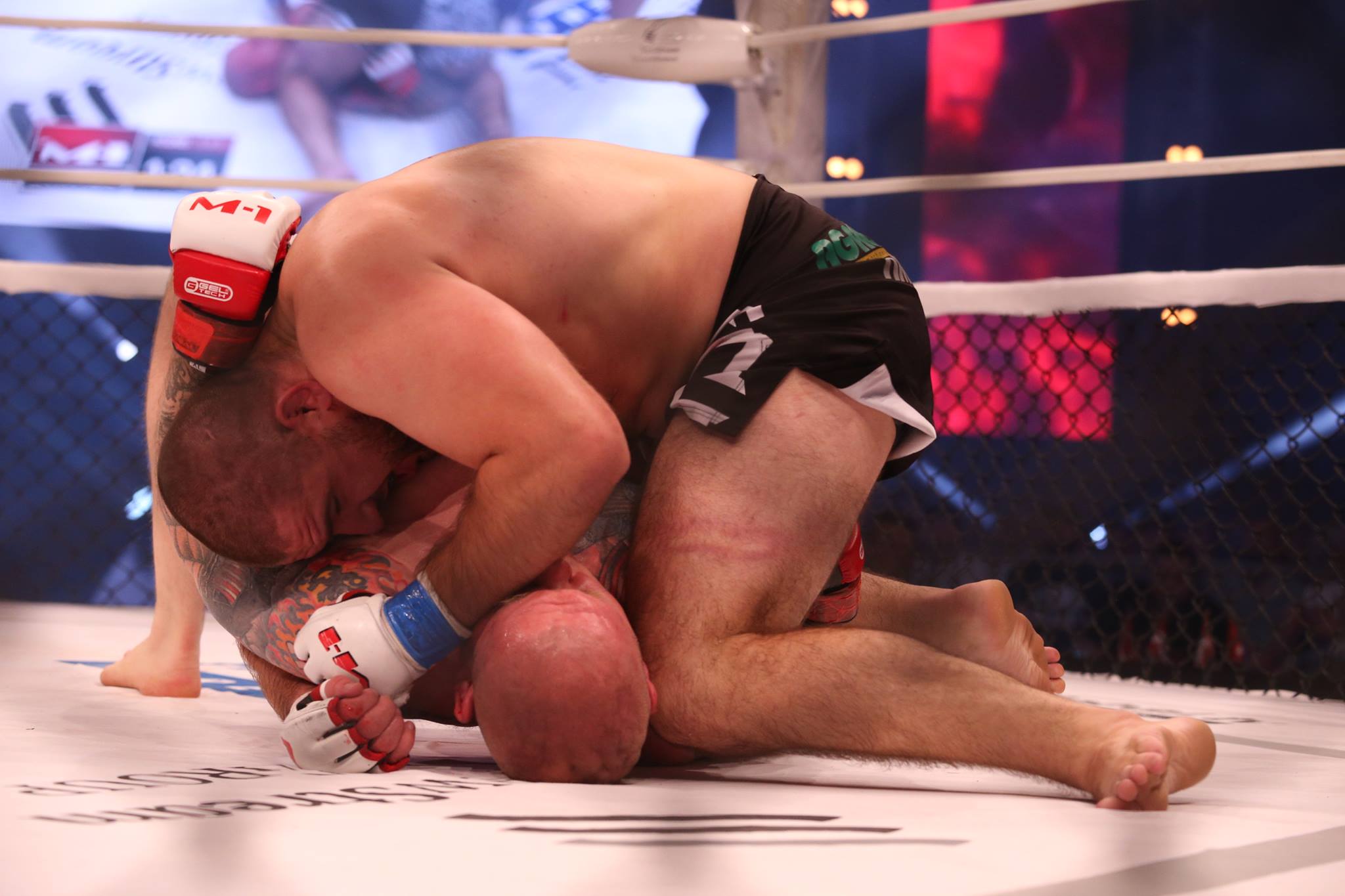 Round 3 – Valtonen trying to push the pace, goes for a kick but Polejay sees this, grabs the leg and gets yet another take down. Polejay now in Valtonen's half guard.
Polejay now in side control. Punishing the body of Valtonen, but Valtonen forces him back to half guard. Soon Polejay back in side control, landing short punches to the face of Valtonen. More short blows to Valtonen's head and body as the bell rings for the last time in this fight.
Winner: Polejay by unanimous decision
4. Ruslan Shamilov, RUS vs. Moses Murrietta, USA 
Round 1 – Murrietta with the early pressure, goes for jabs but no damage done. Shamilov goes for a left hook, but Murrietta ducks under it. Murrietta now working the front leg of Shamilov. Shamilov lands with a cross, Murrietta's legs go wobbly. Soon another cross and Shamilov is clearly rocked again.
Shamilov looking very sharp with the jabs and crosses. Murrietta lands a solid strike to the chin of Shamilov, but Shamilov fires an uppercut with his right hand, followed by left hook and this one is over! Very impressive performance by the Russian against an unbeaten opponent.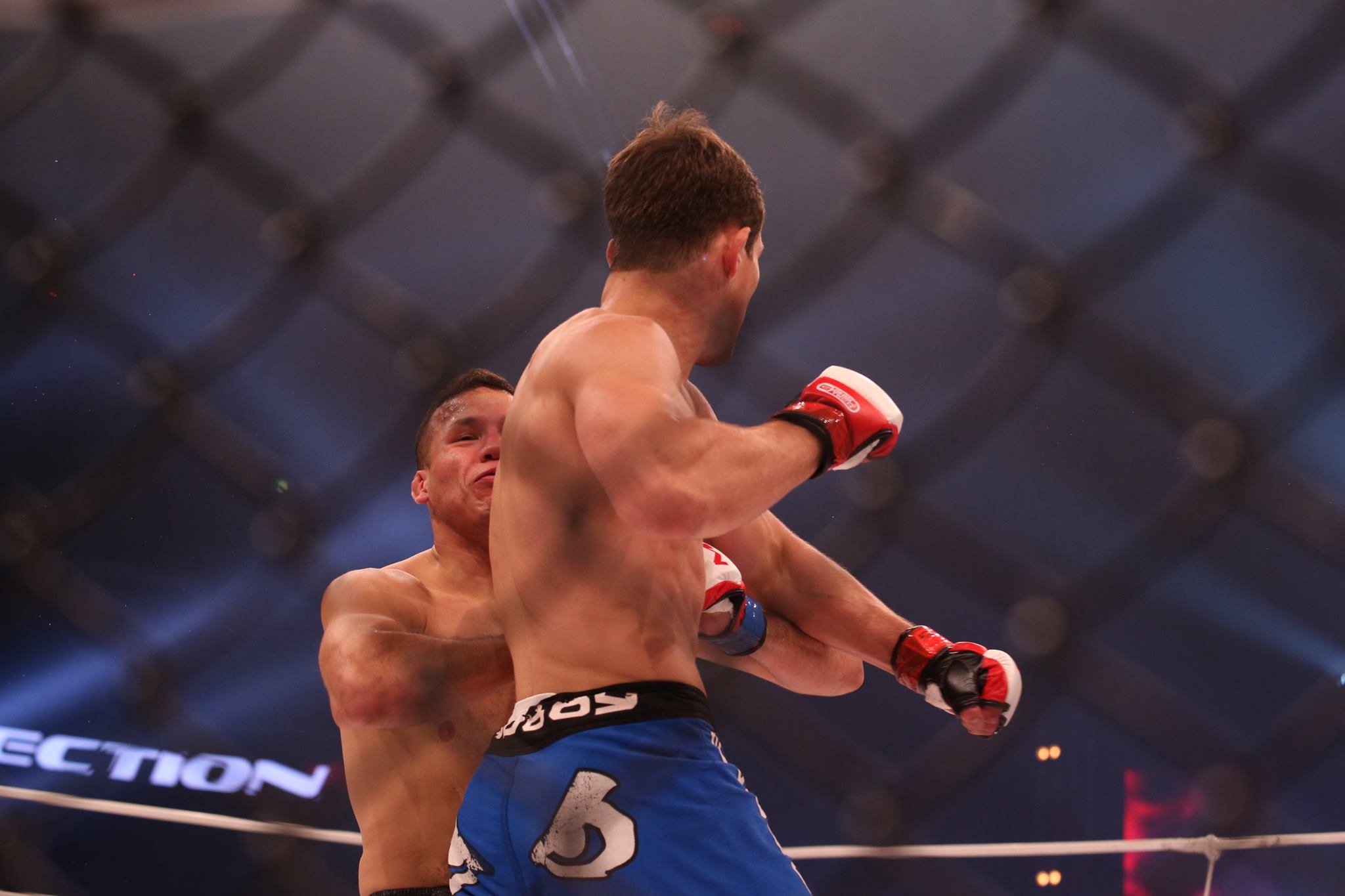 Winner: Shamilov by KO in round 1.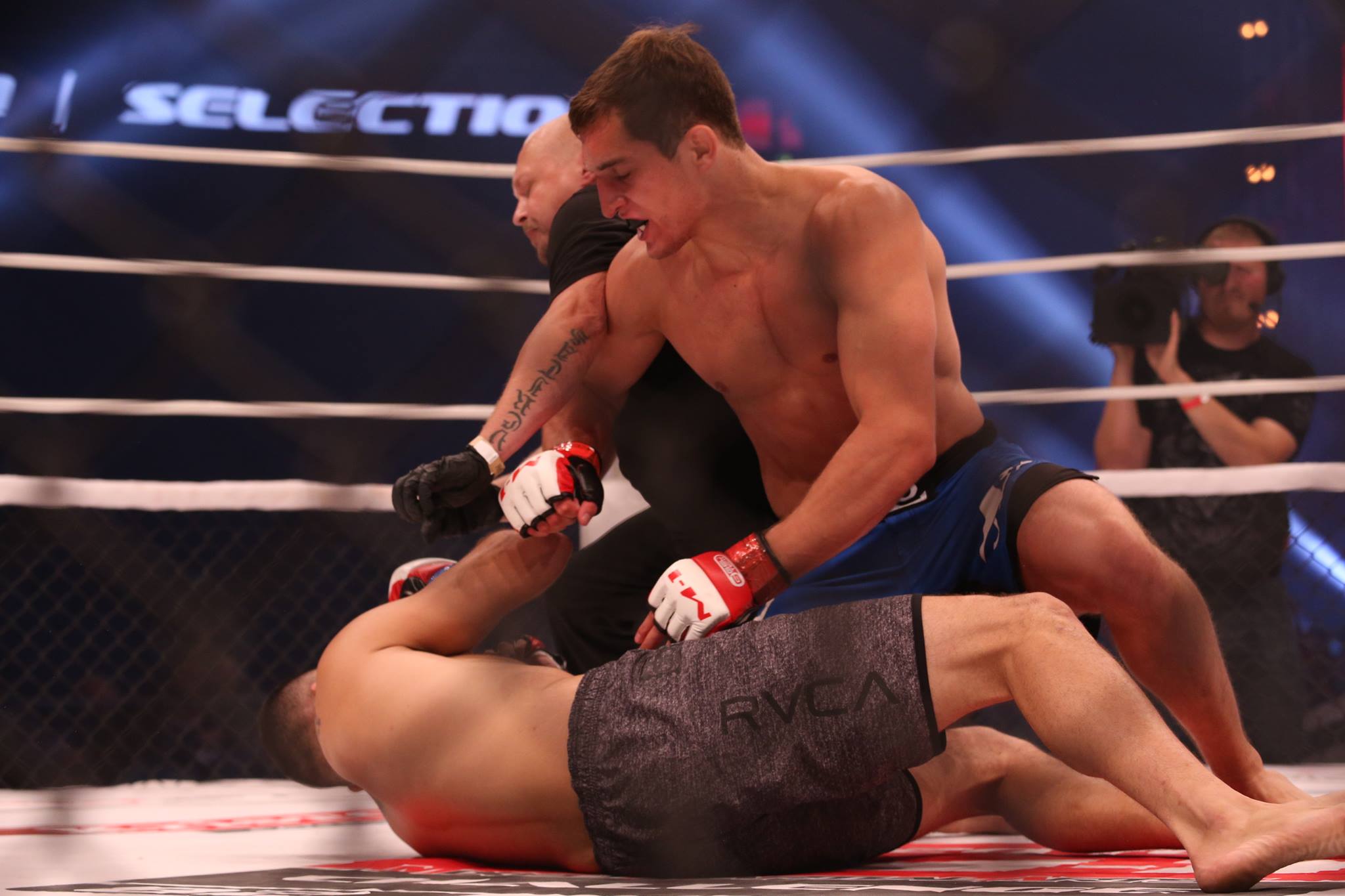 5. Patrik Pietilä, FIN vs. Arnaud Kherfallah, FRA 
Pietilä fires the crowd up with his entrance showing good showmanship. He is cornered by another Finnish mma fighter Aleksi Toivonen.
Round 1 – Kherfallah firing up some missed strikes right off the bat. Pietilä dodges the punches and drags Kherfallah to the ground. Half guard, soon takes the back as Kherfallah attempts to stand up. Pietilä advances to guard after a scramble with the French. Kherfallah pushing up, but Pietilä's pressure allows Pietilä to push him down. Pietilä attempting to take the back again, no success. Quickly Kherfallah attacks the neck, locks the guillotine choke and in a matter of moments Pietilä is forced to tapout.
Winner: Kherfallah by guillotine in round 1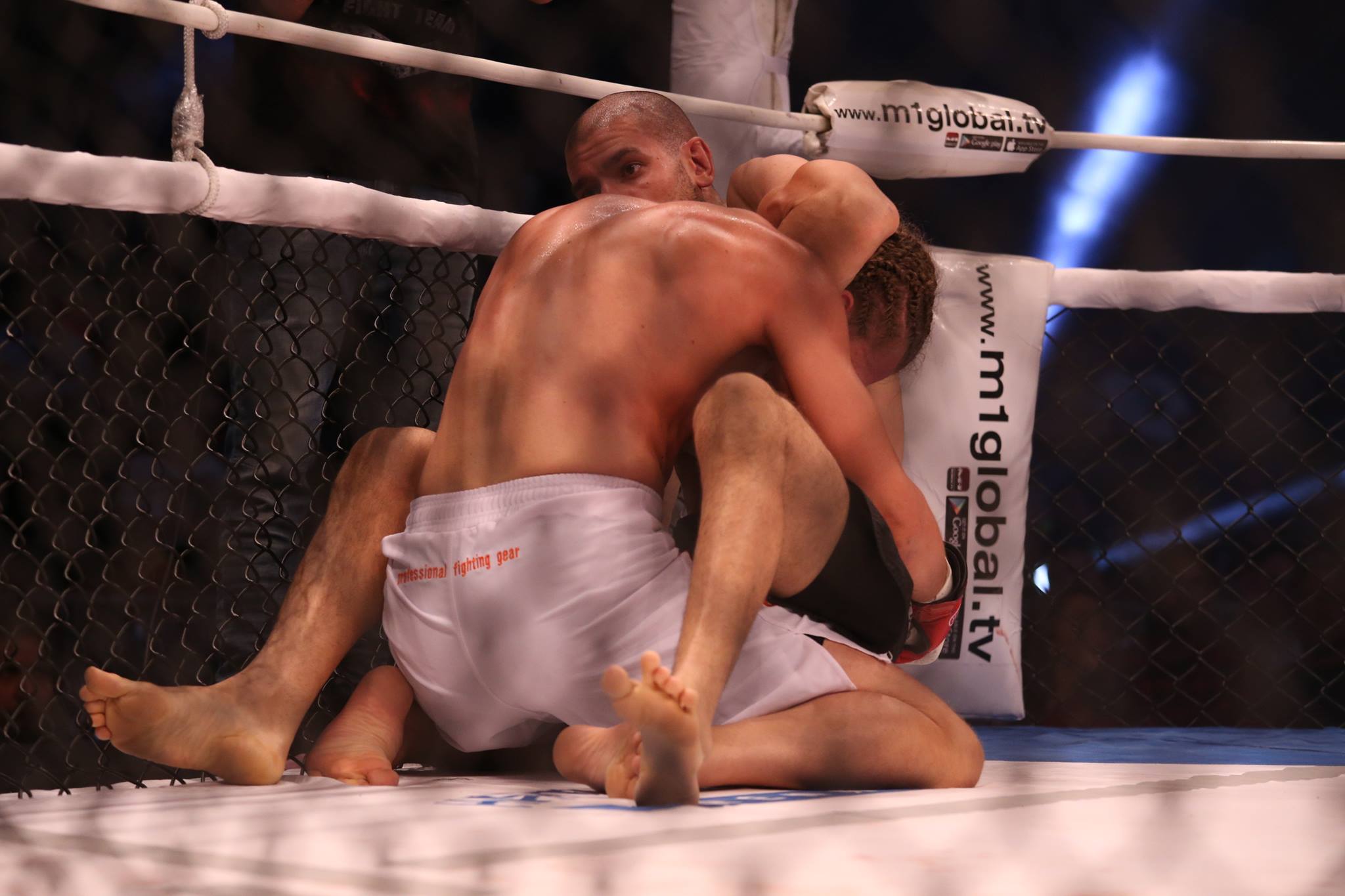 (6. M-1 Medieval Sword Fight in Heavy Weight class)
Round 1 – By no means are we experts on this sport, but let's see what we can come up with..
The Russian fighter enters with symphonic heavy metal music in the back ground, mmaviking approves!
The Ukrainian fighter is wearing black armor, the Russian is wearing all white tabard. The black knight pushes the white to the ground, goes berserk but his helmet falls off…what now?! Is this the end?
The fight is reset, the helmet is on and things have certainly gone serious!
White knight (WK) pushing black knight (BK) agains the ropes again. BK reverses and lands a take down of a sorts! This is some serious ground and pound!
Hail, hail, hail and kill!
MMAViking scores the 1st round definitely for the black knight from Ukraine.
Round 2 – All limbs are still attached to the fighters, therefore we can proceed with round 2.  BK gets yet another take down and now sits on top of white knight. Punishment is evident. The fight is quickly being reset by the referee and soon after that white knight lands his 1st take down!  Black knight is soon on top of the white one and seems like he is really dominating this fight. End of round two. White knight could really do with quicker sprawls.
Round 3 – Final round starts with a massive take down from white knight, but he is unfortunately not able to do anything else but lay on top of his opponent.
Fighters stand up, black knight gets on top and punishes with his shield to the head (helmet) of the white knight. Apparently the edge of the shield lands on the face of the white knight. The fight is stopped!
Winner: Black knight (Vladimir) by KO in round 3
MAIN CARD
7. Alexander Butenko, RUS vs. Keith Johnson, USA 
Round 1 – Titan FC champion and BJJ black belt Johnson faces Butenko, former M-1 challenge champion. This one should be a treat!
Butenko lands a massive punch to the body, Johnson revenges with a furious right hand! Butenko gets his revenge by working on the body again.
Seems like Butenko is putting a bit more than necessary weight on his punches and therefore is telegraphing a bit. However, when those bombs land it is with huge impact. Butenko lands a cross, follows it soon with a leg kick. Butenko trips Johnson and advances to side control. Johnson manages to restore to half guard and the bell rings.
Round 2 – First strike, first impact! Butenko lands a massive punch to the face of Johnson. Butenko gets both underhooks and tosses Johnson to the air. Butenko in the side control, punching shorts strikes with his right hand. Jonhson manages to slip Butenko back to his closed guard now.
Referee makes the fighters stand up after a while. Johnson shoots immediately for a double leg, switches to single leg but Butenko ends up on top. Open guard from Johnson now. Butenko not able to do much damage this time from top position. Round ends.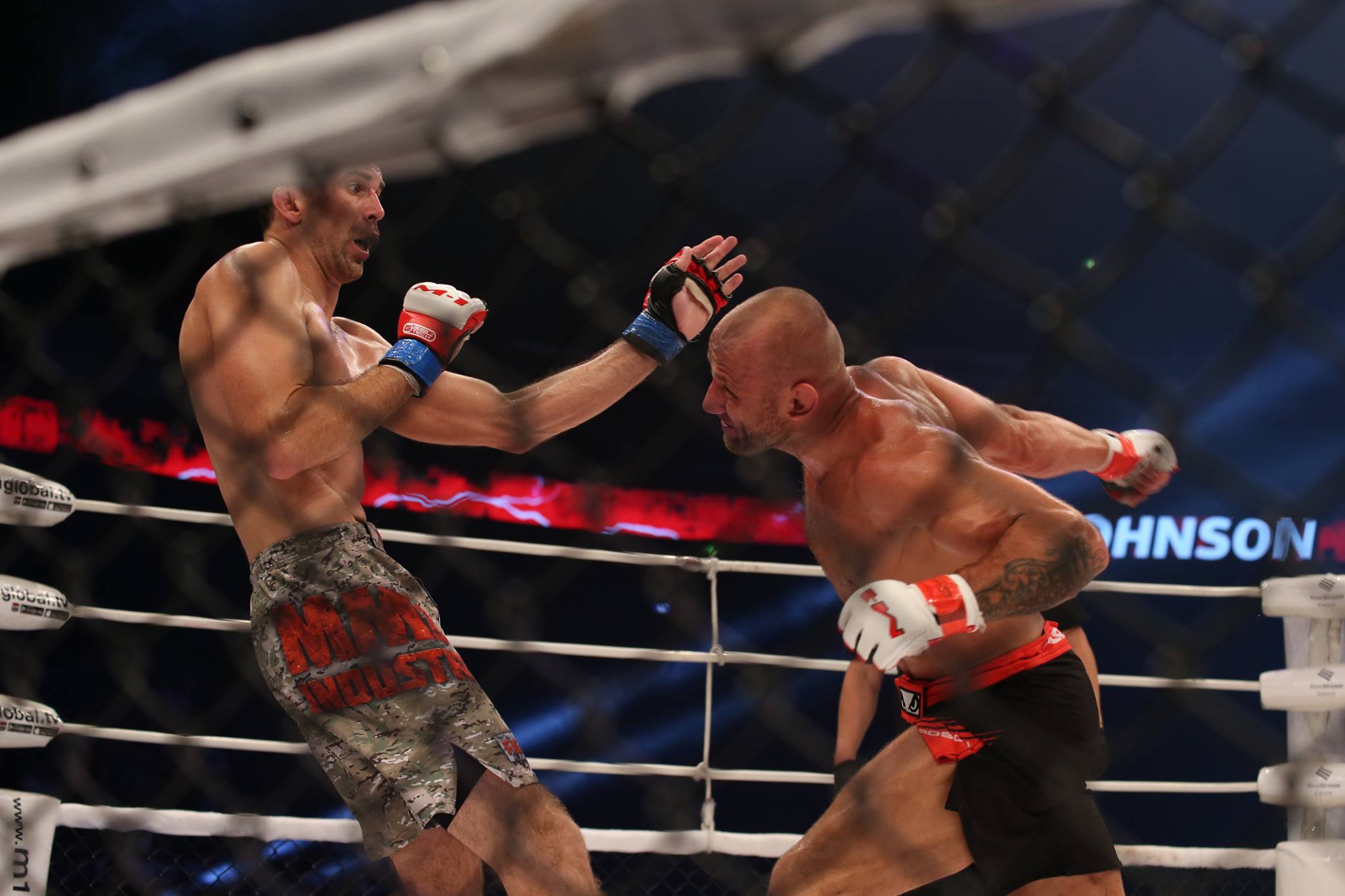 Round 3 – Johnson shoots early in the round, but Butenko stuffs it. Butenko trips Johnson and enters half guard. Johnson attempts to get a sweep from the bottom, but thus far not able to do so.
Referee lets the fighters grapple for a while, but then resets them back to stand up. 40 seconds left on the clock, but Johnson is not pushing the pace. Butenko gets another take down and takes the back. Round ends with Butenko in back mount.
Winner: Butenko by unanimous decision
8. Juho Valamaa, FIN vs. Aire Benrois, POR
Round 1 – The submissions specialist Juho Valamaa makes his walk to the ring for the third time this year much to the delight of the Finnish fans. Can he keep his winning streak alive? We shall see! Valamaa starts with a one point advantage due to Benrois missing weight.
Valamaa pressing early on. Shoots, but it was stuffed by Benrois. Both underhooks in from Valamaa, and pushing Benrois against the ropes. Valamaa attempts a trip, but does not succeed.
Valamaa trips Benrois, takes the back mount partly, but Benrois is attempting to stand up again. Valamaa takes the back again, first hook in, attacks the neck and attempts to take Benrois to the ground but ends up under him.
Valamaa gets another take down by dragging Benrois from behind to the ground. Valamaa landing heavy shots from the back, lands also a knee to the body. Furthermore lands 5 knees to the head and this one is over! Huge win for Valamaa and the crowd sounds very pleased. The curse for not winning in Helsinki is now officially broken for Valamaa.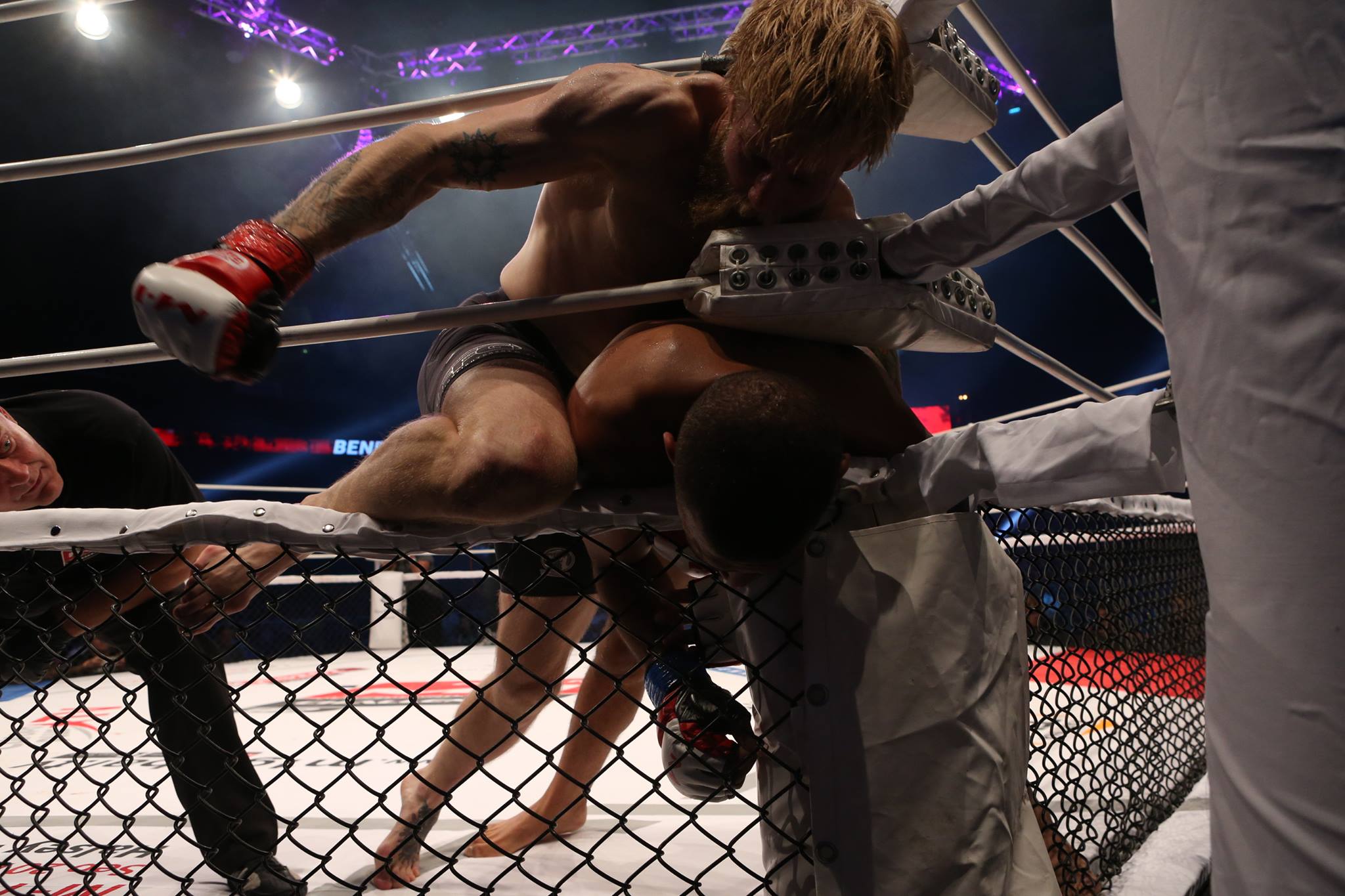 Winner: Valamaa by TKO in round 1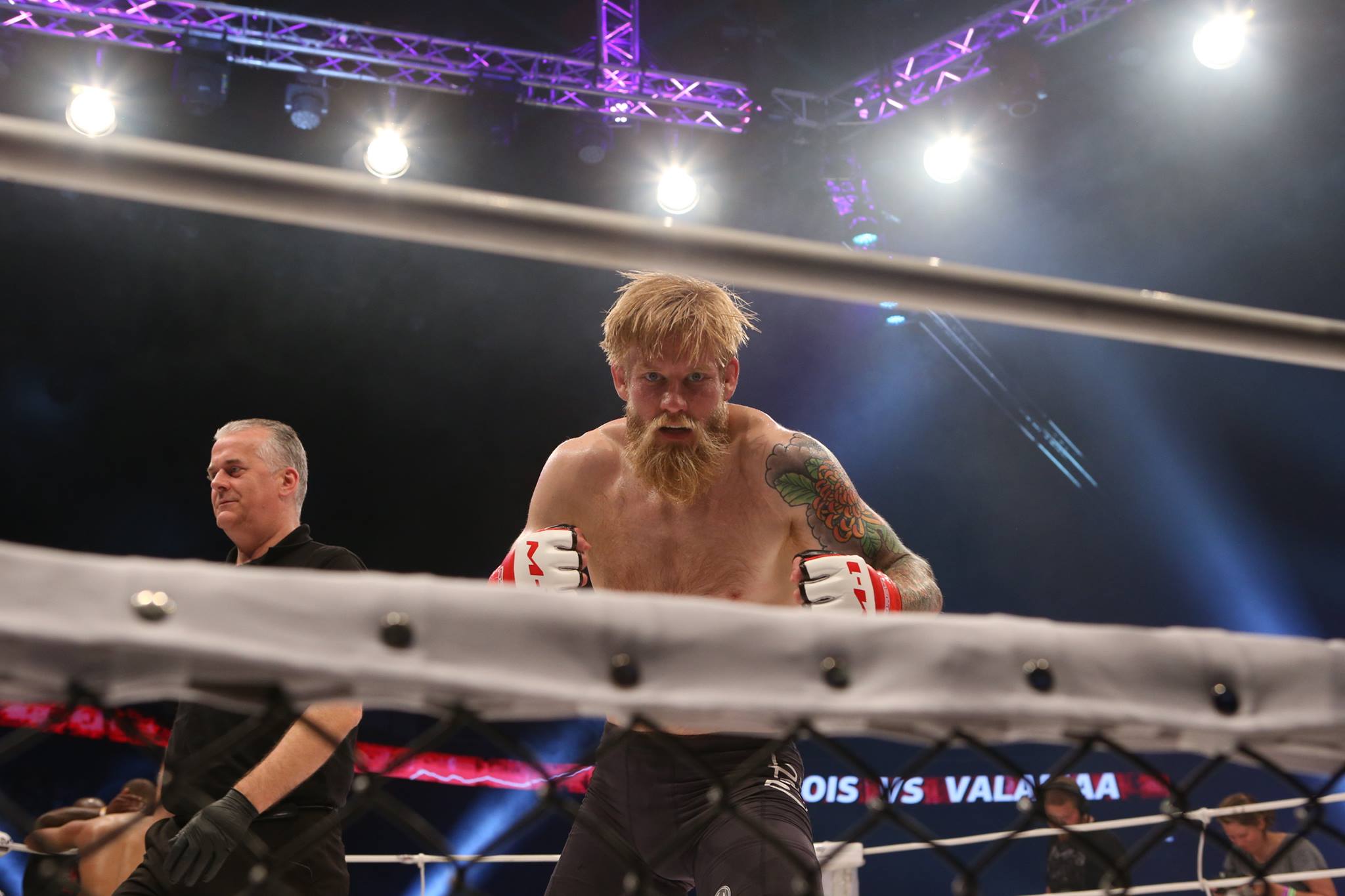 9. Pavel Gordeev, RUS vs. Michel Silva, BRA – 22:45
Round 1 – Gordeev misses the first low kick attempt. Gordeev is striking with malicious intentions and lands a couple. Silva lands a leg kick and also a crisp cross. Silva's reach advantage is massive.
Silva lands a knee to Gordeevs chin, but at the same time Gordeev lands a cross and Silva is knocked down. Silva is somewhere out there as the fighters stand up. Gordeev sees this and works the body smartly.
Seemingly Silva survives the onslaught, but Gordeev's kicks are making loud thumps as they land to the midsection.
Gordeev is again striking with huge power making Silva's legs wobbly, but the Brazilian survives the first round amazingly.
Round 2 – Silva pressing on early in the round. Gordeev out of punching range and Silva strikes with a stiff jab. Gordeev lands a combo to the midsection of Silva and quickly moves out of harms way. Gordeev moves back to the pocket and his left hook finds a home in Silva's chin.
Gordeev attacks the body again with a combo, but Silva returns fire with a knee that lands in the same region of Gordeev. Silva goes for a calf kick, Gordeev strikes another successful combo. Gordeev catches Silva's kick and tosses the Brazilian to the mat. The round ends.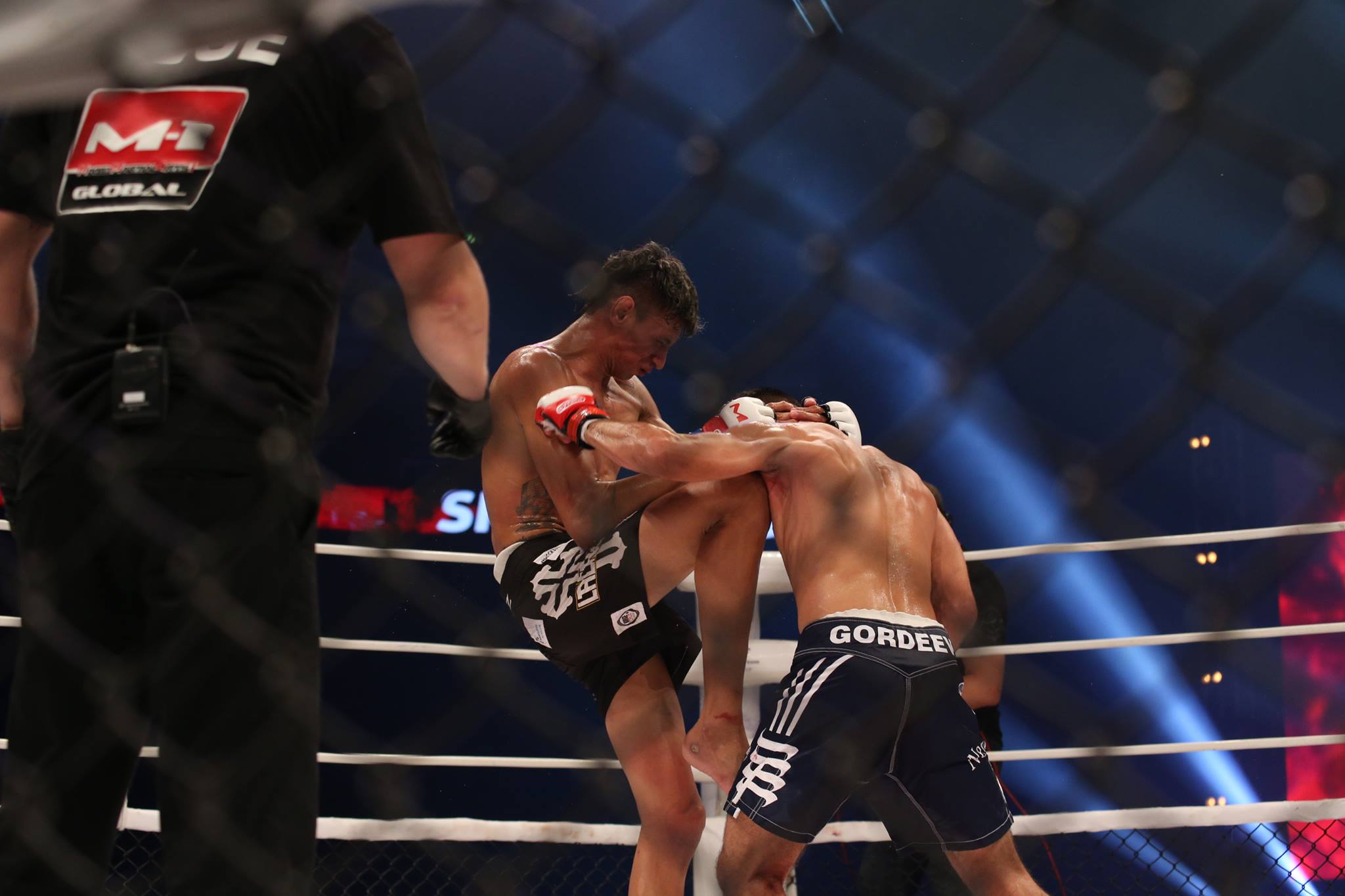 Round 3 – Both fighters landing significant strikes in the beginning of the final round. Silva lands a jumping knee to the body of Gordeev. Silva's jab is making the difference in this round. It might not be the most vicious, but it is landing constantly and allows him to keep the preferred distance.
Last round was definitely the best round for the Brazilian. This fight goes the distance, judges it is up to you now..
Winner: Gordeev by unanimous decision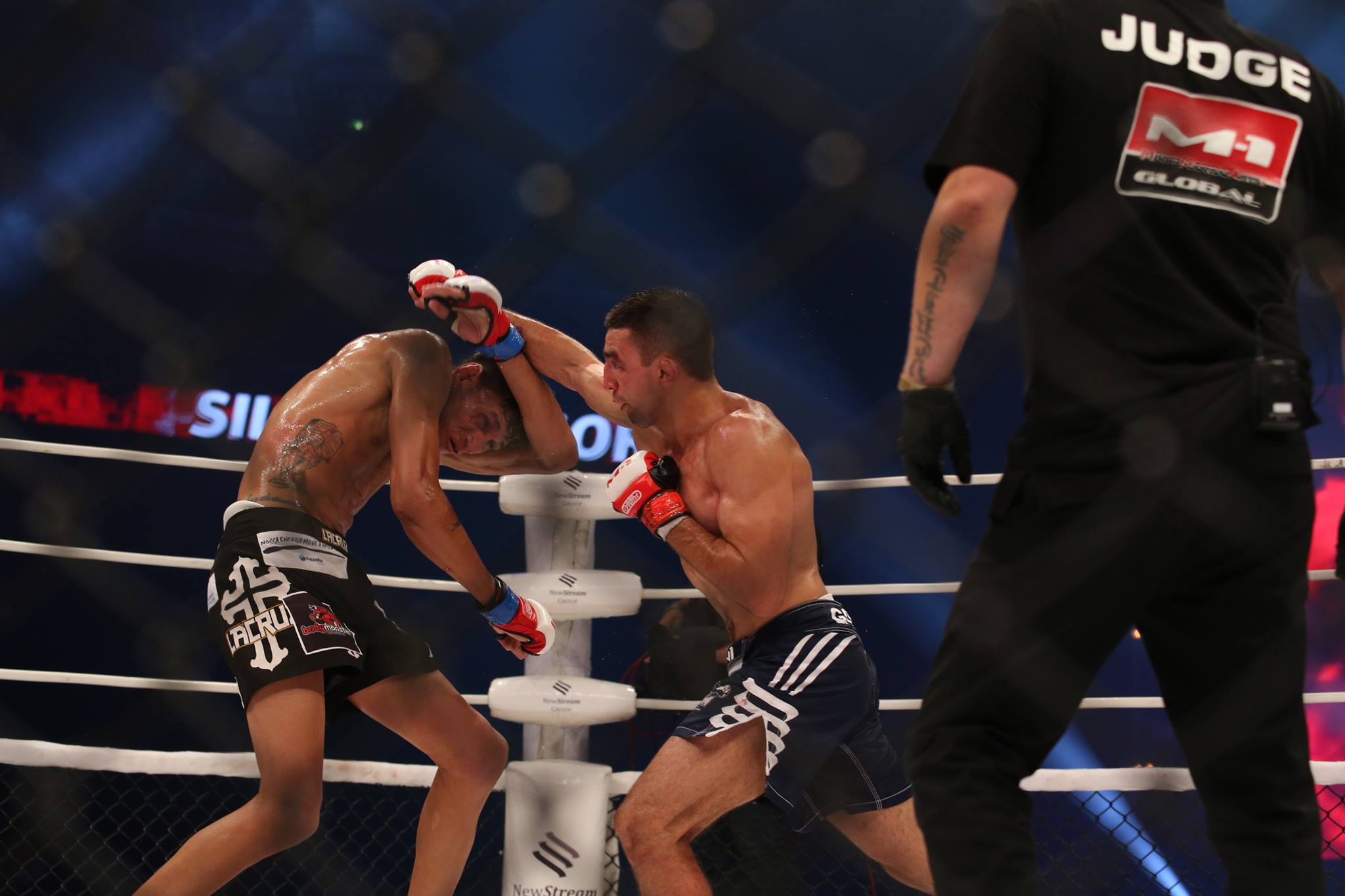 10. Mikael Silander, FIN vs. Vitali Branchuk, UKR – 23:17
Round 1 – Silander starts with a leg kick and lands it. Branchuk softens the body of Silander up with a jab. Silander's high kick lands to the side of Branchuk's head, but Branchuk returns fire with solid strikes.
Silander working on the front leg of Branchuk again twice. Branchuk's cross is a huge one, rocks Silander who then clinches smartly after taking some damage. Silander against the ropes now, both have an underhook.
Branchuk seems to be ahead of the stand up game, but Silander is not accepting this and fires a combo. Branchuk's jab and cross seem super dangerous. Silander lands two more kicks, and the first round is over.
Round 2 – Silander now successful with a combo in the start. Hulk lands a ferocious pair of leg kicks and follows soon with strikes to the head. Better round so far for the Finn.
Branchuk rushing forward relentlessly and Silander lands a knee partially. Silander rocks Branchuk who shoots fast after that and gets a take down. Closed guard, open now, Silander attempts an oma plata, gets stuffed but manages to stand up and press his opponent against the ropes.
Silander kneeing Branchuk constantly to the leg now in the clinch. Fighter in the middle now, Silander keeps on working on the front leg of Branchuk. Branchuk shoots, Silander denies. Branchuk's leg must be sore tomorrow!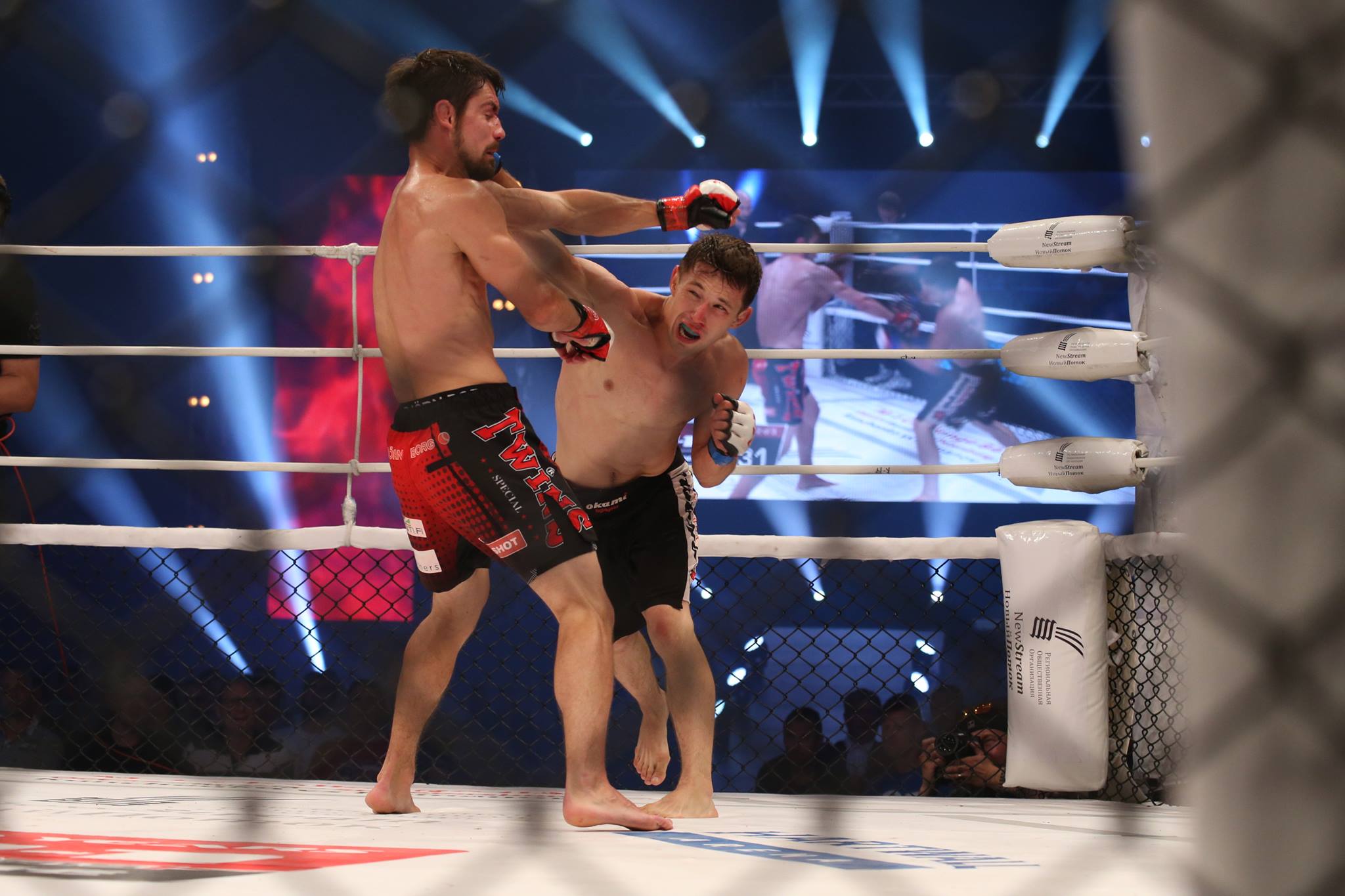 Round 3 – Heading in to the third round the score is probably even. Ding ding, let's go!
Silander with the early take down, Branchuk gets up quickly and grabs the ropes. Referee warns him. Silander has back control, but Branchuk frees himself by forward roll. Acrobatic!
Silander again controlling the back, and forces Branchuk to grab the ropes again. This results in a yellow card and point deduction for the Ukranian. Another take down for Silander. Branchuk up soon again, Silander taking the back once more. Tosses Branchuk down, full guard now. Both fighters soon up, Silander has the back and literally throws Branchuk down to the mat!
Silander takes the back, both hooks in…attacks the neck..and after choking for nearly a minute the fight is over, the round ends! Let's see the what the judges think about the winner of this awesome fight..
Winner: Silander by majority decision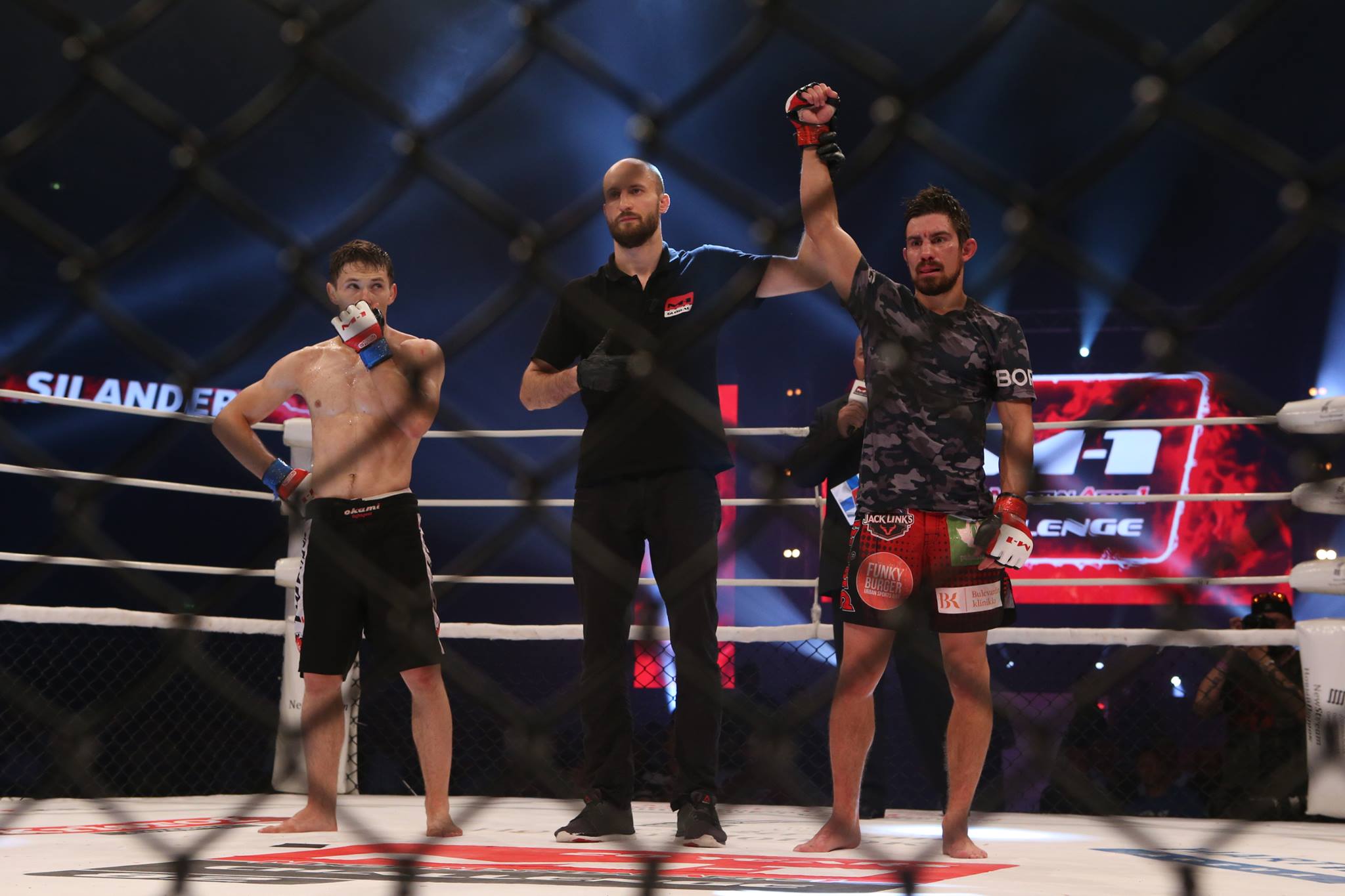 11. Janne Elonen-Kulmala, FIN vs. Heliton dos Santos, BRA – 23:49
Round 1 – Dos Santos gets the first strikes in. Jamba constantly changing levels, shoots and rushes Dos Santos against the ropes. Elonen-Kulmala has both underhooks now, but the clinch is soon over. The Finn kicks, gets caught and taken down by the Brazilian. Heavy shots from top position, Jamba goes for butterfly guard. Dos Santos keeps on striking the Finn.
Jamba attempts to stand up, Dos Santos takes the back nearly, but Jamba escapes. Dos Santos immediately gets Jamba back to the ground though and keeps on striking. Jamba stands up, but Dos Santos attacks the neck. Round ends with Elonen-Kulmala again on his back and Dos Santos on top, striking.
Round 2 – Jamba's first strikes drop the mouth guard from Dos Santos' mouth. Elonen-Kulmala looking sharper now after a short rest. Jamba's hook lands, Dos Santos' legs are wobbly but he manages a crisp strike.
Jamba's cross finds the target again, the stand up is now looking more even. Dos Santos presses forward, Jamba shoots and gets a double leg take down. Dos Santos grabbing the ropes, crowd reacts strongly.
Jamba knees Dos Santos to the body from the clinch. Also working on the right leg now. Dos Santos goes for 1-2 and shoots successfully. Jamba on the mat Dos Santos on top of him now. Elonen-Kulmala's corner shouting Jamba to stand up as there is only 30 seconds remaining in the second round.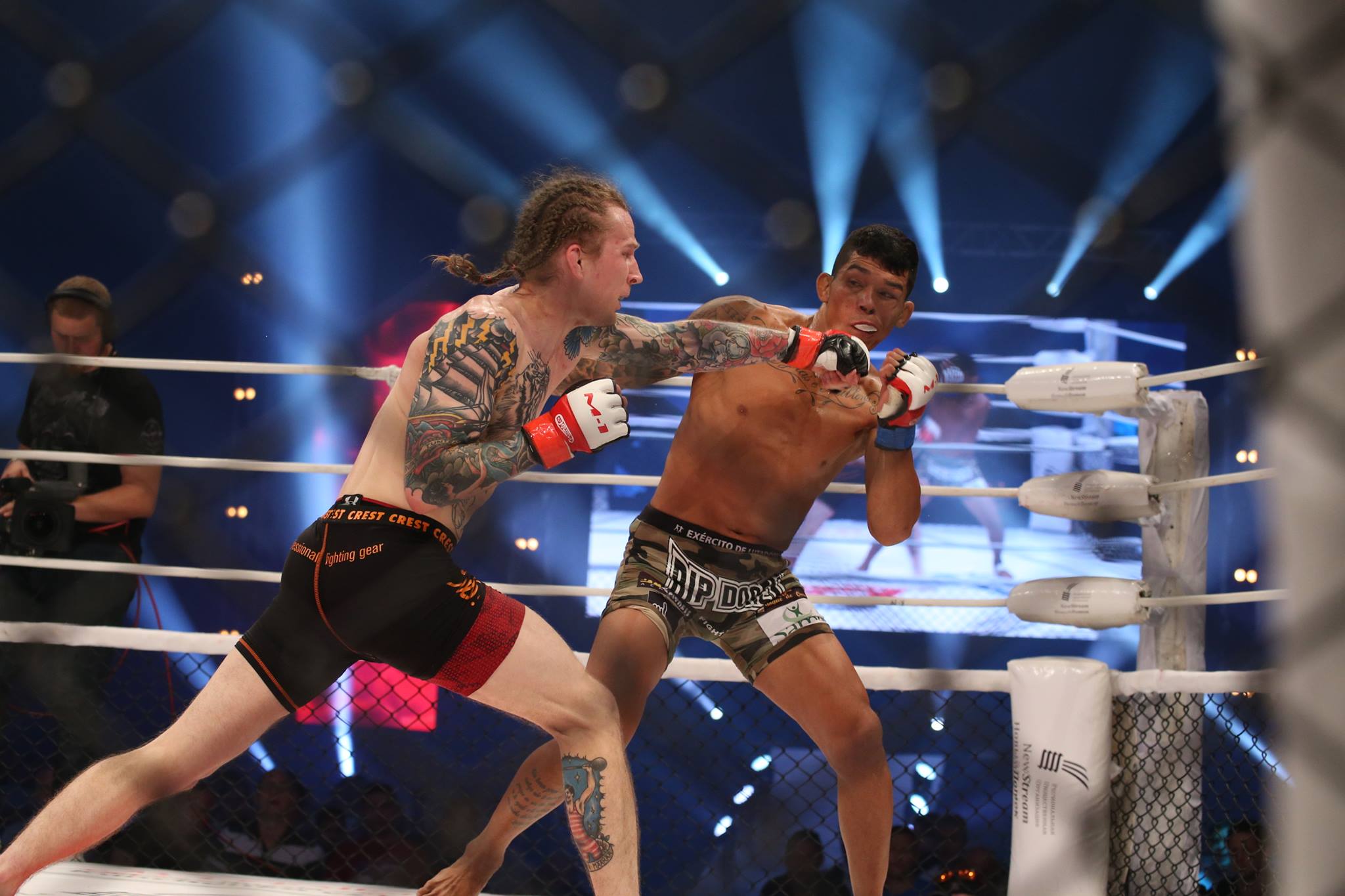 Round 3 – Dos Santos loading up on his cross heavily and shoots for a take down soon. Jamba stuffs it successfully. Dos Santos attacking the body now, Elonen-Kulmala going for counter punching. Dos Santos gets a single leg take down and advances to half guard. Elonen-Kulmala escapesm both fighters up. Wild flurry from both. Risky fighting.
Fighters exchanging punches in the middle, Dos Santos goes for another take down attempt, but Jamba defends well.
30 seconds left. Both hitting hard, Jamba pressing, lands a cross, wobbly legs! Will this be enough?
Winner: No winner – split draw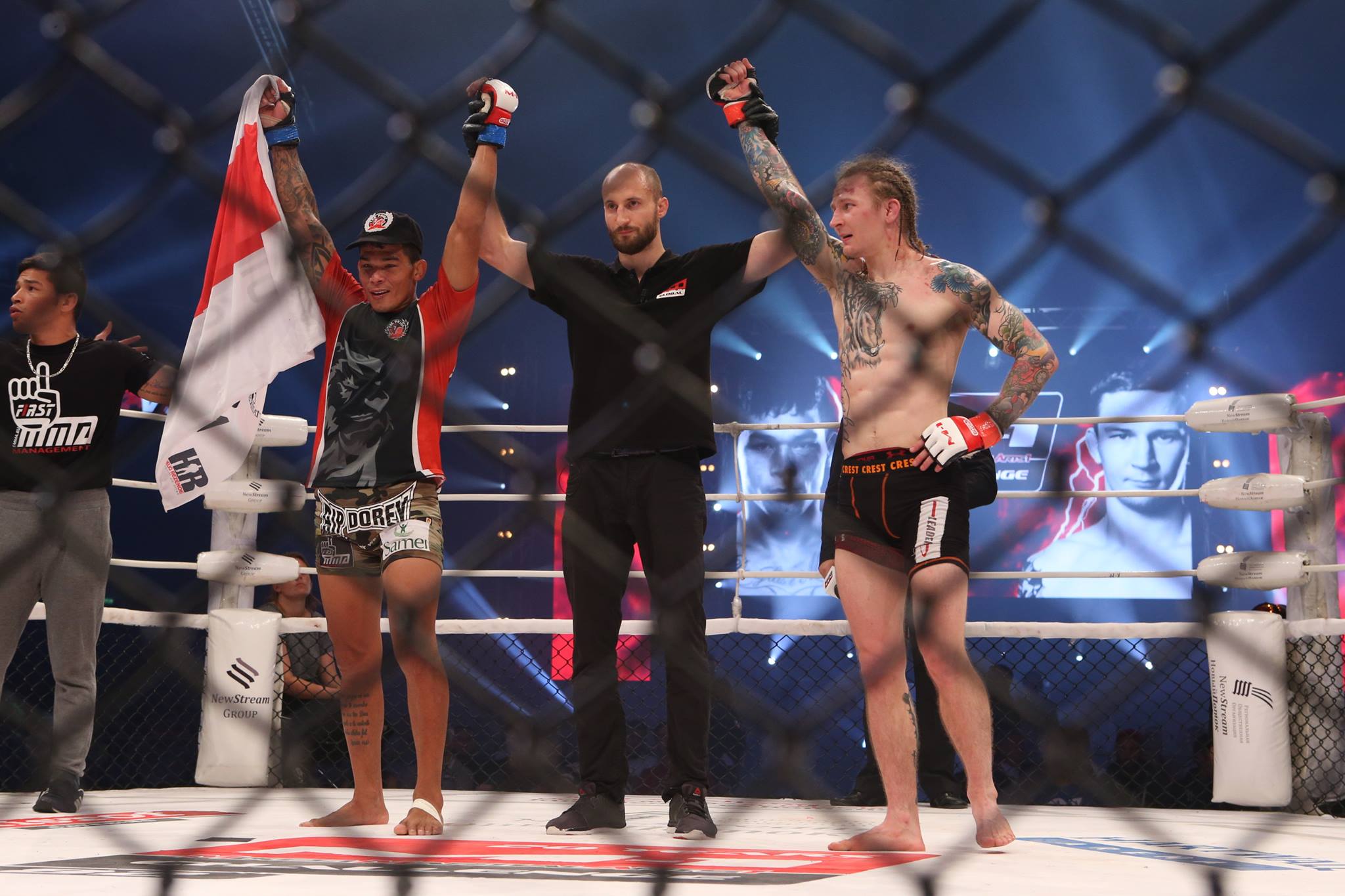 12. Marcus Vänttinen, FIN vs. Mikhail Zayats, RUS – 00:24
Time for the main event of the evening! Will the Russian bear be victorious or shall the Caveman dominate on his home soil? There can be only one!
Round 1 – Vänttinen lands a leg kick. Vänttinen kicks again, gets caught and taken down. In the guard now. Short strikes from Zayats. Vänttinen clinching him down.
Vänttinen attempting for a higher guard, Zayats strikes a couple of heavy shorts strikes. Zayats stands up, strikes, but Vänttinen catches an arm. No submission though. Zayats attacks the neck, attempts a guillotine but the Finn defends well.
Zayats now his back against the ropes and Vänttinen kneeing his legs. Round ends.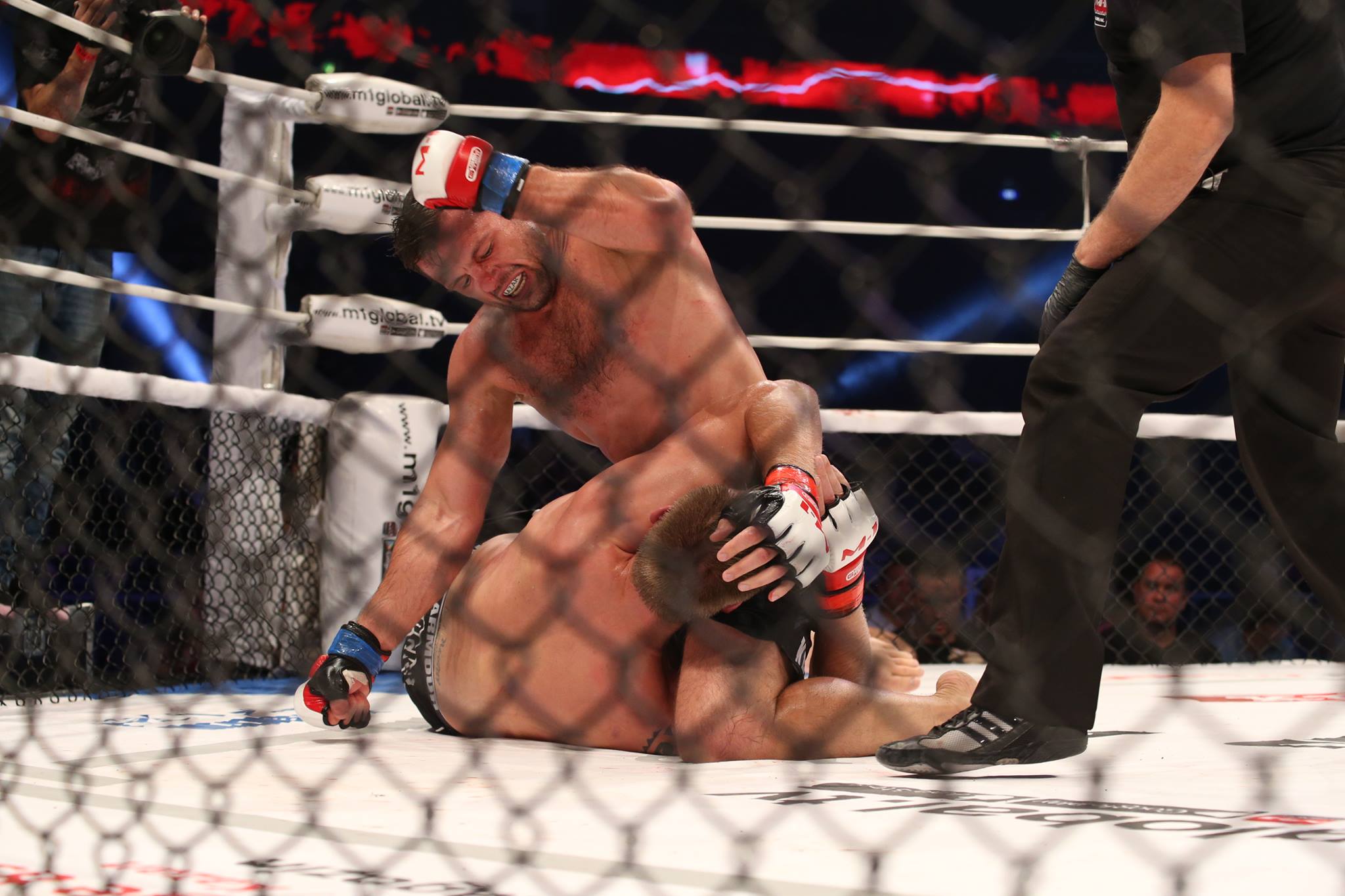 Round 2 – Vänttinen goes for a kick early in the round, is caught again and Zayats takes him down. Half guard, Zayats seems a bit worn down. Vänttinen opens his guard and attempts a sweep. No success.
Zayats attempts a can opener, no success either. Zayats enters side control. Pins Vänttinen's right arm down and lands a couple of short strikes. The round ends with Zayat's punches on Vänttinen.
Round 3 – Vänttinen lands a good cross, attempts a kick to the body but is blocked. Zayats lands a strike, attempts a take down, is stuffed but goes for second and succeeds. Zayats on top in guard. Not able to do any damage and fighters are stood up by the referee.
Vänttinen shoots, Zayats sees this and attacks the neck. Guillotine attempt, no success. Zayats takes the back while standing, Vänttinen turns him around. Knees from the clinch and a wild exchange of punches to the finish of the round. Bell rings – fight is over.
Winner: Zayats by unanimous decision