The planned return of Nordic MMA events with fans wills start at CAGE 51 on October 10 in Helsinki. Janne Elonen-Kulmala (15-8-1, 1NC) and Tuomas Grönvall (6-2-1) will headline the event, while Aleksi Savolainen (7-6, 1NC) and Markus Mäki-Ventelä (1-2) will be the other pro fight with the rest of the card consisting of IMMAF bouts on the all Finnish fighter card. "We decided to build a completely domestic fight card. Matching Finn versus Finn is a tough task with the pros since there are not too many of them and most of them regularly train together. The options were very limited and in the end we were forced to leave some of the guys out of this fight card since there was no suitable opponent for them." says One Silvera, CAGE CEO, to MMA Viking.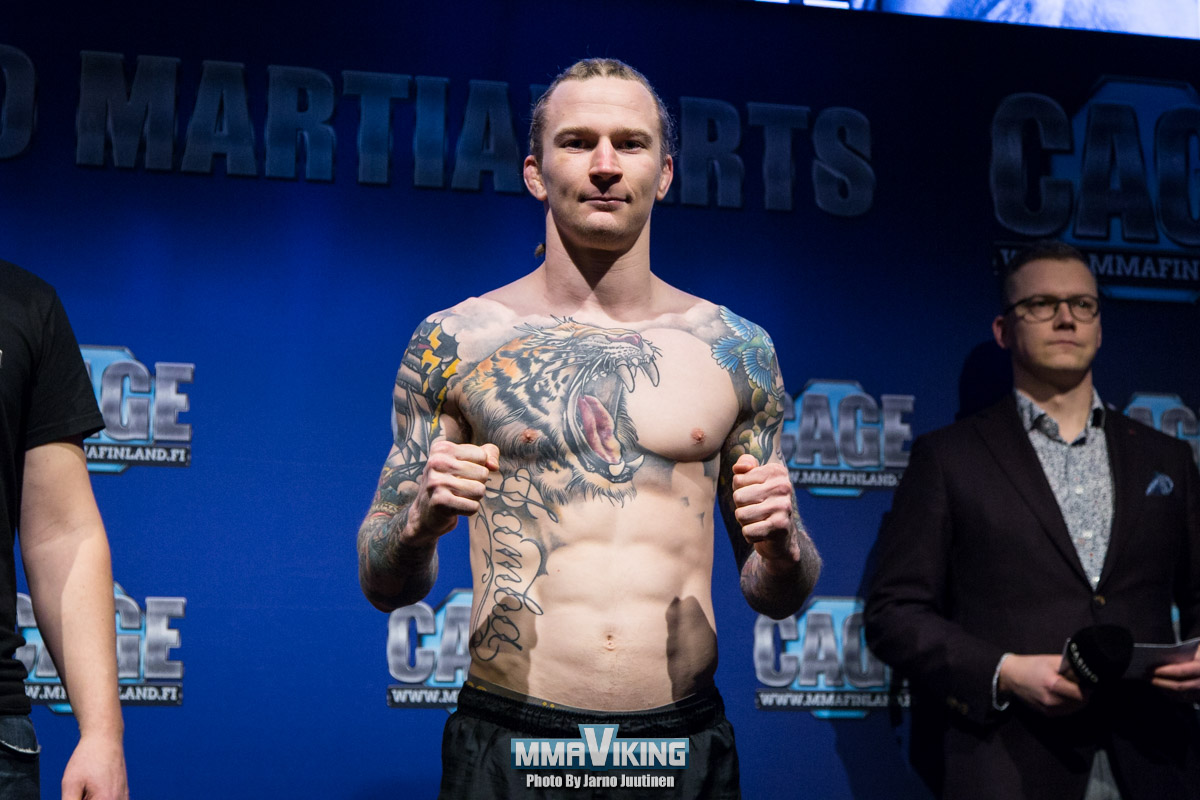 Nordic MMA has totally shut down during a time of strict government restrictions, with only the BRAVE CF promotion moving forward to events, but with strict COVID 19 testing and no fans in attendance.
"I appreciate the fact that this pandemic is something not to be taken lightly as it has caused nearly a million deaths worldwide and the scale of negative economic consequences are yet to be seen. On the other hand I also think that a complete shutdown of the society in the long run also causes suffering and even loss of life through the negative impact it has on the economy and through that to the lives of the most vulnerable in our society. So for now we have to learn how to balance between controlling the spread of the virus and keeping the economic activity alive and running. Also the audience and the fighters are thirsty for action, so the way I see it, this is our way of chipping in in this situation even though business-wise moving forward with the event might not be the best choice."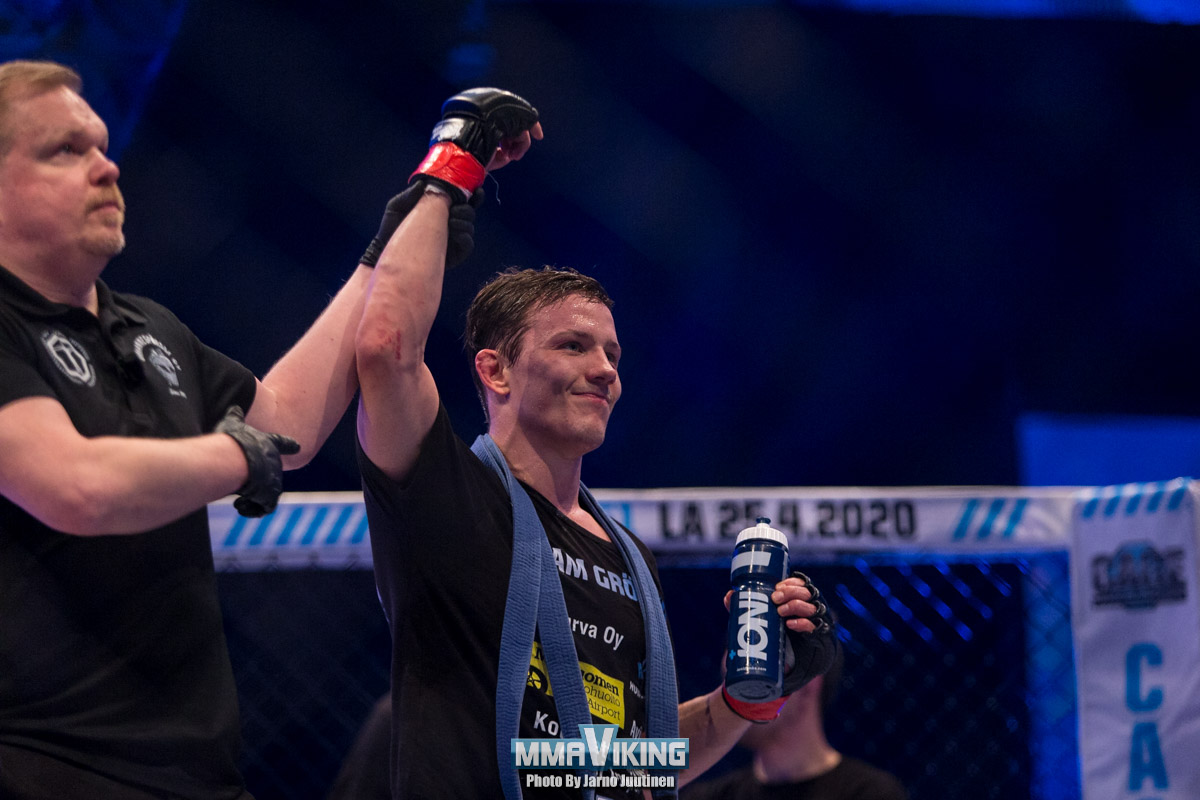 "We've done everything in our power to make sure that the event is carried out in a responsible manner and will follow the restrictions and guidelines of the local authorities. The event venue, Helsinki Culture House, has re-organized the seating plan of the audience establishing safe distances. The audience capacity has been lowered to less than half of normal. We have clear instructions regarding the safety measures that are visible when You buy Your tickets and we'll remind of them through all our platforms. You can check them at https://www.ticketmaster.fi/event/275749 . We strongly recommend the use of facemasks and using the Corona Alert- mobile app (Koronavilkku), emphasize and facilitate hygiene measures and will not receive audience with visible symptoms. If the national restrictions will not be further tightened, we'll be able to carry out the event as planned. And for those who can't fit in the reduced audience capacity of the venue we have the live stream on Viaplay."
The last event for the leading Finnish promotion took place at CAGE 50 on February 15. CAGE 51 was originally planned for April 25th, but was cancelled due to the corona virus. "We decided early on that we would not bring fighters from abroad because the travel restrictions, which I completely understand and support, are very hard to predict and we didn't want to end up in a situation where our foreign fighters could not show up in the end."
While the promotion typically only has pro MMA fights, this card has 9 amateur bouts. "The guys fighting under IMMAF-rules on the other hand were easy to matchup against each other since that's business as usual for them. I'm really happy that we'll be able to provide a platform for the young talent to come in and showcase their skills. We've actually been requested to host IMMAF-fights all the time and this was a natural moment to say yes to that request. And we have the best of the best of IMMAF-guys on the card, most of them have a closet full of medals from national, European and World Championships. So my expectations are high and I predict a memorable event."
Amateur bouts include:
Lemar Khan (6-1) vs. Niko Aikonen (9-1)
Joona Hannula (4-0-1) vs Hama Ali (11-6)
Max Sairanen (9-8) vs Riku Liukkonen (4-3)
Romeo Thanveera (4-0) vs Mika Kallio (18-12)
Max Hynninen (12-6) vs Karvann Ahmadi (6-3)
Kirill Andreev (11-9) vs Jussi Pirttikangas (12-5)
Tommi Alatalo (13-13) vs Miro Honkanen (13-7)
Omar Tugarev (8-4) vs Eemil Kurhela (28-13-1)
Brayan Aspegren (9-4) vs Jaakko Honkasalo (4-2)
Elonen-Kulmala has had bad luck as of late and has not had a win since CAGE 36 back in 2016, however he had a strong showing at CAGE 50 against Kostadin Enev until the bout was called off due to an accidental knee. The veteran of 25 fights will face Grönvall with only 9 bouts. The bantamweight Tuomas is on a roll winning his last 4 of 5 bouts including a win at CAGE 50.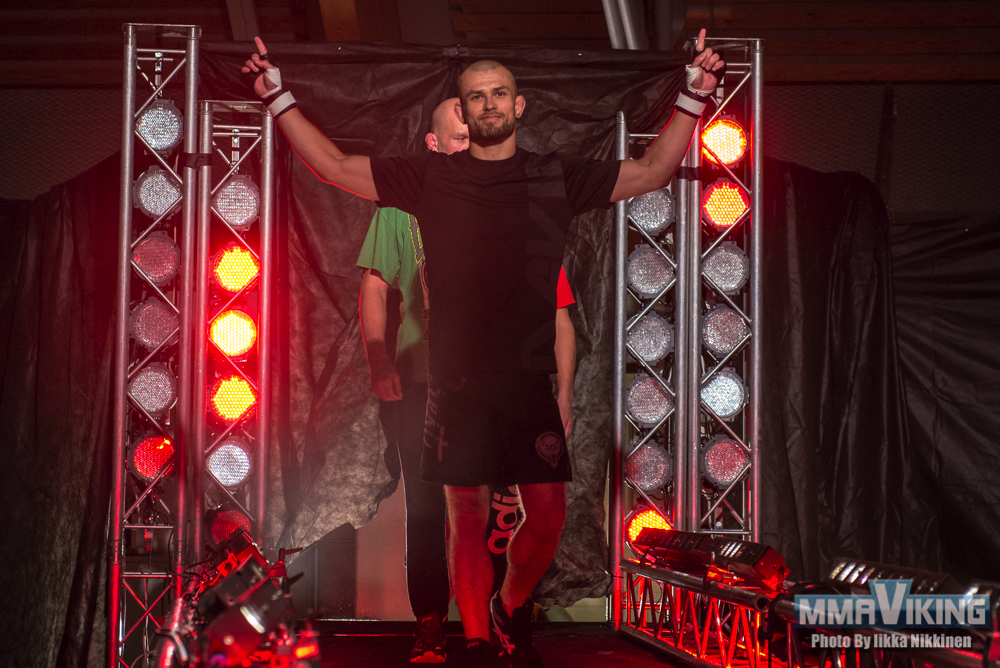 Savolainen out of MMA Imatra has lost his last three bouts, including two with the CAGE promotion.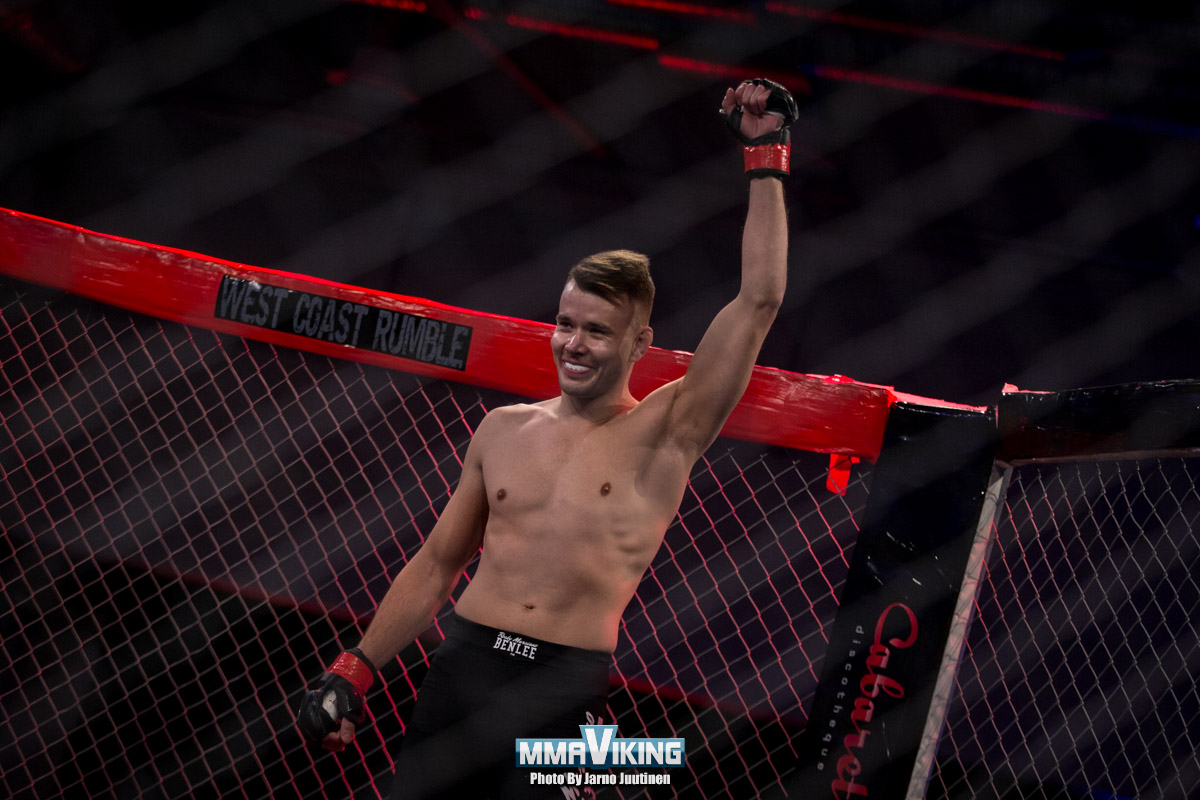 Mäki-Ventelä only has three bouts, and will also be looking to turn around losing streak after learning his last two bouts, including his last to Finn Niko Skonbäck last November.