Urijah Faber announces his first fight selection, and he selects grappling wold champion Ryan Hall to face Swede Frantz Slioa. "Frantz is one of their mentally stronger guys with a ton of potential, so I wanted one of our most seasoned warriors to take him out" says the California Kid.
"I know that he is a jiu-jitsu guys, it feels really good to fight first. It is what I wanted, and I will win two more fights." says a confident Slioa. "Urijah Faber picked the wrong dude."
"I want to win, that's why I am here" says the Allstars Training Center fighter. Slioa has been working with Conor McGregor on keeping distance with kicks and avoiding the dangerous ground game of Hall.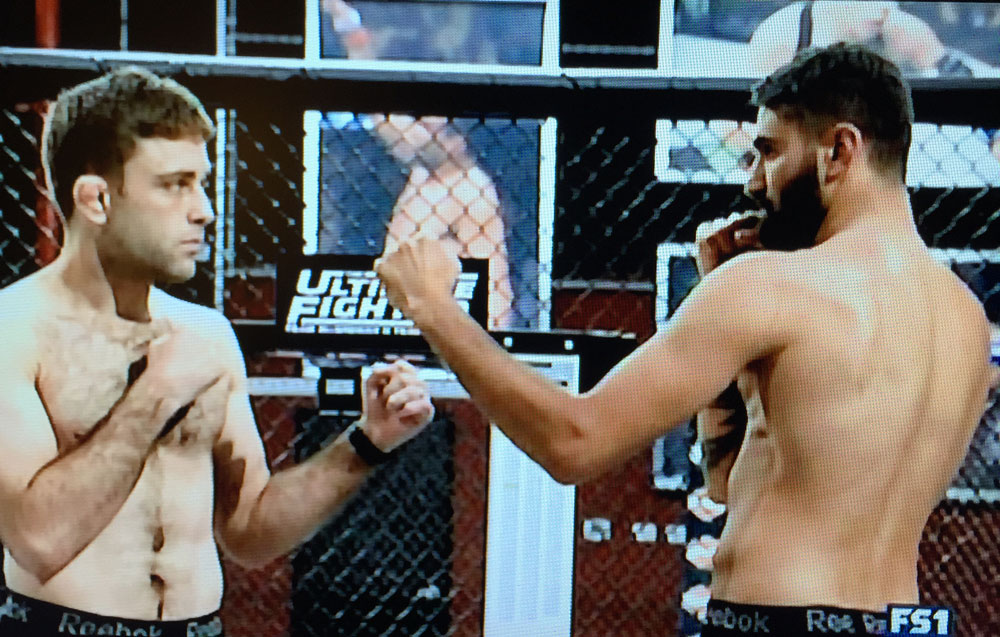 Live Results
Round 1
Low kick from Frantz to start, that has good reach advantage as he uses the distance. Counter strikes with the right hand from the Swede. Kicks seem to be the effective offense, and circling away. Hall however doesn't seem to be afraid to stand up and strike. But, quickly Hall dives for a leg, and looks for a heel hook, and Frantz looks in danger, as they roll on the ground. The Swede defends, but the scrambling continues as it moves to the cage. The heel hook is now tight, and it forces a tap from Slioa. The fight is over.
Hall wins by submission (heel hook) in the first round.
"I hope I get another chance, because I am better than that." says a disappointed Slioa.