Well, if you want smack talk ahead of a fight, you won't find it here. "He's a really nice guy, I have nothing bad to say about him" says Emil Hartsner (6-2) will step in the cage first in Umeå alongside the other international visitors to Sweden as he faces hometown fighter David Michel Häggström (7-2-1) Saturday at Battle of Botnia 2015.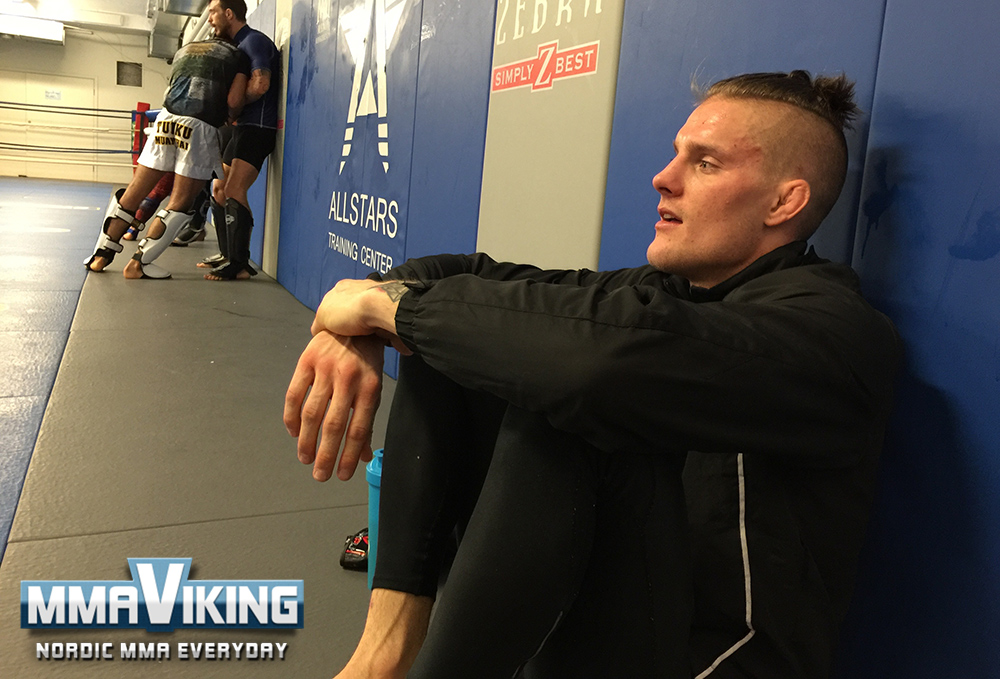 "I've never trained with him" says the 25 year old fighter from Southern Sweden that now calls Stockholm home. "I'm straight up Allstars. I'm here and I represent Allstars." says the fighter that developed his MMA game at Frontier MMA.
The bantamweight was a former TUF tryout member that once fought to get into the house. But now, hos long-time teammate Martin Svensson is in the house and on a winning streak. "I'm really, really happy. I've trained with him since I started MMA. He's 30 years old, and he has finally reached his goal."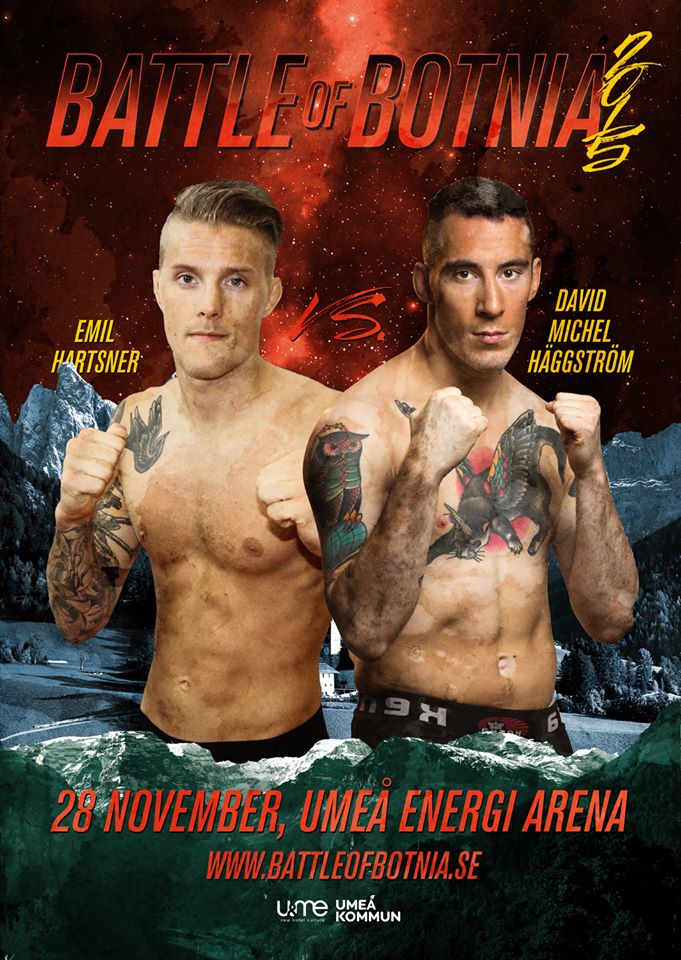 Hartsner is prepared for everything as he takes on the local fighter that has been out of the cage for so long. "Two years is a long time" comments the Swede that is prepared for everything. "Every day I get one percent better" says Hartsner that expects the same from his opponent when they clash at the Umeå Energi Arena.
Check out the full video interview here.