Teemu Packalen (8-1) will return to London Octagon for the second fight in a row on March 18. If all goes well, the FinnFighters Gym fighter will be able to update the tattoo that he got to remember his last fight there.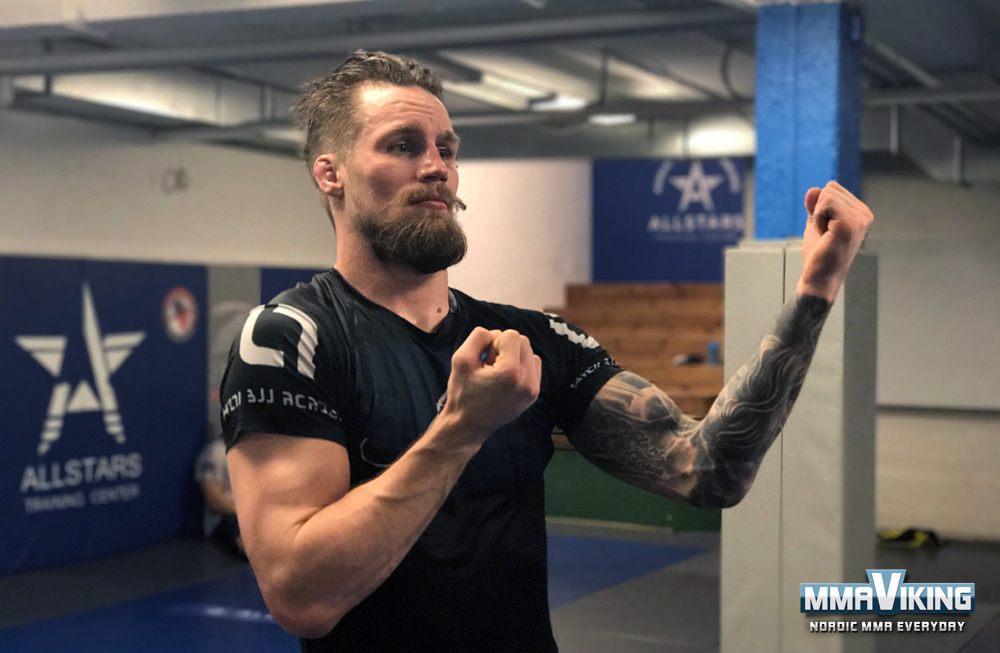 The #3 Ranked Nordic fighter is back in Stockholm for a week of training away from his home gym, which he also did in his last outing where he only took 24 seconds to submit the Frenchman Thibault Gouti (11-3), that came into the fight with a win over Finns Anton Kuivanen at Cage 33 and Mikael Nyyssonen at Cage 29.
Looking at Packalen's left arm, he points to his latest tattoo of London's Elizabeth Tower.  "Do you see what time it is?" asks the Finn as he puts out his heavily inked left arm.  "It is at 24" continues Teemu about the time stamp to remember the time –he got a submission in 24 seconds– and location of his first Octagon win.  He took a very short notice UFC debut fight versus Mickael Lebout, which he lost back in 2015.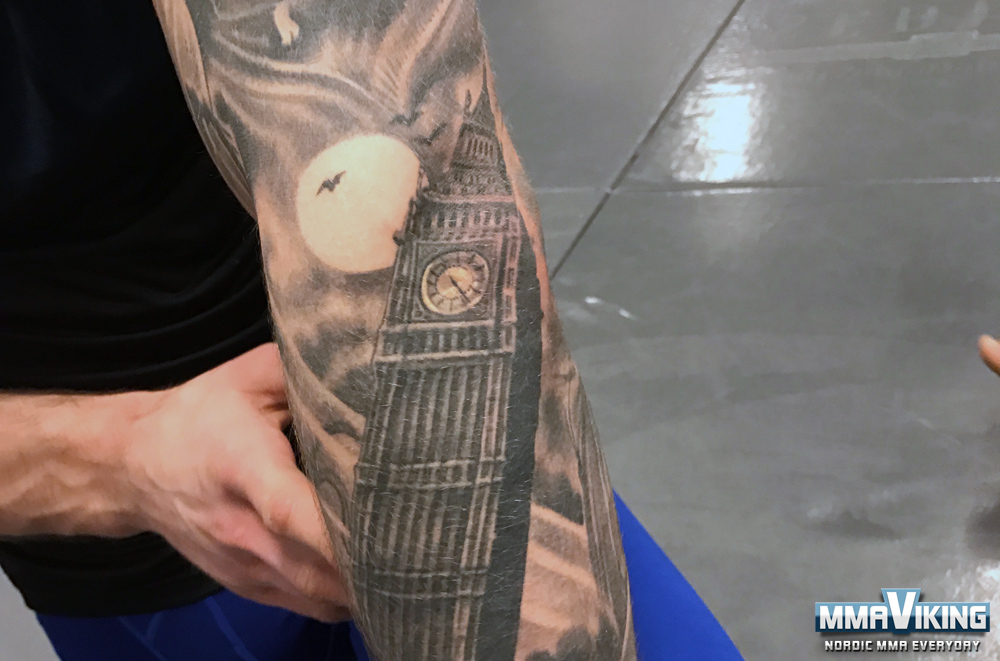 "I don't know, I may have to add to it" says the Finn, that with a stoppage plans to add another time stamp in his Big Ben ink.
"I so am happy to fight on London." says Packalen about the opportunity that came at the right time.  "I was offered other places, too, but my shoulder was not ready." continues the healthy fighter that has not fought in a year, that did have to do a lot of rehab after having surgery on his shoulder following his debut.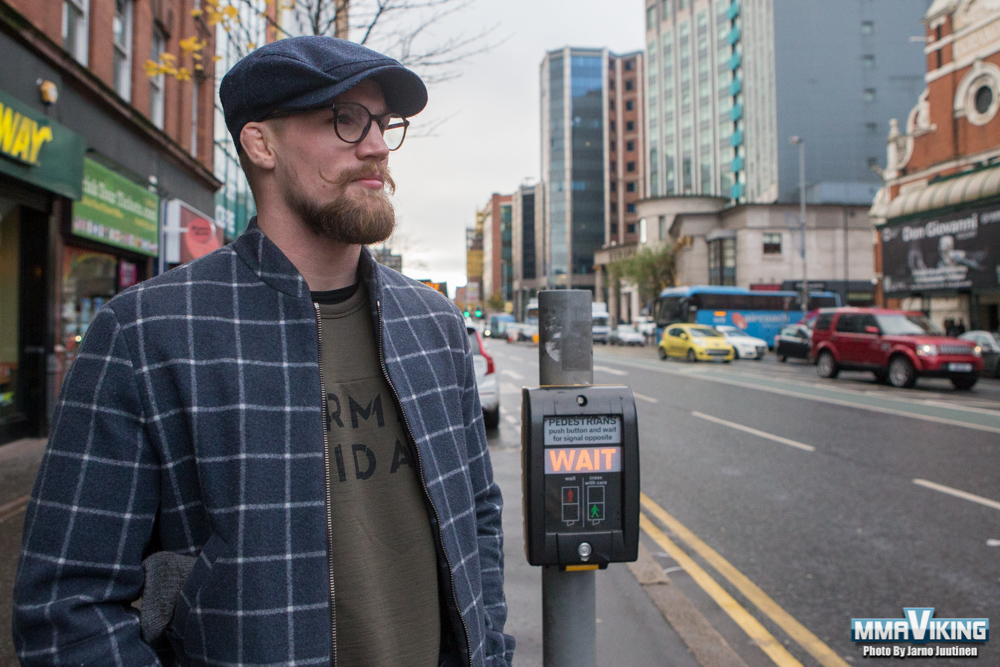 The 29-year old feels good about his chances versus the big undefeated prospect Marc Diakiese (11-0) with two UFC wins, who has also put in some time at Allstars Training Center.  "I'm really happy with this fight. It's a big match and he is a big name in Europe."
MMAViking.com will be reporting live in London, so come back for live reporting and photos on location.