Officials from VISION today announced that Sweden Niklas Bäckström will face Norwegian veteran Thomas Moon Lee.  Bäckström will step on late notice, as he did at Botnia Punishment XI against highly regarded veteran Sergej Grecicho last month.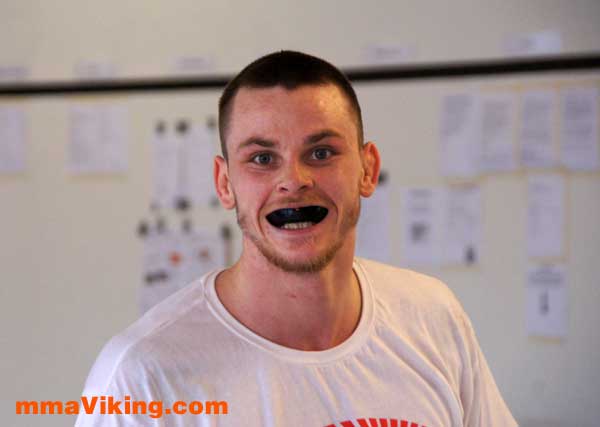 Thomas Moon Lee is looking to rebound from his loss to James Saville at Botnia Punishment 10 last September. Moon Lee was coming off of an impressive KO victory over former UFC fighter Per Eklund at Vision Fighting Championship 2.
Niklas Bäckström is undefeated in his career with a 4 and 0 record. The young Swede debuted in 2009, and has been improving with each bout.
Read the release below:
'VISION Fight Night 1'
We can now confirm a change in the VISION 'FN' card; Niklas Bäckström is stepping in to fight Thomas Moon Lee at the VISION FIGHT NIGHT in Sweden/Karlstad on the 5th of May and it will be a Featherweight Title contender bout. The winner of this fight will get a chance to fight the current title holder, Martin Svensson, later this year.
-VISION 'FIGHT NIGHT' CARD 5:th of May 2012-
Jani Lax VS Bobby Mcvitie – LW TITLE FIGHT
Jonatan Westin vs Robert Radomski – WW TITLE FIGHT
FW: Thomas Moon Lee vs Niklas Bäckström – FW TITLE CONTENDER
MW: Kristian Lexell vs TBA
WW: Dennis Erdogan vs Niclas Danielsson
MW: Sharyar Shayar vs Marcus Andersson
WW: Håkon Foss vs Nisse Påholm
HW: Jonas Krus vs Mikael Gustavsson
LW: Kenny Karlsson vs Emil Alqvist
FW: Johan Sjölin vs Botan Tokay
Tickets can be found at www.ticnet.se.
Official website: www.visionfighting.com