Tom Niinimäki (21-7-1) looks to rebound from two consecutive losses in the UFC as he steps into the cage in Brazil this Saturday against Renato Carneiro (8-0-1). "After the two defeats and poor performances, I was already mentally prepared for being cut from the promotion. For this fight I have had the opportunity to get ready on my own terms. I'm going into this fight with a good feeling." says Stoneface to MMAViking.com just a few days before his fourth Octagon bout.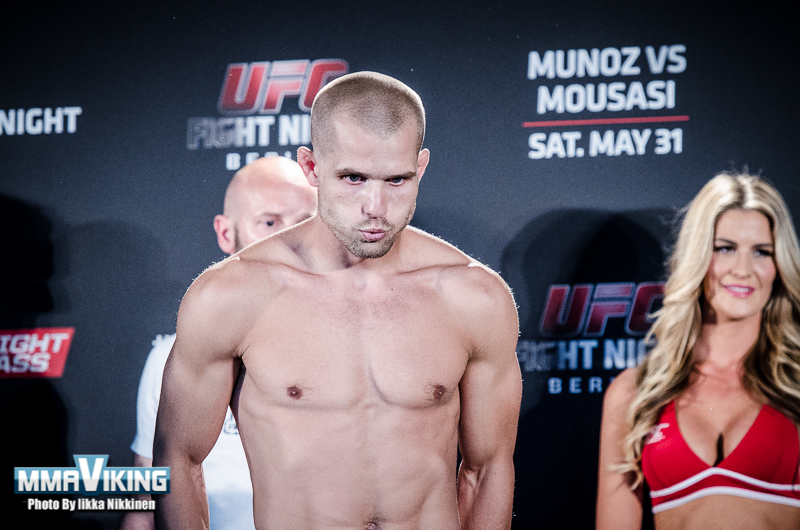 "Preparation for this fight has gone smoothly. I have been training at my home gym FinnFighters' Gym in Turku, Finland. I've managed to stay healthy, so I have been able to fully focus on training and the upcoming fight." The Finn has bounced back and forth between staying in his homeland and heading to Florida to train at the Blackzilians gym in prior bouts, but this time he was focused training locally with fighters such as Timo-Juhani "Tipi" Hirvikangas.
"Motivation to fight is high." says Niinimäki, who will face an undefeated Brazilian making his UFC Debut. Carneiro has 4 submission wins along with 4 decision victories among his 8 wins. "Moicano" is also the champion of Jungle Fights, which he captured in his last bout in July. Check out a short documentary here.
"I don't know that much about the opponent but then again I have fought guys on short notice before. I will try to find out something on my opponent's style and strengths. When preparing for a fight I have always liked to focus on my own job, improving conditioning and sharpening skills so replacing the opponent with another one doesn't affect that much in the end."
The bout is planned to be a prelim bout, which can be seen online on UFC Fight Pass. The UFC Fight Night 58 card is headlined by Brazilian Lyoto Machida and American C.B. Dollaway.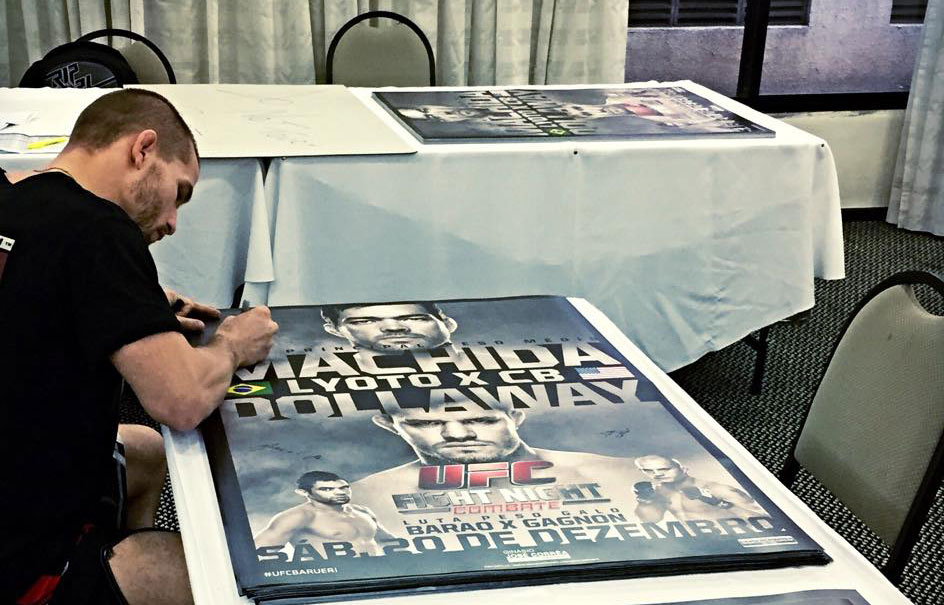 "Thanks to all the fans that follow the sport and cheer for me. It means a lot. I'd also like to thank my sponsors for their support: Booster Fight Gear, Finnfighters' gym, Unibet, Vilperi, Macaco Branco, Jankon Betoni, Tiilikatto, Voimakatu 6 and Kiropoli."