Finnish welterweight prospect Mikko "Maniac" Ahmala (4-2) has been struggling with difficult training partner situation in his home gym in city of Oulu that lies near the arctic circle. The traveling 22 year old fighter has been forced to hop from gym to gym to find educational sparring. When asked by the guys of the HardKnocks Helsinki to join their team, Ahmala didn't have to think twice.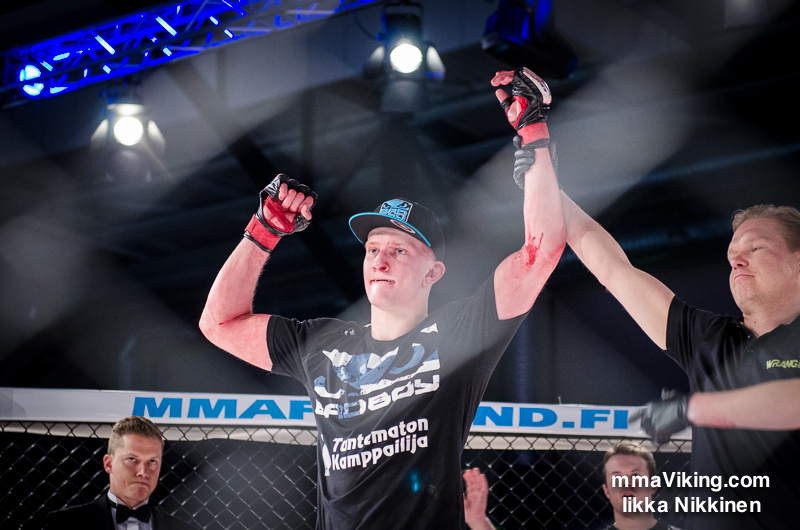 "I have known it for a long time that in order to reach the top level I need to develop myself as a MMA fighter with other pro fighters. I had been visiting HardKnocks Helsinki a few times already and I had enjoyed it a lot. I want to take my technical skills to another level and introduce Maniac 2.0 in 2015." Ahmala, known by the nickname "Maniac", concludes.
All the practicalities start to be in order and Ahmala will start as a Hardknocks Helsinki team member in January. Ahmala has fought six times during the past year or so and he plans to continue his active fight regime also next year.
Ahmala is on a two fight winning streak. Most recently submitting Pierre Chretien last November. Check out the fight here.
Mikko Ahmala vs Pierre Chretien at Cage 27