Karkkila Fight Night matchmaker Olli Hartikainen announced today that Brazilian grappling phenom Rafael "Rafi" Domingos (3-0) will headline Karkkila Fight Night on March 15th in Karkkila, Finland. In the lightweight main event Domingos, who has won world championships titles in BJJ, will lock horns with Frenchman Mickael Lebout (7-3) who has fought his last two fights in Finland resulting in one loss and one draw. The match up should produce exciting grappling exchange between the two as both fighters are at their best in the grappling department of MMA.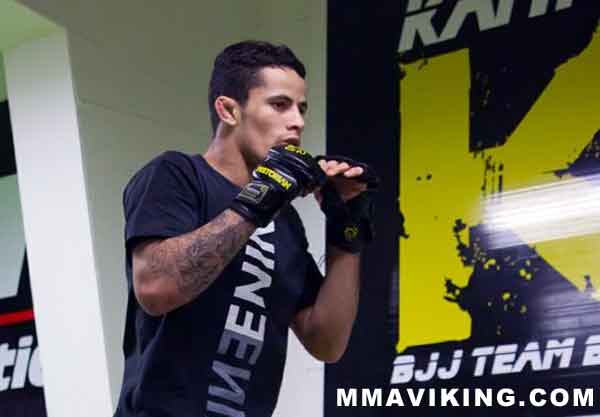 UFC star Demian Maia's top student Domingos is undefeated after three pro bouts. All of his fights so far have ended quickly with a submission. Frenchman Lebout is a good test for the young Brazilian as he has not been submitted yet in his ten pro fights. Lebout has faced tough competition in his fights in the Nordic countries: Nico Musoke, Kai Puolakka and Johan Vänttinen are all high level welterweights in the Euro circuit.
"Domingo's grappling is world class. He is also extremely quick and agile. His opponents have been step behind him all the time. Domingos belongs to featherweight really but he has a busy schedule for the spring and doesn't want to waste energy to cutting weight. Lebout has fought at welterweight before and done well against tough guys like Musoke, Puolakka and Vänttinen. Lebout is more experienced fighter at this point and he has faced tougher competition than Domingos who is still in the beginning of his MMA career. " commented matchmaker Hartikainen.