Finnish light heavyweight Marcus "Caveman" Vänttinen has injured his eye in training and is out of his title defense fight at Cage 25, reports FightSport.fi. Vänttinen, who has been getting ready for the fight with UFC fighters Alex Gustafsson and Ilir Latifi at All Stars gym in Stockholm, took a punch in the eye in training.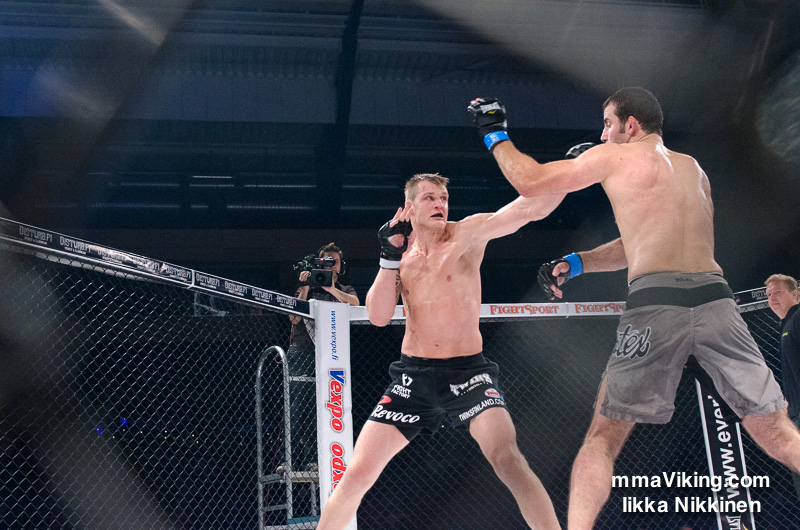 Although the punch was a light one, it seems that the impact caused a tear to his retina. The Finn is currently receiving care for the injury in a hospital in Stockholm. "S*it happens sometimes. But I'll be back!" posts Vänttinen on Facebook.
Unfortunately eye injuries, like torn or detached retinas, do happen in MMA. For example UFC middleweights Alan Belcher and Michael Bisping both had to have surgery to fix their detached retinas while UFC heavyweight Anthony Perosh had to heal from a torn retina couple years ago.
The injury will keep Vänttinen out of action for months. This is the second severe injury he has suffered during the last two years. In 2012 Vänttinen injured his knee and had to go under surgery to get it fixed.