Ilir Latifi (14-5-1) will face American Corey Anderson (11-4) at UFC 232 on December 29th in Las Vegas.  The "Sledgehammer" spoke to MMA Viking about his upcoming main card fight to talk about his career and fight preparations at Allstars Training Center.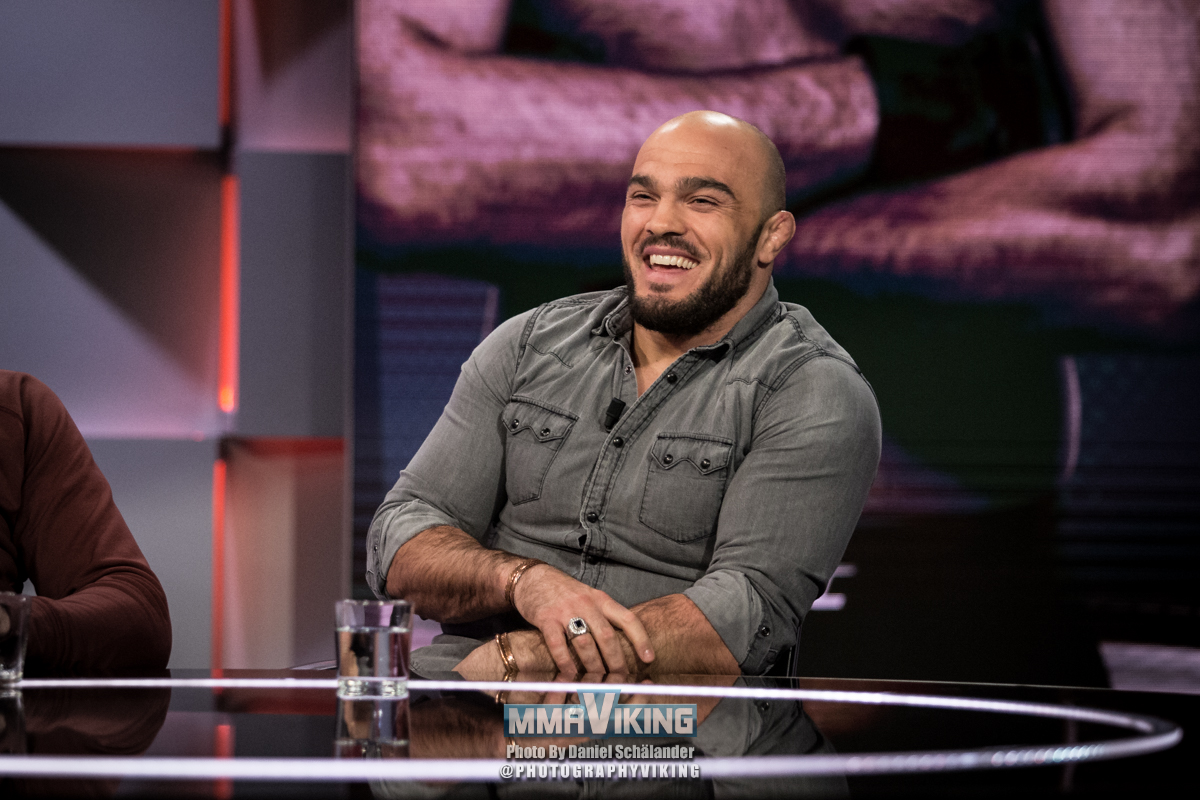 "I was 31 years old then, and thinking about almost ending my career in MMA." says Latifi when recalling his short notice UFC debut in 2013. The Malmö based fighter only had 9 pro MMA bouts as he stepped into the main event on just a few days notice to face Gegard Mousasi in the UFC on FUEL TV 9 headliner.
To the surprise of the wrestler, that bout was just the start to a long career in the UFC of 10 Octagon bouts and counting. "Five years after I am a top 5 contender."
"It's been an unbelievable journey"
With teammate Alexander Gustafsson headlining on the same card, there was no need to leave Sweden to get ready for this bout. "We decided to have this camp together."
Latifi will face Anderson who also comes from a wrestling base. "I think it would be a good wrestling match." says Ilir that knows it will be a tough match on the much anticipated showdown.
Check out the full video interview here.
Filmed and edited by Daniel Schälander.