Sweden's Martin Wojcik Added to Superior Challenge 8 Card
Superior Challenge officials today announced that Martin Wojcik will go down a weight class to middleweight (-84 kg) before the Superior Challenge 8 on October 6 in Malmö.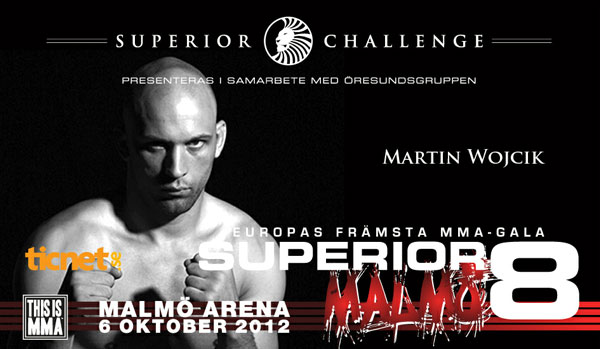 Press Release Translated from Swedish :
Martin (6-7-1) started practicing Judo as a young man in Lund and represented Sweden in the Swedish national team after a few years. He has managed to earn a black belt in Judo and a blue belt in BJJ before he saddled on to MMA. As a judoka, he found time to participate in the Olympics in 1995 as youth, 1st in Open Scandinavian Championship, and in the Submission Wrestling, he was 1st in ADCC trials in 2007 in Athens. Computer engineer chose to have a break from exercise to focus on their careers after the match against Daniel Gracie in 2010, but now he is back.
Versus Daniel Gracie

Versus Jamie Palou – Superior Challenge 3/strong>

Tags:
Martin Wojcik, Superior Challenge