Andreas Spång's flash knockout of Brian Rogers at Bellator 66 in April of 2012 was by far the Nordic KO of the year and also one of the best KOs in 2012 overall. The award goes to "Sweet Swede", who entered the middleweight tournament as a replacement and took the fight on one weeks notice.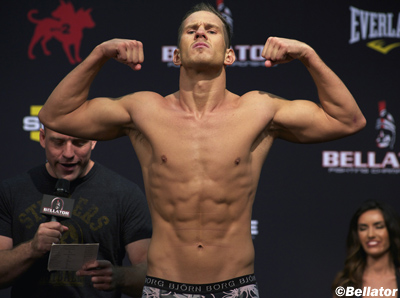 Beforehand Spang was pretty much doomed to lose against the highly regarded Brian Rogers. Spång lost the first round and was getting beat down in the second before he turned the tables with a crushing left hook that sent Rogers crashing to the floor.
Spång followed with a heavy right hand on the ground before the ref managed to dive in to stop the fight. "My left hook is my go to weapon" said the Swede in the post-fight interview. Later in the tournament final Spång met Brazilian Maiquel Falcoa who won the fight by unanimous decision.
Video
Look for Andreas Spång to meet Doug "Rhino" Marshall at Bellator 89 on February 14th.