Khamzat Borz Chimaev from Allstars Training Center, Sweden entered into a multi-fight contract with Brave Combat Federation.  The promotion announced the signing to MMA Viking today with the following press release.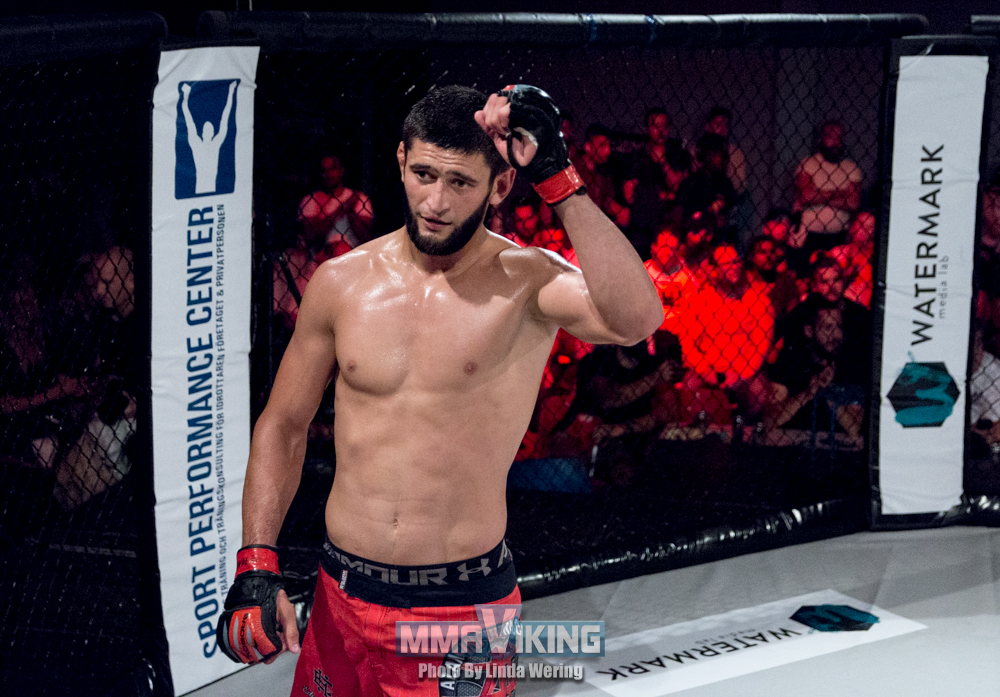 Khamzat (2-0-0) will be joining the welterweight division of Brave Combat Federation and will make his promotional debut on 16th November at Brave 18 hosted in the Kingdom of Bahrain. Khamzat will face the 2017 IMMAF Gold medalist, Benjamin Bennett (1-0-0) from the United States of America.
Bennett made his promotional debut at Brave 13 hosted in Belfast, United Kingdom and won the fight in the very first round by doctor stoppage. The upcoming bout against Khamzat marks the second professional fight for Bennett. Bennett is undefeated in his past twelve fights out of which 11 were amateur bouts. Khamzat is a teammate of Guram Kutateladze who is currently signed with Brave Combat Federation and trains at the Allstars Training Center in Stockholm, Sweden. Currently the training is in progress preparing for the event in Bahrain. Khamzat also had trained alongside UFC fighters including Ilir Latifi who was a part of his team during his debut.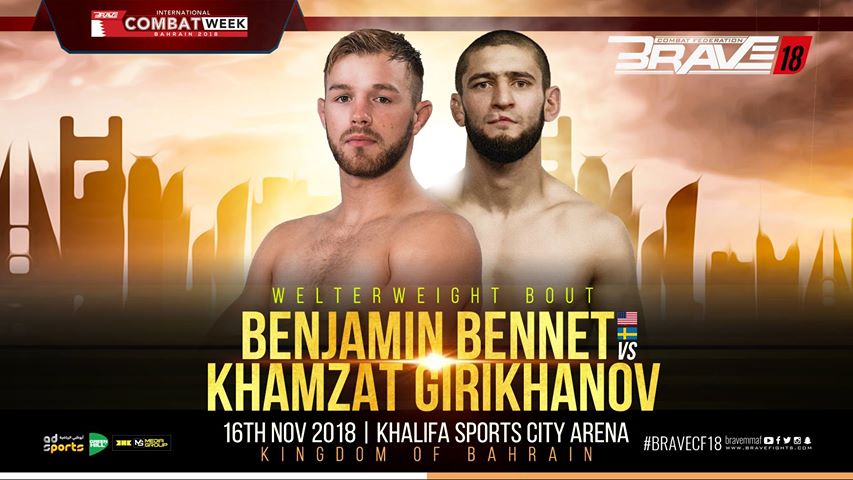 Brave 18 will take place during Brave International Combat Week 2018 which marks the largest combat sports festival in Asia. The Combat Week will also feature the IMMAF-WMMAA Unified World Championships 2018 taking place for the second time in Bahrain. Currently Sweden is ranked first in the global rankings for amateur MMA.