Finn Makwan Amirkhani (15-4) lost to American Shane Burgos (13-1) at UFC 244.  "Mr. Finland" landed punches a got a take-down early at Madison Square Garden in New York City, but eventually the "Hurricane" took over and forced a stoppage late in the third round.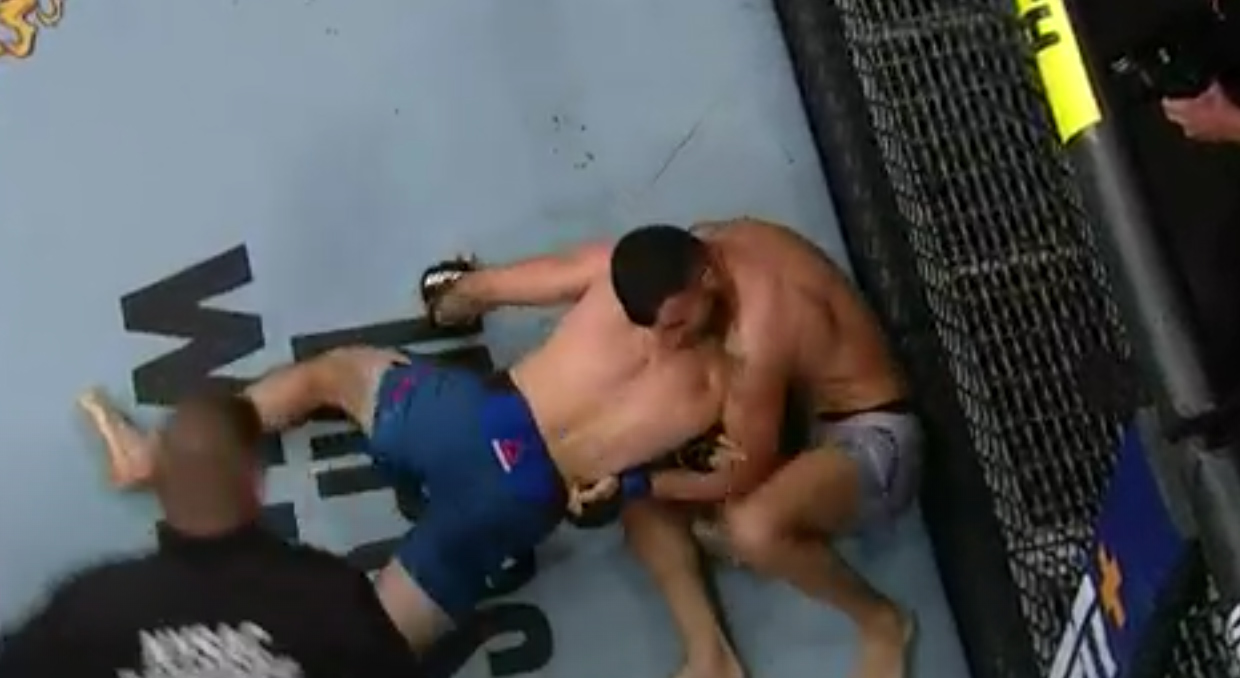 Right hand landed clean to start the bout, and Makwan quickly went in for a take-down for a perfect start.  Ground and pound and top helped exposed a cut on the eye NYC native, and briefly the Finn was looking for a d'arce, but didn't have enough room to work against the cage.   The Turku based fighter wasn't able to stay on top the whole round, but showed his speed advantage by landing a few more punches at the end of the round.
Burgos moves forward to start the second.  Makwan used his jab, and again moves into a bodylock half way through the round.  Shanes lands punches and open hand slaps to defend the take-down on the tiring grapper.  Makwan gives up on the take-down and Shane lands a huge hammer fist on top, and moves to some elbows to punish the fighter that did his camp in Dublin.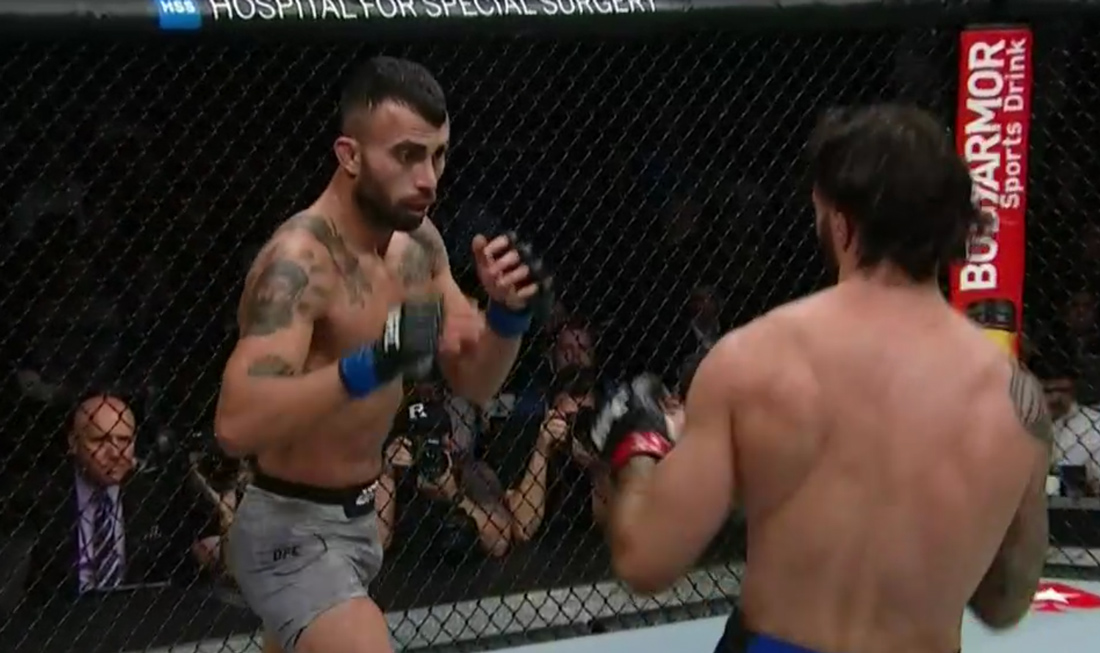 Burgos stuns Makwan with punches to start the 3rd and jumps to ground and pound on top.  Makwan is hurt.  Head kick from the American followed by a punch and the Finn is wobbled half way through the last frame.  Makwan lands a left hand and continues to battle, seemingly exhausted.
Man, @HurricaneShaneB is a PROBLEM! 🔥

What a display at #UFC244!

📺 Watch LIVE on @UFCFightPass NOW! pic.twitter.com/5i3ZK2QJzS

— UFC Europe (@UFCEurope) November 3, 2019
The wrestler goes for a single leg take-down, but is taking elbow after elbow to the head.  "Mr. Finland" moving forward trying to land a punch, but the American lands another punch and Makwan goes down and shortly after the referee jumps in at 4:32.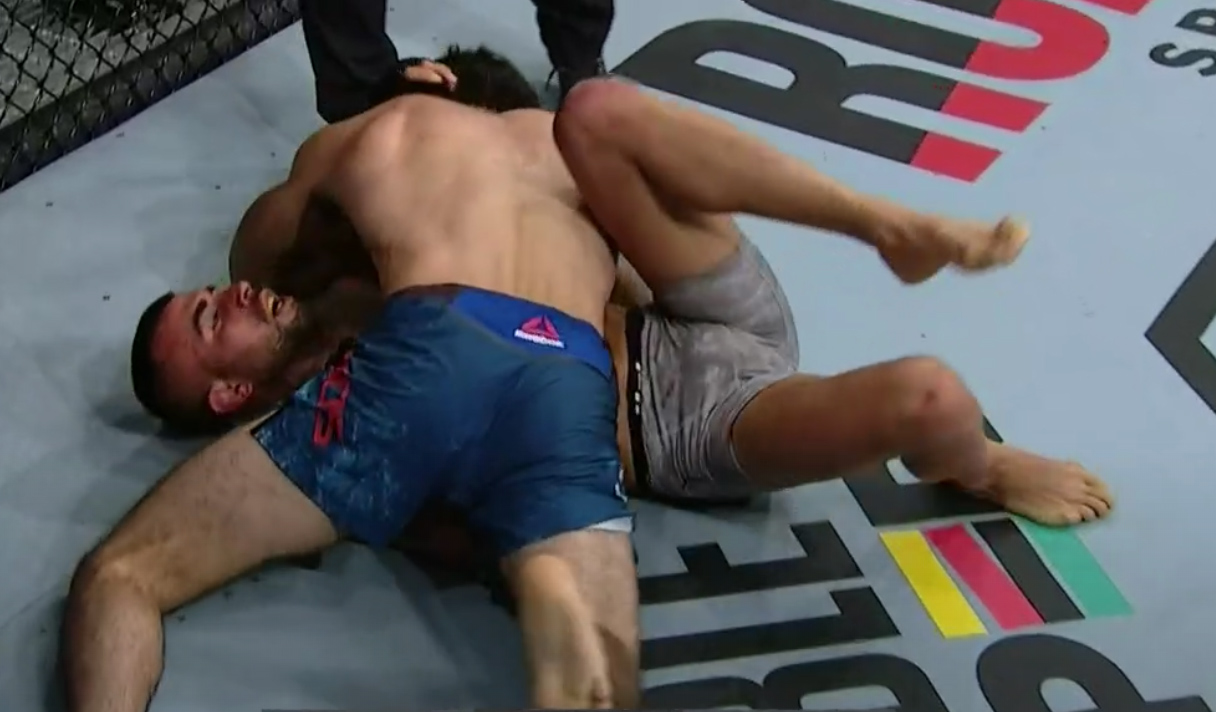 "The fight went according to plan." says the winner.