Carelia Fight 11 is shaping up to be another solid card. Finn Antti Virtanen will battle Estonian Ott Tonissaar in an exciting lightweight bout, expected to be the main or co-main event of the upcoming promotion. The bout was just announced by the Carelia Fight, who previously announced several other popular Finnish fighters including Eeva Siiskonen, Jani Ridasmaam Jani Ridasmaa, and Juuso Halme.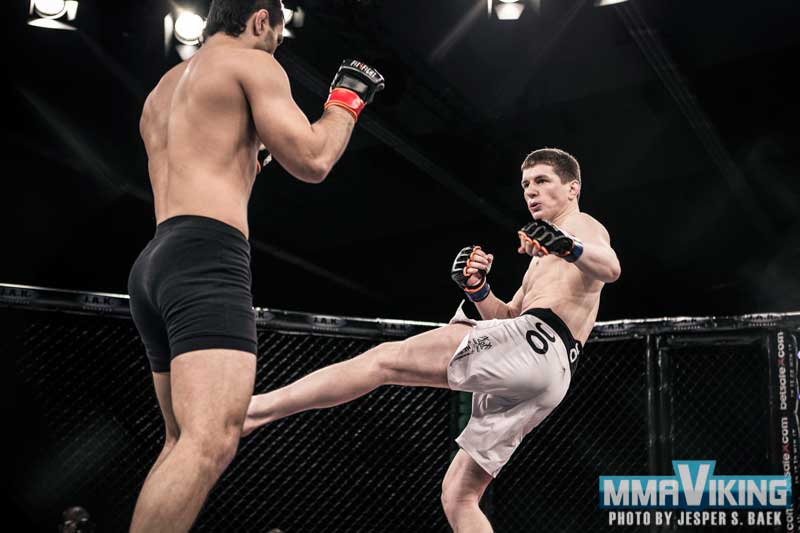 The promotion was last in action at Carelia Fight 10, which took place in September of last year. Carelia Fight 11 will take take place on September 5th at Imatran Urheilutalo.
Tonissaar comes into the fight with a 8 win and 2 loss record. The Tartu Fightsport Gym fighter has linked up with Primus Fight Team, and starting training in Finland. The Tartu based fighter is 30 years old and is one of Estonia's brightest prospects, previously running ad fighting on the RAJU promotion. The lightweight was last in the cage in April of 2014, where he won by decision over Viktor Tomasevic, but has been sidelined with injuries much of his time following the bout.
Virtanen is coming off a late-replacement loss to the always dangerous Sergej Grecicho in April. The MMA Imatra fighter was on a solid three fight winning streak prior, including wins at Carelia Fight 9 and 10.
Current Fight Card
Aleksi Savolainen MMA Imatra vs Jani Salmi, Primus Fight Team / GB Gym, Helsinki
Juuso Halme MMA Imatra vs TBA
Jani Ridasmaa MMA Lappeenranta, Team EF vs TBA
Aleksi Mäntykivi MMA Lappeenranta, Team EF vs TBA
Eeva Siiskonen MMA Imatra vs TBA
Antti Virtanen MMA Imatra vs Ott Tonissaar,Tartu Figtsport Gym / Primus Fight Team