An updated list of IMMAF fighters that will compete for the 2015 World Championships has been announced.  The event will take place during UFC International Fight Week with 19 Nordic fighters scheduled to traveling to Las Vegas in hopes of claiming gold on an international level.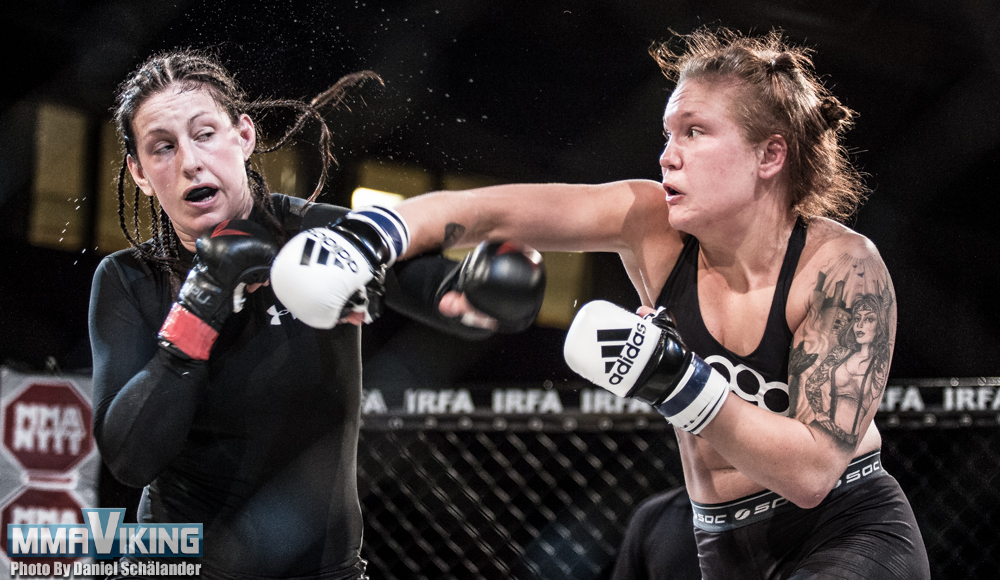 This is the second year of the event. Last year, the 2014 IMMAF Nordics dominated the competition. 14 medals in all were brought home from the fight capital of the world as Sweden captured 5 medals, Norway 4, Finland 3, and Denmark 2.
Four Nordic fighters took the claim to being the IMMAF Amateur World Champion in 2014. Two of them came in an all Nordic final matchups, as Finn Jari Illikainen beats Swede Joel Moya by submission to capture the featherweight title and Dane Mikkel Kasper stopped Norway's Gard Olve Sagen in the first round. Finn Aleksi Nurminen and Dane Sarah Jamilia also won gold.
This year, 2 fighters from Denmark, 6 fighters from Finland, and 11 from Sweden. There were no fighters from Iceland or Norway on the competition list released by IMMAF.
Nordic Fighters by Division
Women's Strawweight: -52.2 kg (115 lbs)
Minna Grusander (Finland)
Women's Flyweight: -56.7 kg (125 lbs)
Anja Saxmark (Sweden)
Women's Bantamweight: -61.2 kg (135 lbs)
Lisa Engelke (Sweden)
Women's Featherweight: -65.8 kg (145 lbs)
Cornelia Holm (Sweden)
Men's Flyweight: -56.7 kg (125 lbs)
Serdar Altas (Sweden)
Men's Bantamweight: -61.2 kg (135 lbs)
Hannan Housmand (Finland)
Renato Vidovic (Sweden)
Men's Featherweight: -65.8 kg (145 lbs)
Joel Moya Schondorff (Sweden)
Omer Kavakli (Denmark)
Tomas Baumann (Finland)
Men's Lightweight: -70.3 kg (155 lbs)
Johan Andersson (Sweden)
Tuukka Repo (Finland)
Men's Welterweight: -77.1 kg (170 lbs)
Adam Westlund (Sweden)
Asger Dissing Pedersen (Denmark)
Jussi Pirttikangas (Finland)
Men's Middleweight: -83.9 kg (185 lbs)
Juho Laitinen (Finland)
Rostem Akman (Sweden)
Men's Light Heavyweight: -93.0 kg (205 lbs)
Robin Enontekio (Sweden)
Men's Heavyweight: -120.2 kg (265 lbs)
Irman Smajic (Sweden)
IMMAF notes that the latest list of athlete's eligibility is still subject to further review by the United States Mixed Martial Arts Federation, the promoter and the Nevada State Athletic Commission.