With 140 amateur fighters competing in Las Vegas over the last week, it was the first ever International MMA Federation (IMMAF) world championship where the Nordics countries more than represented. 14 medals in all were brought home from the fight capital of the world as Sweden captured 5 medals, Norway 4, Finland 3, and Denmark 2.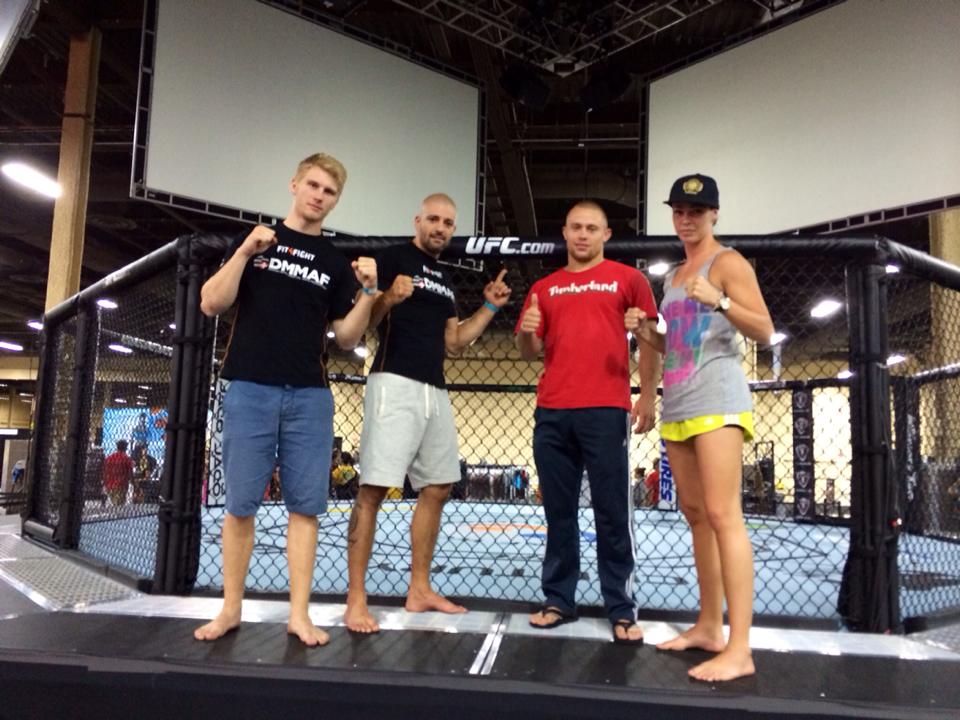 Four Nordic fighters took the claim to being the IMMAF Amateur World Champion.  Two of them came in an all Nordic final matchups, as Finn Jari Illikainen beats Swede Joel Moya by submission to capture the featherweight title and Dane Mikkel Kasper stopped Norway's Gard Olve Sagen in the first round. Finn Aleksi Nurminen and Dane Sarah Jamilia also won gold on the final day as part of the UFC Fan Expo held at the Mandalay Bay Convention Centre. See full results below.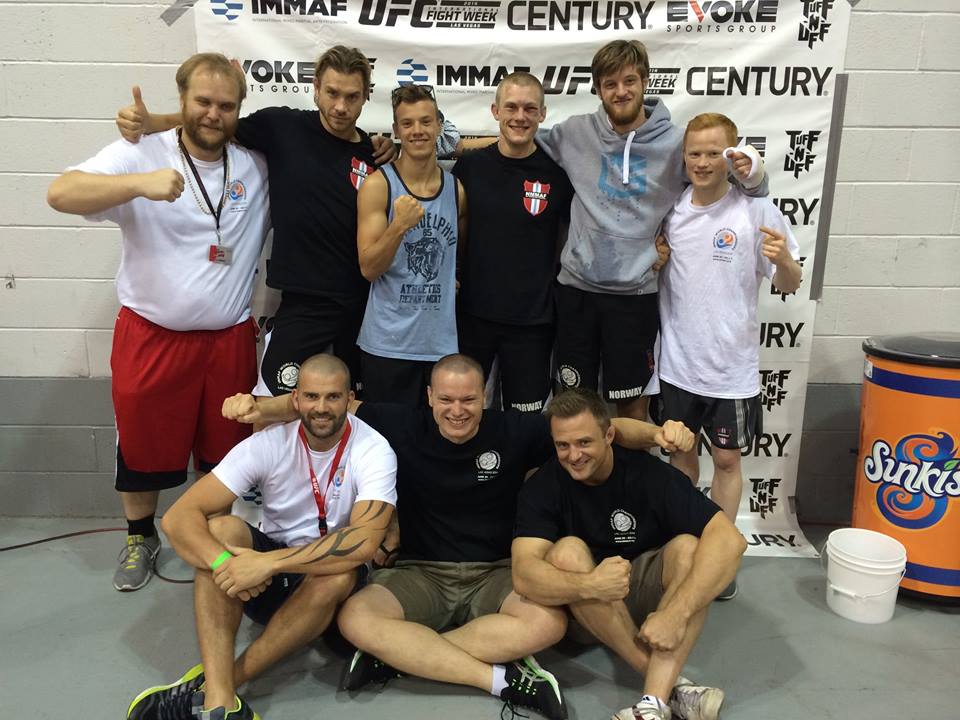 Men's Results
Flyweight
Gold: Carlos Hernandez (USA)
Silver: Kristian Lindström Skogmo (Norway)
Bronze: Saku Ronkainen (Finland) & Borisov Petko (Italy)
Bantamweight
Gold: Jose Torres (USA)
Silver: Bohdan Holovatyi (Ukraine)
Bronze: Carl Burton (UK) & Liridon Ramani (Belgium)
Featherweight
Gold: Jari Illikainen (Finland)
Silver: Joel Moya (Sweden)
Bronze: Jordan Chester (UK) & Salvatore Liga (Belgium)
Lightweight
Gold: Jose Mariscal (USA)
Silver: Jimmie Jensen (Sweden)
Bronze: Charlie Day (UK) & Guillaume Bletio (France)
Welterweight
Gold: Aleksi Nurminen (Finland)
Silver: Josh Stacey McManus (UK)
Bronze: Joachim Tollefsen (Norway) & Zach Fears (USA)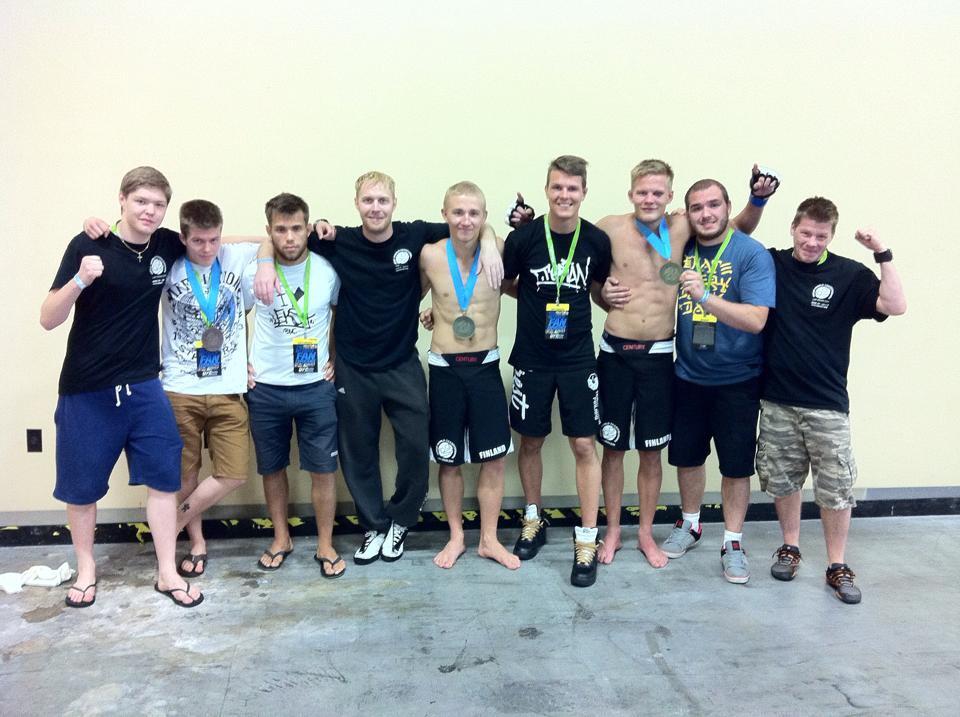 Middleweight
Gold: Mikkel Kasper (Denmark)
Silver: Gard Olve Sagen (Norway)
Bronze: Raymond Gray (USA) & Daniel Cassell (UK)
Light Heavyweight
Gold: Alessio Di Chirico (Italy)
Silver: Eivind D. S. Kjønsvik (Norway)
Bronze: Aaron Wallace (Irland) & Karol Linowski (Poland)
Heavyweight
Gold: Hans Lackner (Austria)
Silver: Marcin Kalata (Poland)
Bronze: Riini Apo (Nya Zealand) & Alexander Pärleros (Sweden)
Super heavyweight
Gold: Wessel Mosterd (South Africa)
silver: Nicolo Bonati (Romania)
Bronze: Leroy Johnson (Canada)
Women Results
Strawweight
Gold: Daniela Kortmann (Germany)
Silver: Rachelle Abou Abdallah (Lebanon)
Flyweight
Gold: Amanda Ribas (Brazil)
Silver: Gabriella Ringblom (Sweden)
Bronze: Micol Di Segni (Italy)
Bantamweight
Gold: Sarah Jamilia (Denmark)
Silver: Aleksandra Milczarek (Poland)
Bronze:Lucrezia Ria (Italy) & Nicole Brown (USA)
Featherweight
Gold: Amanda Lino (South Africa)
Silver: Jill Holmström (Sweden)
Bronze: Andrea Whitney (USA) & Florence Berthet (France)
The fights were filmed and should be made available on UFC's Fight Pass in the near future.