An explosive pairing will top the upcoming Fight Night 12 card as Finn Antti Virtanen (9-5) versus Swede Per Franklin (7-4) will headline the card in Lappeenranta, Finland. Promotors revealed the headlining status to MMAViking.com after posting the updated card on Facebook.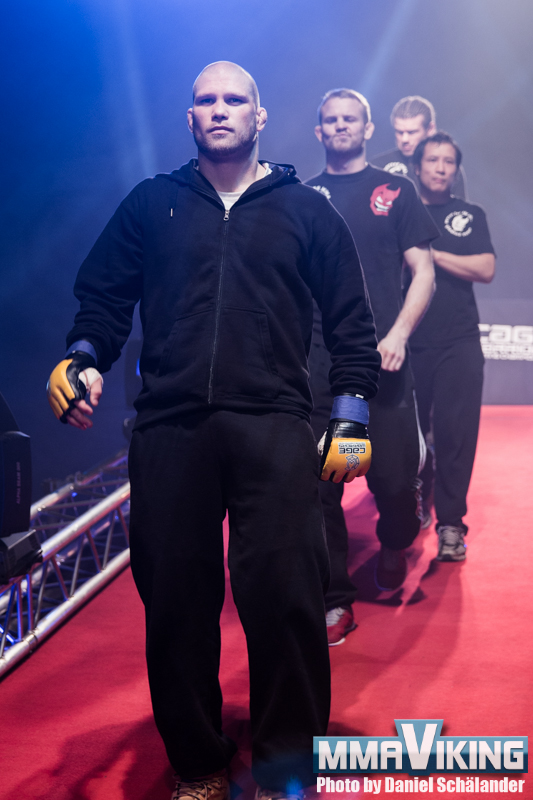 Virtanen is on an impressive three fight winning streak. His most impressive victory was against another Swede in Jonathan Svensson, whom he submitted at Carelia Fight 10 in the first round. Franklin comes form Gladius MMA and last was in the cage last April, where he won by TKO at The Zone FC 13.
The card will take place on April 25th at the Kisapuiston Jäähalli and will also feature a prominent listing of Team East Front fighters, including Eeva Siiskonen who has just been paired up with the UK's Kate Jackson. Jani Ridasmaa and Eero Kosamo are still in need of an opponent.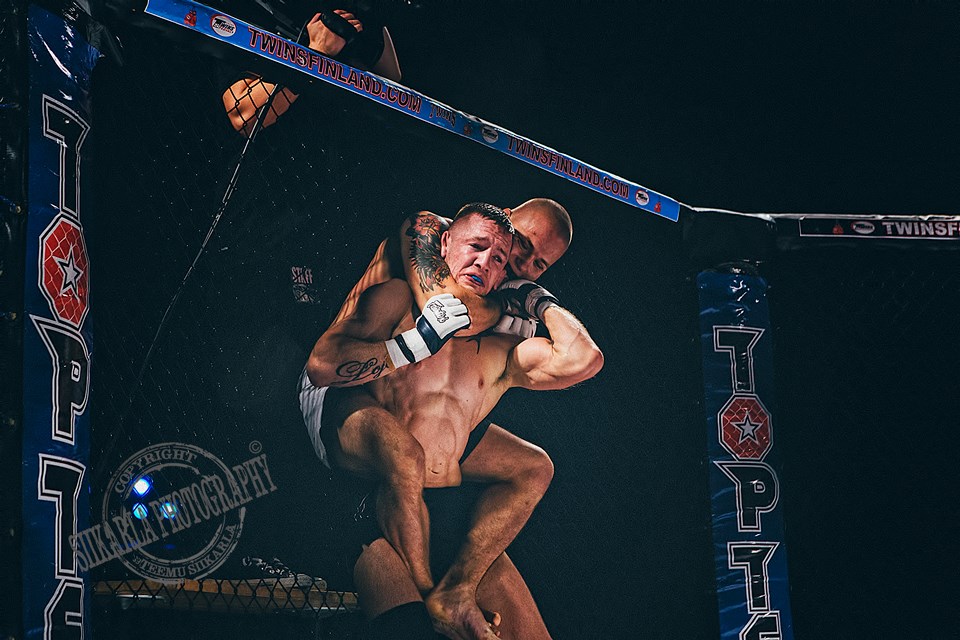 Updated Fight Card
Tuomo Turkia, Team East Front/MMA Lappeenranta vs. Ville Yrjölä, Grappling Pori -75 kg
Janne Häkkinen, Team East Front/MMA Utti vs. Aleksi Savolainen, MMA Imatra -68 kg
Miikka Kauppinen, Team East Front/NHB Iisalmi vs. Juuso Halme, MMA Imatra -68 kg
Janne Sinersaari, Team East Front/MMA Lappeenranta vs. Hannu Nylund, Barreto Lahti -73 kg
Teemu Matilainen, Team East Front/MFC vs. Patrik Pietilä, Primus Fight Team/GB Gym -70,3 kg
Aleksi Mäntykivi, Team East Front/MMA Lappeenranta vs. Ville Vanhanen, Primus/JKL Fight Club -77,1 kg
Fredrik Gynnestam, Team East Front/GBG MMA vs. Kaj Karar, MMA Team 300 -77,1 kg
Eero Kosamo, Team East Front/Gladiator Factory vs. TBA -83,9 kg
Eeva Siiskonen, Team East Front/MMA Imatra vs Kate Jackson, UK -58 kg
Jani Ridasmaa, Team East Front/MMA Lappeenranta vs. TBA -73 kg
Antti Virtanen, MMA Imatra vs. Per Franklin, GBG MMA/TEAM East Front, SWE -73 kg