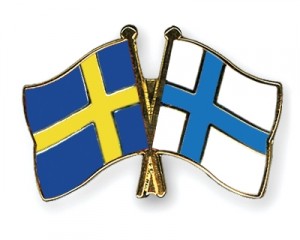 The Beatings From the North website (beatingsfromthenorth.blogspot.com) and MMA Viking have merged to strengthen its coverage of Nordic MMA.  All future articles and news reports will now be on www.mmaViking.com.
MMA Viking founder Ryan O'Leary exclaims "I couldn't be more exciting to be partnering Joona. We've both been working on promoting local MMA to the world with our websites for years… Joona focusing on Finland and me in Sweden. This merger will help have a solid destination for those that want to learn about Nordic MMA fighters and better coverage of live events in both countries."

Joona Pylkäs, the founder of "Beatings" started the site in 2009, and wrote about all things MMA, from general UFC coverage to live event reports from events throughout Finland. The Helsinki-based Pylkäs has been published in notable Fighter magazines and global websites since the early 2000's, covering NHB, BJJ, MMA, and  submission wrestling in both English and Finnish. He brings together his experience with Stockholm-based O'Leary, who has been covering Swedish MMA and more recently Finland and Norway on mmaViking.com since 2008.
"Ever since Ryan interviewed me to gain knowledge about MMA in Finland, we've hit it off.  It'll be fun to see how far we can to the site.  We've discussed many ideas, and look forward to bringing better coverage of local events and insightful articles about the growing sport." says Pylkäs.
"Like" MMA Viking on Facebook to stay up to date on all things Nordic MMA.
Follow Joona Pylkäs and Ryan O'Leary on Twitter.