MMA Viking continues its "Meet the Fighter" series with Besam Yousef.  The Swedish fighter will take on neighboring Norway's Simeon Thoresen on the prelim card of the UFC in Sweden. Let's learn more about the one of the more unknown athletes on the card.
Besam Yousef (6-0 Overall, 0-0 UFC), Sweden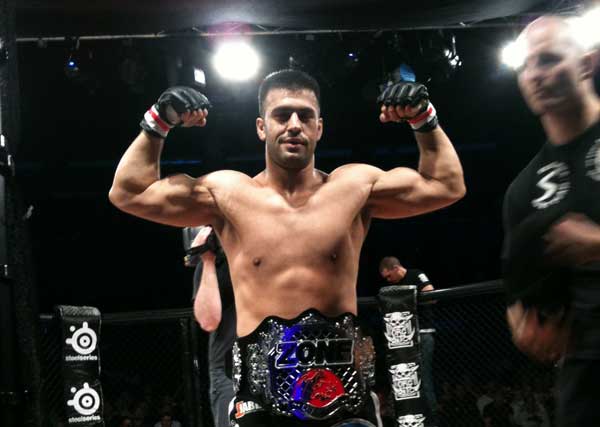 Sweden's Besam Yousef was one of the more surprising signees by the UFC for the Stockholm event. Yousef comes to his UFC debut with a clean record after six professional fights, but the level of completion that he has faced is far from what he'll have to deal with in the UFC.
"It is every MMA fighter's dream and I am honored to be on the UFC Sweden fight card!"
The Swedish welterweight has been fighting professional bouts since 2008. All of his fights have taken place in The Zone FC promotion that is a home show for the Gladius fighters.
Compared to Thoresen, Yousef is more of an all-rounder who is competent in all areas of the game. He is coached by veteran fighter and trainer, and former SMMAF president, August Wallen. The Gladius MMA fighter has shown strong clinch work in his fights and he eagerly takes a submission when there's a change. He has an aggressive style and usually swings for the fences right from the start.
Most of his wins have come within first two minutes of the fight. He won the Zone welterweight title by choking out Joao Neves (0-3) and then in his latest fight defended the title by choking out Jason Ponet (5-6). The 25 year old Yousef is an average sized welterweight at 180 cm. He seems to be quite strong for his size and have a good athletic base.
Learn More – Sherdog.com FightFinder Page     Official UFC Page
Versus Thomas Formo
Versus BJoao Neves vs Besam Yousef at The Zone FC 6