All the Latest UFC in Sweden on Fuel TV 2 on April 14 in Stockholm
The UFC in Stockholm, Sweden "Gustafsson versus Silva" is the hottest MMA topic in Scandinavia… as the rumored event has been discussed and anticipated for years.  Below is all the information on the upcoming card.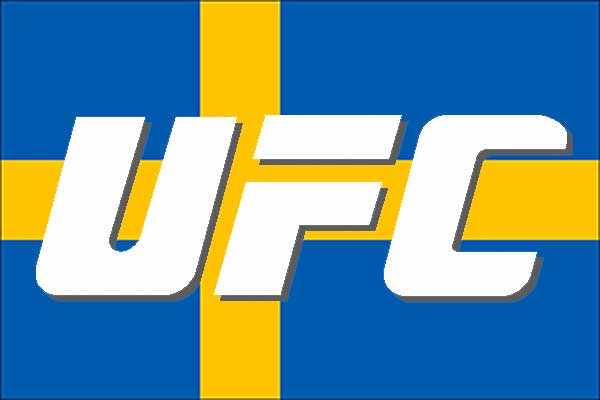 UFC in Sweden – Frequently Asked Questions
Is the UFC coming to Sweden on April 14?
Yes.  It is finally official.  The UFC is coming to Sweden as Dana White officially announces to Aftonbladet a day before UFC 141.  The event will be held at Stockholm Globe Arenas in Stockholm, Sweden.
Question – What is the name of the event?
UFC on FUEL TV 2 is the name that the event will go by, but it will be branded as "UFC in Sweden" in much of the announcements by the UFC.  Also, the card is referred to by many with the addition of "Gustafsson vs. Silva".
Question – How can I buy tickets?
Tickets were sold out immediately after they went on sale to the public.  For information on the sellout, read announcement from the UFC about the Box Office Knock Out.  YOU CAN NOW BUY THEM BY CLICKING HERE.
Question – I know tickets are sold out. How can I get tickets if I really, really want to go?
MMA Viking provided information to purchase tickets before the sale, however if you are looking for tickets MMA Viking has found a company offering tickets.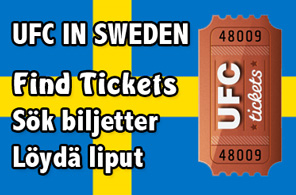 -> View Available UFC Tickets Here  <-
Question – Who will be on the fight card?
Below is a listing of fights expected to be on the card :
MAIN CARD (FUEL TV)
– Alexander Gustafsson versus Thiago Silva
– Alessio Sakara versus Brian Stann
– Siyar Bahadurzada versus Paulo Thiago
– Diego Nunes versus Dennis Siver
– DaMarques Johnson versus John Maguire
– Damacio Page versus Brad Pickett
PRELIMINARY CARD (Facebook)
– Papy Abedi versus James Head
– Cyrille Diabate versus Tom Deblass
– Francis Carmont versus Magnus Cedenblad
– Yoislandy Izquierdo versus Reza Madadi
– Simeon Thoresen versus Besam Yousef
– Jason Young versus Eric Wisely
Question – What happened to the Gustafsson versus Nogueira bout?
On March 6 the UFC announced that Antonio Rogerio Nogueira suffered a knee injury in training, and would be replaced by Thiago Silva.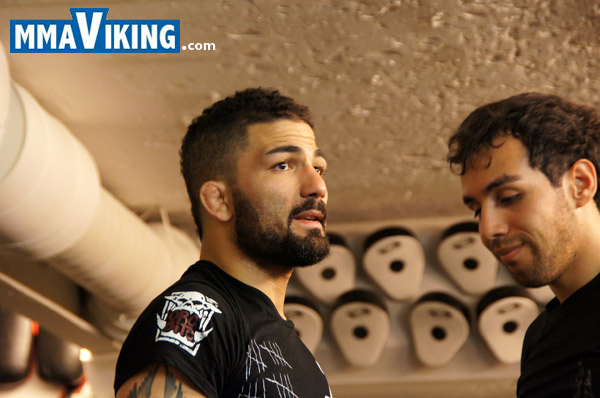 Question – Wasn't Hamid "Akira" Corassani supposed to be on the card?
He was scheduled to be on the card to meet Jason Young, however on February 16th, the UFC announced that Corassani was injured and would not be participating at the event.
Question – Will Joe Rogan be at the UFC in Sweden event?
The team of Joe Rogan and Mike Goldberg will not be handling this card. Jon Anik was hired in October to serve as commentator for UFC events on FX and Fuel TV events, so expect to see Anik and Kenny Florian taking charge of the mic. Watch UFC on Fuel TV 1 for insight into what will happen in Sweden.
Question – Is the UFC planning to visit Finland?
Finland has been on the UFC's radar for many years. The focus in 2012 looks to be in Sweden, as typically Lorenzo Fertitta deflects questions about Finland with responses about Sweden.
Question – Will John Olav Einemo be on the card?
No.  With his popularity in the Nordics, he would be a logical choice, but he was not asked to be on the card, and he currently hold a 0 win and 2 loss record in the Octagon.
Question – Was Martin Kampmann supposed to be on the card?
Kampmann was pushing to be on the UFC in Sweden card, but the UFC instead had plans for him to headline the card in Australia.  He will not be competing on the card.
Question – Wasn't the UFC supposed to be here in November?
Yes, that was an option that the UFC was looking at. For a history of UFC 138, the event that could have taken place in Sweden, read this article. March was also looked and and reported as a rumored date, but now it is official for April 14.