The UFC in Sweden is finally here. Below is a list of events leading up to the main event. See you there!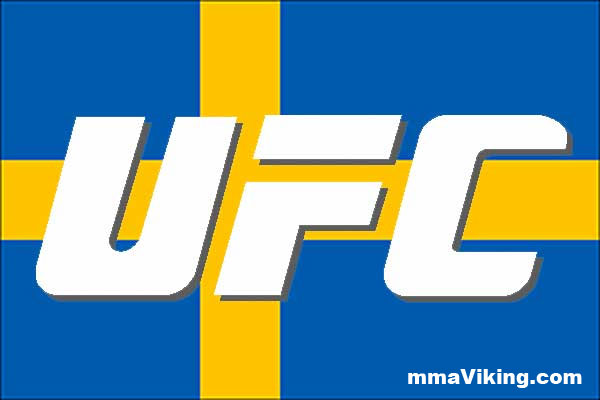 Wednesday, April 11th
NOTE – The Open Workouts Today are Not Open To the Public
Thursday, April 12th
13:00 – 15:00 CET – PRESS CONFERENCE
Fans can watch the Press Conference live at UFC.com at 13:00 CET – 15:00 CET. It is not open to the public, but will be held at the Clarion Hotel, Ringvägen 98.
18:00 – 19:00 CET – UFC IN THE COMMUNITY
Fryshuset, Mårtensdalsgatan 2-8, 120 30 Stockholm
The UFC and Fryshuset together with the organization Lugna Gatan are organizing an Anti-Violence seminar in Stockholm. The Anti-Violence center is open to youngsters who come from underprivileged backgrounds who are interested in learning discipline and a positive way to channel social problems. UFC fighters will attend the event. Attending: Stefan Struve, Cheick Kongo, and Jake Shields.
18:00 CET – 20:00 CET – UFC SIGNING SESSION
Budo and Fitness Stores, Sveavägen 90, 113 59 Stockholm
UFC legend Tito Ortiz and Octagon girl Arianny Celeste will be hosting an autograph session in Budo and Fitness Store in Stockholm.
Friday, April 13th
NOTE The UFC SIGNING SESSION at Media Markt has been CANCELLED
14:00 – 16:30 CET – UFC SWEDEN  WEIGH-IN
Ericsson Globe Arena, Globentorget 2, 12177 Johanneshov
14:00 – 15:00 CET – Fight Club Q & A (Tito Ortiz)
14:00 – 15:00 CET – Fight Club signing (Kongo, Struve, Shields)
16:00 – 16:30 CET – UFC 143 Weigh-In: Fighters On-Scale
18:00 – 20:00 CET – THQ AUTOGRAPH SESSION
Webhallen, Svevagen 39, 11134 Stockholm
UFC Star Tito Ortiz will be available for an autograph session in conjunction with our video game partners THQ.
Saturday, April 14th
10:00 – 12.00 CET – UFC AUTOGRAPH SESSION
Jabb, Arenavägen 23, 121 77 Johanneshov
UFC fighters Tito Ortiz, Cheick Kongo and Jake Shields will be available for an autograph session to meet all UFC fans.
17:15 – 24:00 CET – UFC SWEDEN at Ericsson Globe Arena
Ericsson Globe Arena   
17:15 CET – Doors Open to the public
18:30 CET – First Bout (approximately)
AFter Party
OFFICIAL TAPOUT AFTER PARTY @ SLAKTHUSET
Here it straight from the TapouT crew!


This is very close to Globen, and you can walk to it after the event. Only 1,000 available to enter.